Sue Niezgoda – Engaging Students, Sparking Passion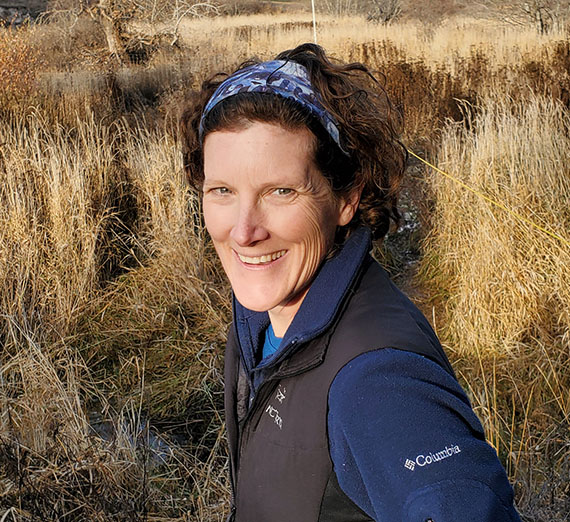 ---
A group of engineering students voyaged up through the cool waters of the Little Spokane River this fall as part of the senior technical elective, Stream Restoration. Their time in the stream allowed them to measure water flow, examine the stream banks and sediment suspended in the water, and measure the water quality. They needed this information to complete a challenging project involving estimation of the stability of the current structure of the stream and evaluation of possible restoration options.
"The students really enjoyed 'getting their feet wet' out there, working on collecting and analyzing data on a real and dynamic river" said Dr. Sue Niezgoda, Associate Professor, Civil Engineering. Dr. Niezgoda is dedicated to providing this type of creative, dynamic learning environment, using both the classroom and field experience to inspire her students.
She knows that students, in general, are more likely to reach their potential within an active educational environment that encourages questioning, individuality, observation, and group interactions. Dr. Niezgoda, or 'Dr. Sue' as she is affectionately known, works hard to provide this and more for her students.
Dr. Sue also strives to spark curiosity in her students. The foundation of her teaching philosophy is to 'engage and educate' using a collaborative 'learn-by-doing' approach. One of her students' favorite classroom activities is 'Mythbusters Mondays' in which they watch an episode of the TV show related to the subject being discussed in the course, and must then either support or refute the scientific explanation provided during the episode using concepts developed in class. Similarly, Dr. Sue will often incorporate real-world examples to build enthusiasm and heighten awareness of the engineering topic being studied. "I appreciate her positive demeanor and how she gets so excited when teaching her courses," said Allison Nichols, a recent ('16) civil engineering grad. "The passion she has is evident and it is hard to not also get equally excited about the topics she is teaching."
As well as creating an exciting, engaging learning environment, Dr. Sue fully expects that her students will develop excellent technical skills. Even achievement of these skills, however, is not enough within Dr. Sue's expectations for her own impact on these students. She desires her students to come away from the School of Engineering and Applied Science with a strong appreciation of how adaptable and resourceful an engineer needs to be, and a desire to take their passion and enthusiasm for water resources engineering and give back. Equally important is her personal understanding of the need to set a positive example and seek to mentor those who come after us. "She has inspired me to realize the impact that I can make as I pursue my own engineering career," said Nichols.
Beyond the classroom, Dr. Sue is perhaps one of the strongest believers you are likely to meet in terms of an open-door policy. She can regularly be found in her office, with the door wide open, working with students to address questions or ideas about course material, graduate school opportunities, job placement, or personal issues that may be impacting their education experience. Her students know her as being present and available; the proof is in the experience of her students. "Dr. Sue is dedicated and genuine and I know she is truly interested in my success as a student and in helping me prepare for life after college," said Nichols.
The School of Engineering and Applied Science, and Gonzaga University, is blessed to have faculty such as Dr. Niezgoda who are passionate about being teachers / mentors to the next generation of engineers and computer scientists. "To me, it is really about investing in students enough to understand them as a whole person," Dr. Sue shared, "then I work to engage them, challenging them to find their focus, passion, and confidence. Once they do, there is no stopping them, and I truly believe they then have the power to change the world."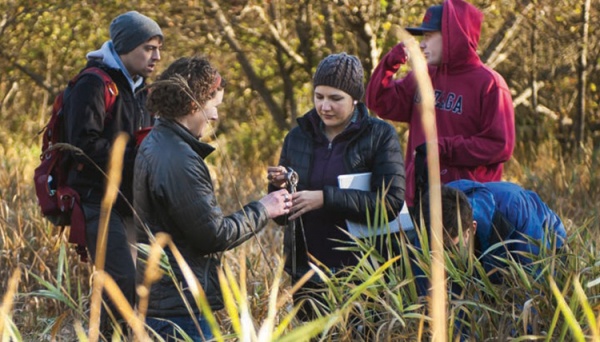 Learn more about Dr. Sue Niezgoda's program