In the News: Gonzaga students install Beaver Dam Analogs to reduce phosphorous in Newman Lake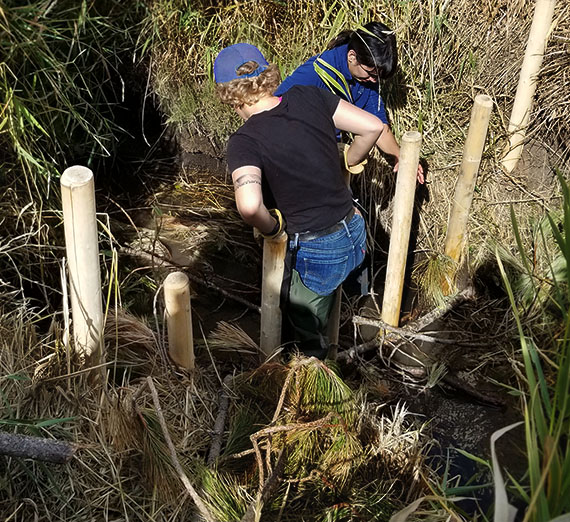 ---
In an effort to reduce the growth of algae and invasive aquatic weeds in Newman Lake, Dr. Sue Niezgoda's Water Resources Engineering students are building small dams along Thompson Creek.
These beaver dam analogs, or BDAs, mimic natural beaver dams to slow down the rush of water, allowing the creek's natural sediment to capture pollutants that cause problems for the lake and its residents.
Spokesman-Review reporter Eli Francovich joined the Gonzaga class as they built one of these BDAs.
Spokesman Review, Nov. 11 Outdoors section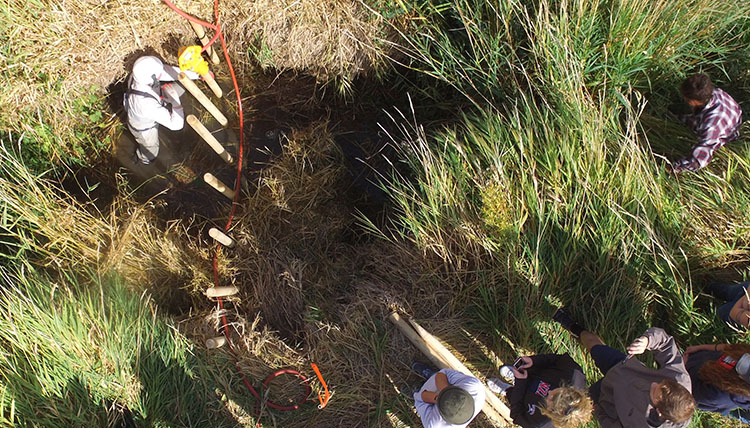 Beaver Dam Analogs are part of Dr. Niezgoda's Water Resources Engineering courses at Gonzaga