Gonzaga Receives $1.6 Million Grant from Murdock Trust for Interdisciplinary STEM Facility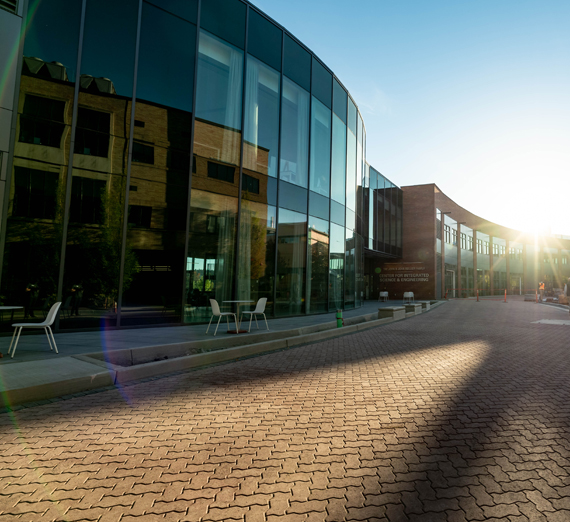 ---
SPOKANE, Wash. – The M.J. Murdock Charitable Trust of Vancouver, Wash., has awarded Gonzaga University a $1.6 million grant to help finish construction of its transformational John and Joan Bollier Family Center for Integrated Science and Engineering Facility.
Gonzaga President Thayne McCulloh, D.Phil., said, "Gonzaga is grateful to share with the Murdock Trust a passion for empowering students in the fields of science, technology, engineering, and mathematics, as well as a commitment to preparing students to be innovative, creative and collaborative in their pursuits. This recent grant adds to the already significant and positive impact the Murdock Trust has on Gonzaga students, for which we are truly thankful."
In its long-standing relationship with Gonzaga that dates to the 1980s, the Murdock Charitable Trust has provided more than $5 million in support to the University and its students. This grant represents Murdock's largest commitment to Gonzaga.
"Our benefactor, Jack Murdock, recognized the power of STEM fields to improve the quality of life for all individuals, families, and communities through innovation. We are grateful to the outstanding institutions in our region, like Gonzaga University, that invest in creating space and opportunity for students of all backgrounds to learn and engage in these fields to help grow the next generation of STEM leaders. We are grateful for the opportunity to support this new facility that will allow countless Gonzaga students to continue their growth and knowledge," said Steve Moore, executive director, M.J. Murdock Charitable Trust.
A visual statement of interdisciplinarity, skybridges now connect the Bollier Center with the PACCAR Center for Applied Science and the chemistry and biology departments located in Hughes Hall. The PACCAR Center, which opened in 2009, connects via skybridge to the Herak Center for Engineering. The facility serves all majors through core curriculum classes, providing opportunities for all undergraduates to engage in integrated environments to solve problems, create commerce, and explore disciplines of innovation and entrepreneurship, all balanced with a heart and mind for the common good.
In addition, this facility being supported by the Murdock Trust matches Gonzaga's commitment to diversity by attracting more faculty and students of color and bringing faculty and students together to work on grants and projects.

Applications for STEM-related majors at GU have doubled in the past nine years while Washington STEM notes that jobs in these fields "make up the majority of projected family sustaining job openings and will be the hardest to fill with local talent, given the credentials they require." According to industry estimates, 79,000 jobs will be available in Washington state by 2030 for credentialed STEM professionals.
About M.J. Murdock Charitable Trust
M.J. Murdock Charitable Trust, created by the will of the late Melvin J. (Jack) Murdock, provides grants to nonprofit organizations in five states of the Pacific Northwest — Alaska, Idaho, Montana, Oregon, and Washington — that seek to strengthen the region's educational, social, spiritual, and cultural base in creative and sustainable ways. For more information about the M.J. Murdock Charitable Trust, visit murdocktrust.org.
For more information about this project, contact Jeff Geldien at (509) 313-6213 or geldien@gonzaga.edu.