Grant Will Support Climate Literacy in Elementary, Middle Schools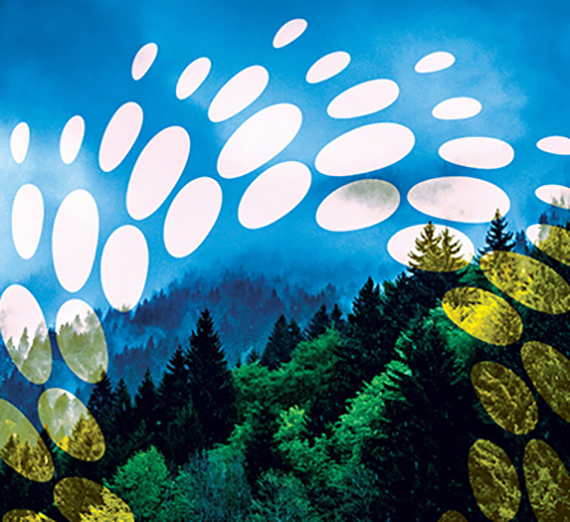 ---
SPOKANE, Wash. — The new Gonzaga University Center for Climate, Society, and the Environment has received a $100,000 ClimeTime grant from the Washington Office of the Superintendent of Public Instruction to support the Center's Climate Literacy Project. The initiative is designed to help elementary and middle school teachers statewide, especially in Northeastern Washington, understand and teach climate science.
Brian G. Henning, Ph.D., director of the Center and a professor of both philosophy and environmental studies, and John Traynor, Ph.D., associate professor of teacher education, are leading the project. The grant will allow the Center to offer professional development workshops and resources to improve climate science literacy among students and teachers that is aligned with Washington State Science and Learning Standards (WSSLS) and national Next Generation Science Standards (NGSS).
The Center's approach to teaching climate change and climate science is to "make it local and keep it hopeful," Professor Henning said. "We seek to make climate change local by connecting teachers with resources that help students understand how climate change may impact our region and keep it hopeful by sharing ways to help students develop agency to address the problem within their family and community."
Specifically, the project aims to:
Offer professional development workshops for 70 elementary and middle school teachers. To maximize flexibility and opportunity for participation of both urban and rural teachers, some workshops will be in-person on Gonzaga's campus and others will be held virtually.
Create a Climate Literacy Fellows program at Gonzaga that will hire and train Gonzaga undergraduate students to deliver targeted climate literacy activities in

elementary and middle

school classrooms. There is significant evidence to support the power and efficacy of students teaching students. Climate literacy activities for

elementary and middle

school classes will make use of reusable climate literacy kits that will allow for hands-on student-to-student learning.
"Our specific partners include Spokane Public Schools and NorthEast Washington Educational Service District 101 (NEWESD 101)," said Professor Henning. "We are focusing on Northeast Washington because we believe that good climate pedagogy addresses global climate change first as a local issue. The issues confronting the Inland Northwest are different than those in Western Washington. Helping teachers connect climate change to projected regional climate impacts is a crucial component of our approach."
These two target audiences represent historically underserved communities in both rural and urban contexts in the region.
"Gonzaga's Climate Center recognizes that much work has already been done by previous ClimeTime grantees to advance climate science education for students across the state," Henning said. "We are eager to build on that history of successful collaboration and innovation."
Gonzaga has deep and respected experience with science, sustainability, and climate education. For decades, Gonzaga's School of Education has successfully trained teacher candidates in science concepts and methods. Professor Traynor has considerable experience leading partnership projects with local schools, most recently Holmes Elementary, and Shaw and Garry Middle Schools. These efforts have included both in-school and out-of-school academic and social supports.
In addition, Gonzaga has provided workshops to local university faculty for six years as part of its "Cataldo Project" initiative, which has been recognized by the Association for the Advancement of Sustainability in Higher Education as a "National Center for Sustainability Across the Curriculum." Finally, the Gonzaga College of Arts and Sciences' successful "Science in Action!" program led by Jiana Stover has long helped train Gonzaga student volunteers to deliver science lessons in K-6 classrooms.
All of this expertise is brought together in the interdisciplinary academic Center for Climate, Society, and the Environment and its Climate Literacy Project.
"The Climate Center is partnering with NEWESD 101 and SPS to develop excellent professional learning opportunities," Professor Traynor said. "We will remain in close contact and collaboration with our partners at NEWESD 101 and SPS to ensure effective learning for adult leaders in our professional development workshops."
The National Oceanic and Atmospheric Administration (NOAA) describes climate literacy as an understanding of the influence of climate on oneself and society and one's influence on climate. The Climate Literacy Project seeks to help teachers and, by extension, students, develop a foundational scientific understanding of the complex workings of our climate, what has caused it to change in the past, the most likely causes of its present changes, and the likely global, regional, and local impacts of a changing climate. Building on that scientific knowledge, and in keeping with Gonzaga's mission, the Climate Center's workshops also invite reflection on the larger cultural, political, and ethical issues related to climate change and the challenge of engaging students on the topic.
For a list of teaching resources on climate, society and the environment offered by the Gonzaga Center for Climate, Society, and the Environment, visit this link.
For more information, please contact Professor Brian Henning at henning@gonzaga.edu or Professor John Traynor at traynor@gonzaga.edu.