UW School of Medicine Graduates Return to Spokane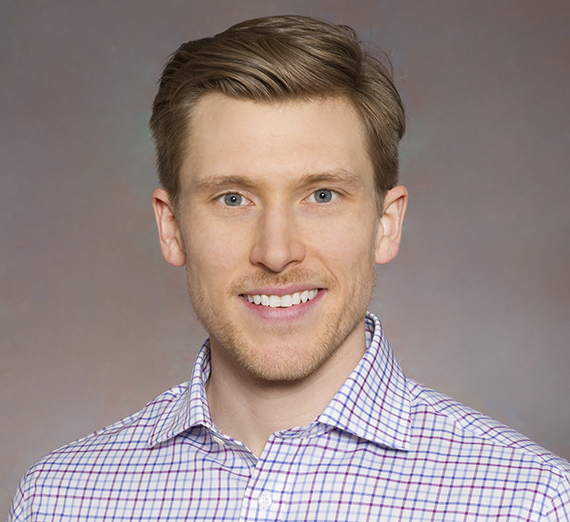 ---
The most recent projections from the American Association of Medical Colleges (AAMC) in June of 2020 show that the United States could see a shortage of between 54,100 and 139,000 physicians by 2033. This includes shortfalls in both primary and specialty care.
Specialty physician shortages, especially those that are hospital-based, including critical care, emergency medicine, and pulmonary specialists, are particularly urgent," said AAMC President and CEO David J. Skorton, MD.
That's why the Spokane medical community eagerly welcomes back UWSOM graduates who return to practice here after receiving specialty training that isn't available locally. In addition to being the top-ranked school for Family Medicine/Primary Care, UWSOM boasts many graduates who choose to come back to serve their communities.
Ben Arthurs is one of them.
After graduating from UWSOM Spokane Arthurs spent an internship year at Stanford University, returned to Spokane to complete his internal medicine residency, and then pursued fellowship training in pulmonary and critical care medicine at Oregon Health & Sciences University in Portland.
"Option A was always to return to Spokane," he said.
Arthurs had come to the area in 2008, as a member of the first class at the University of Washington School of Medicine-Gonzaga University Health Partnership.
"I requested to study in Spokane. I grew up in Tri Cities, but my wife is from here," said Arthurs.
When choosing his specialty, Arthurs said he was drawn to pulmonology because it includes an abundance of diagnostic work.
He was happy to join the MultiCare team in Spokane where he works in critical care in the hospital setting, and also maintains a clinic practice. In 2018, he assumed directorship of the ICU at MultiCare Deaconess Hospital and MultiCare Valley Hospital.
"There are a lot more students here now than when I came through the doors," Arthurs said. "It's great to be able to participate in their training—maybe planting seeds so that they'll return to practice here."
Arthurs isn't alone in his attraction to Spokane.
"I believe over 25% of my class returned to the area," he said. "That speaks to how savvy Spokane's medical community is at attracting physicians. A lot of people who have trained outside the state want to work here."
Darren Hollenbaugh certainly did.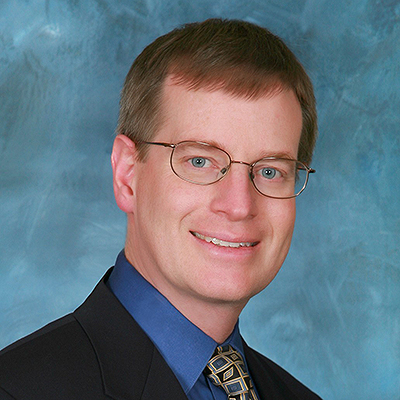 The Montana native met his wife, Cindy, a pediatrician, at UWSOM in Seattle.
"We both had clinical rotations in Spokane," he said. "We originally thought we'd settle in Montana, but Spokane drew us back."
Hollenbaugh completed his internal medicine residency at UWSOM in Seattle, and his cardiology fellowship at the University of Minnesota - Minneapolis/St. Paul.
As an undergrad, a cardiologist's classroom lecture sparked an interest.
"He exuded a love of his job and a passion for what he did," Hollenbaugh recalled. "I asked if I could shadow him. I watched how kind he was to everyone. He was a perfect role model."
So much so, that Hollenbaugh chose to become a cardiologist, as well.
In 1996, he and Cindy launched their careers in Spokane. They've enjoyed watching the evolution of UWSOM's presence in the area.
"It's been fun to watch UW-Spokane grow," he said."UW has such a culture of excellence. The trainees are so full of knowledge and ask great questions—they keep those of us who teach humble."
He looks forward to seeing students who've accompanied him on hospital rounds return to the area to work.
So, does Kate Reed.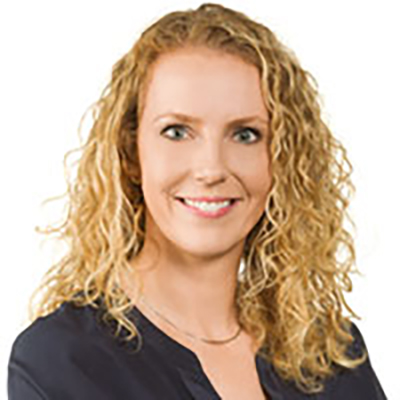 She grew up in Spokane surrounded by medicine.
"My mom was a nurse, and my dad a doctor," she said. "They're great role models."
After completing her undergrad degree at Boston College, she was delighted to be accepted into the UW School of Medicine.
"I requested to study in Eastern Washington because I wanted to be close to home," she recalled. "It was the best decision I made. My class was small-- we received so much attention and had a lot of independence in our learning. I loved the educational environment."
Reed completed her internship year in Spokane and then moved to North Carolina to complete her specialty training in dermatology at Duke University.
She said medical dermatology fascinated her because of the wide variety of patients and conditions she treats.
"It's a good fit for me."
Her goal had always been to return to Spokane with her husband, and in 2009, she joined Dr. Dick Herdener at Dermatology Specialists of Spokane, becoming a partner two years later.
"We have medical students rotate through our clinic," said Reed. "It's awesome for our community to have so many smart young people studying here."
Reed isn't surprised by the number of graduates with a wide array of specialties who choose to return to the area. She credits the community for embracing and supporting the vision of the UW School of Medicine-Gonzaga University Health Partnership.
"The opportunity UWSOM gives students here is a win-win for the community," Reed said. "I love what I do and where I do it. When it comes to working and raising a family, Spokane is a wonderful place."