Alumna Heather Banis Works for Healing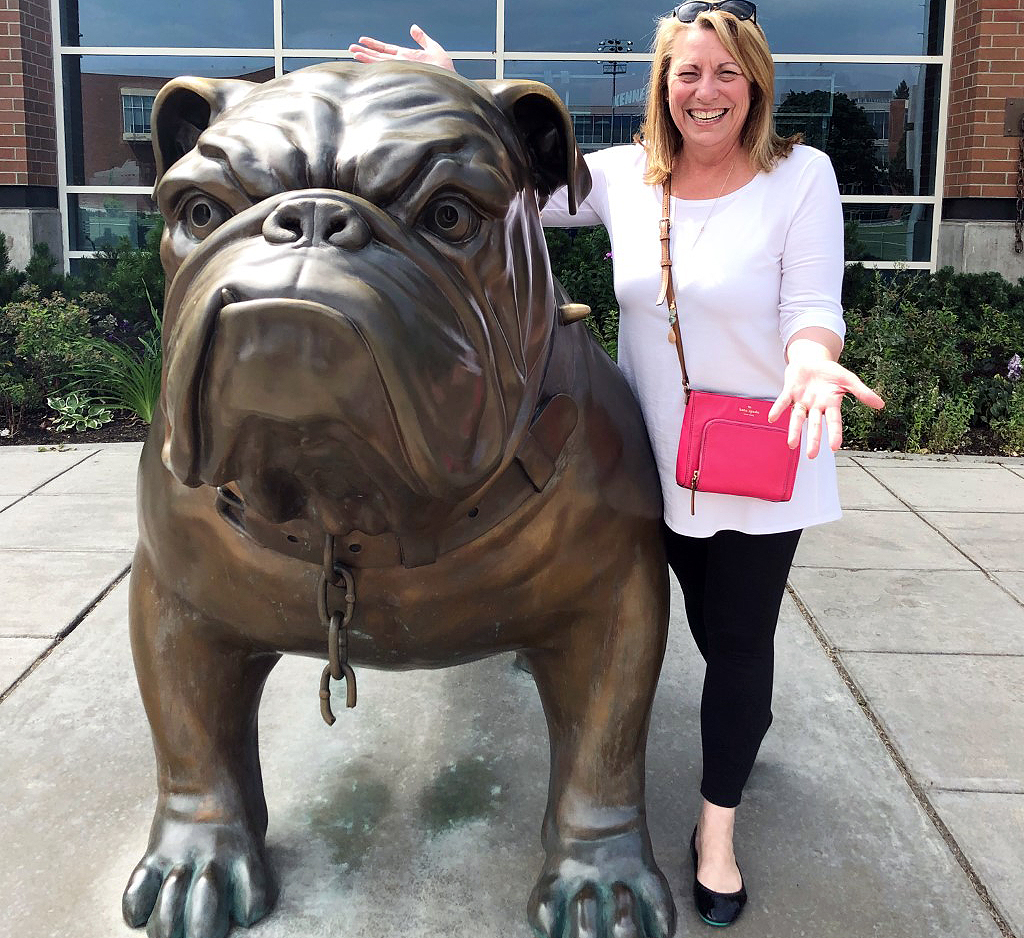 ---
LOS ANGELES ­­— Heather Banis, Ph.D., who earned a master's degree in theology and leadership from Gonzaga University in 2019, serves as the Victims Assistance Coordinator (VAC) for the Archdiocese of Los Angeles — a ministry and vocation that she finds critical, both for the well-being of those individuals harmed by clergy sexual abuse, and for the healing of the church as a whole.
Before attending Gonzaga, Banis earned a bachelor's degree in psychology from Occidental College and then both a master's degree and doctorate in clinical psychology from University of Southern California.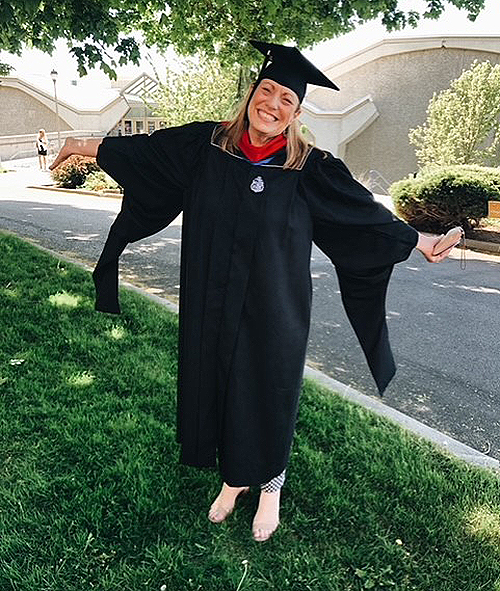 While working as a clinical psychologist and teaching at Occidental College, Banis took a position at Mayfield Junior School, a Catholic elementary and middle school in Pasadena, California. There she discovered her passion for what would now be described as trauma-informed theology.
"I found myself in this place where all my expertise with trauma, childhood, and crisis work was very intentionally incorporating faith," said Banis. "It was incredible, albeit a little cumbersome in the beginning, to incorporate faith into my clinical work because, quite honestly, I've been so thoroughly trained to keep it out."
One of the Holy Child Sisters affiliated with Mayfield, Sr. Sheila McNiff, who was then serving as the Victims Assistance Coordinator, asked Banis to join a clinical advisory panel for the Victims Assistance Ministry. Shortly thereafter Banis left the panel and became a consultant in the office, a role she held for almost 10 years, during which time Sr. McNiff retired and Suzanne Healy became the VAC.
Eventually, Healy retired and joined the National Review Board, which advises the United States Conference of Catholic Bishops (USCCB) on matters related to the prevention of clergy sexual abuse and compliance with the Charter for the Protection of Children and Young People.
Banis was then offered the position of Victims Assistance Coordinator and accepted. Mindful of the responsibilities of her new role and feeling the need to learn more about leadership in a theological context, Banis decided to pursue her master's degree at Gonzaga.
In 2018, Banis was invited to speak at the USCCB General Assembly in Baltimore, Maryland. This occurred right after the "summer of shame" with the news of sexual misconduct allegations against Theodore Edgar McCarrick that would result in the former cardinal's resignation and expulsion from the priesthood — propelling the issue of bishops' accountability to the forefront of the Assembly's agenda.
Banis spoke to the bishops regarding their role in creating and sustaining a culture of healing in the Church, in the context of trauma-informed theology. She spoke with them about what victim-survivors need from them in order to truly heal, emphasizing that as bishops, their leadership and presence are essential and impactful in the healing process, a process the church as a whole is undertaking.
Visit the following to link to listen to her speech (which begins at 1:01:00 and continues to 1:28).
That speech became the basis for her final paper at Gonzaga. It, in turn, is now being revised as a chapter on trauma-informed theology for a book on the Church's response to the clergy abuse crisis. Banis' chapter speaks to how a trauma-informed theological framework can help church leaders minister with compassion to those harmed by clergy sexual abuse and other traumatic experiences, so as to nurture genuine healing.
Banis said her master's in theology and leadership from Gonzaga has provided her with the confidence and credibility to better understand the Catholic Church's history while providing her with a theological framework to position her ministry.
"My role as Victims Assistance Coordinator situates me at ground zero, serving those harmed and impacted most directly," Banis said. "My degree has furthered my ability to serve and enabled me to dive deeply into the change process in much more meaningful ways, both with those harmed and with church leaders."
John Sheveland, Ph.D., professor of religious studies at Gonzaga and a colleague of Banis, spoke to her work as the Victims Assistance Coordinator and how she is helping the Church mend its wounds.
"Heather Banis is at the leading edge of the U.S. church's efforts to develop its culture of protection and healing," said Sheveland. "All priests, deacons, and bishops, and all parents, teachers, and staff everywhere should take notice and learn from what she has learned."
For more information about this topic, visit the following resources:
The Center for Child Protection, in Rome, at the Pontifical Gregorian University (Jesuit); its president is Fr. Hans Zollner, S.J. Resources include multimedia, blogs, educational programs.
The USCCB Secretariat for Child and Youth Protection. This office coordinates the U.S. Church's protection and healing efforts. Resources include official documents and informational webinars.
A new podcast series called "Crisis in the Church" produced by The Catholic Project at the Catholic University of America, Washington, D.C.