'09 Zag Explores AI at Nike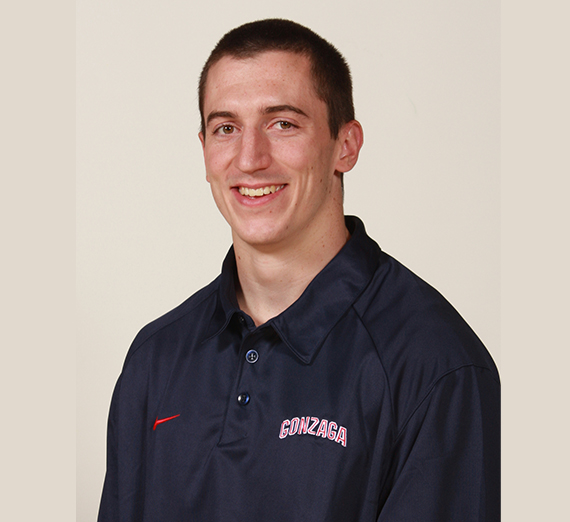 ---
Gonzaga alumnus Chris Pontarolo-Maag ('09) has an innate, unique drive to learn something new daily. "If you imagine your dream day off work, most people like to get a little physical movement, hangout with friends or family, and for me that third component is to learn something new," Pontarolo-Maag said. Ranging from his experience as a walk-on for the Gonzaga men's basketball team, to journeying into pharmaceutical sales and his current role at Nike as a lead software engineer, Pontarolo-Maag has always pursued adventures that challenge him.

Pontarolo-Maag entered GU not knowing what to expect. "I wasn't really sure what to think about college besides that if you want to get a real job after school, this was a necessary step along the way," he said. He did have his sights set on one goal as a freshman: walking on to the men's basketball team.

Despite receiving no Division I offers to play basketball, Pontarolo-Maag loved playing and believed in himself. After failing in his first two attempts, Pontarolo-Maag made the team in his junior year, allowing him two years with the Zags, who were steadily increasing national attention for Gonzaga. Although the team saw major success winning the Maui Invitational in 2009, Pontarolo-Maag values his time with the Bulldogs for how it has helped him in his professional life.

"The ability to lead by example was one of the big things I took away," Pontarolo-Maag said. "As a walk-on, I had to figure out ways to contribute and that was one of them. I think it gave me a lot of transferable skills especially around communication and leadership."
Chris Pontarolo-Maag celebrating a victory during his time on Gonzaga's men's basketball team.
Off the court, the Quincy, Washington native majored in exercise science with hopes of becoming a professional trainer for athletes looking to take their game to the next level. However, he quickly realized that as an analytically-oriented person, the role didn't quite fit what he wanted. After graduating, Pontarolo-Maag returned to GU to obtain his Master of Business Administration degree with a focus in finance. Pontarolo-Maag noted that his journey in Spokane helped him build invaluable skills in communication and pushed him to deepen his knowledge of subjects he found interesting. With the resources available to him as a GU grad, he secured his second job out of college: a role at Nike.

"One of the things that Gonzaga does a great job of is the Gonzaga Alumni Mentor Program (GAMP). That was how I got my foot in the door at Nike," Pontarolo-Maag said. "[Alumni] want to give back to the GU students because they were in their shoes and they want to help them make that first transition out of college, so that was something I was really thankful for."

Initially joining Nike as a global sales analyst working under the Jordan Brand, Pontarolo-Maag's unwavering desire to learn blossomed, bringing him new opportunities. "I joined Nike and I started to see the data science groups share different work and I was like 'What is this stuff? This is fascinating,'" Pontarolo-Maag said. "That's what led me down this rabbit-hole of learning. I would see one thing after another that would blow my mind. That's what led me to pursue machine learning." He was particularly fascinated with being able to make predictions of customer activity based on empirical data, which led him to pursuing a role within Nike as an analytics manager.

Today, Pontarolo-Maag is a lead software engineer of AI and machine learning platforms with Nike. With a degree in something quite the contrary, Pontarolo-Maag is thankful for both the things he learned in the classroom and outside of it.

"Keep learning. I think it's really important that just because you didn't study something in school, that doesn't mean you can't go do that," said Pontarolo-Maag. "You can teach yourself anything with a little bit of work each day."
Join the network of Zags mentoring Zags.