Professor Jane Korn Retires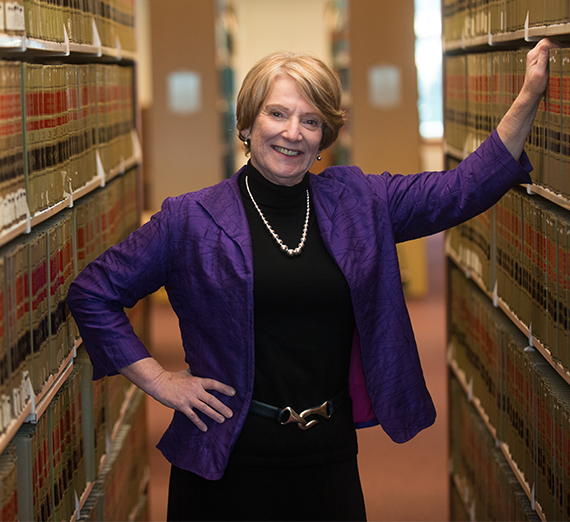 ---
Professor Jane Korn is retiring at the conclusion of the spring semester after a distinguished 10-year tenure at Gonzaga University School of Law as a professor and former dean. Mentor, colleague, and friend, Professor Korn has been an impactful longtime leader in our community. We extend our very best wishes for her retirement!
Professor Korn began her appointment with Gonzaga as dean in 2011. Before moving to the Pacific Northwest, she was a faculty member at the University of Arizona James E. Rogers College of Law, which she joined in 1986. While at Arizona, Professor Korn served as the John K. Lyons Professor of Law and later as Vice Dean.
During her time as dean, Professor Korn guided the law school through challenges and innovations alike as we marked the school's 100th anniversary. She oversaw the establishment of the Accelerated J.D. program, now known as the Executive Two-Year J.D., reinvigorated the Gonzaga Law in Florence summer program, and established the Center for Civil and Human Rights.
"Jane has been a trailblazer and role model for so many in her career. She leaves an indelible imprint on the law school and the thousands of students she's positively impacted throughout her career. I personally owe her a debt of gratitude for her advice and support of me these past three years," said Dean Jacob Rooksby.
"It is hard to believe that ten years have gone by since I joined the Gonzaga Law School community," said Professor Korn. "One of the best parts of my time here was meeting so many of our students and alumni, hearing their stories and memories of Gonzaga, and learning about the positive impact that Gonzaga Law had on our community members."
Join us in sharing our best wishes for Professor Korn in her next chapter! You are welcome to email her at korn@gonzaga.edu.