Klamath Tribes' Member Isabel Hawley Earns REDW Accounting Scholarship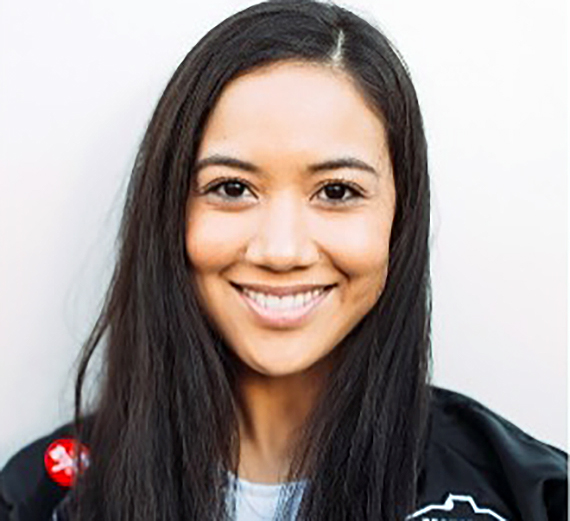 ---
Student in MBA in American Indian Entrepreneurship Program Inspires
SPOKANE, Wash. — Isabel Yasana Hawley, a member of the Klamath Tribes and a student in Gonzaga University's MBA in American Indian Entrepreneurship program, is one of two recipients of the REDW Native American Scholarship in Accounting. REDW LLC is one of the Southwest's 10 largest public accounting and business advisory firms.
The scholarship is administered by the American Indian Graduate Center, a national nonprofit organization supporting American Indian and Alaska Native college students throughout the United States. The other recipient is Christian Hopkins, a member of the Narragansett Indian Tribe of Rhode Island, who is pursuing an MBA at the University of Kansas.
"We congratulate Isabel and Christian as the 2020 REDW Scholarship recipients, in taking this important next step in completing their education," said Corrine Wilson (Ft. McDermitt Paiute-Shoshone Tribe of Nevada), REDW principal and national tribal practice co-leader. "We're proud to honor their hard work and determination with recognition and financial support. These young people have already shown their dedication to continue using their knowledge and skills to improve life in tribal communities."
Gonzaga's MBA AIE program launched in 2001 after receiving support from the Johnson Scholarship Foundation. Since then, the Foundation has provided 74 scholarships for qualified Native American students who have graduated and are making a difference in their communities.
Hawley has been building her career as a brand manager for Nike while pursuing her MBA — acquiring leadership skills for executive advancement.
"I hope to inspire the next generation of Indigenous leaders to chase their crazy dreams and bring them to fruition," she said.
MBA Programs Director Mirjeta Beqiri, Ph.D., professor of operations management, who taught Hawley, called the honor "very well deserved."
"Izzy is an asset to our program and a pleasure to have in any course. What has impressed me most about Izzy is her dedication to her studies and her perseverance to excel," Beqiri said. "Her positive attitude, graciousness, and care for others, especially during this incredibly challenging time, are highly valued. She exemplifies Gonzaga's highest ideals."
Beqiri also thanked REDW, the American Indian Graduate Center, and the Johnson Scholarship Foundation for supporting Gonzaga's MBA AIE program through student scholarships.
"We are immensely grateful for the support of all these wonderful organizations," Beqiri said.
Deserving students awarded the REDW Native American Scholarship in Accounting are pursuing degrees in the field of accounting and finance; the scholarship is open to undergraduate and graduate level Native American students.
"Our scholarship continues a long tradition at REDW of supporting tribal youth and encouraging them to pursue careers in accounting and finance," said Wesley Benally (Navajo Nation), REDW senior manager and National Tribal Practice co-leader. "Our program benefits not only these individual students, but every tribal community they give back to."
Angelique Albert (Confederated Salish & Kootenai Tribes), executive director of the American Indian Graduate Center, noted, "Partnering with organizations like REDW allows us to increase our impact across Indian Country and empower more Native scholars to achieve their educational goals. Building partnerships like the one we have created with REDW is critical to continuing our success as an organization. We look forward to continuing this relationship and strengthening our mutual commitment to Native education."