MBA in American Indian Entrepreneurship Alumni Soar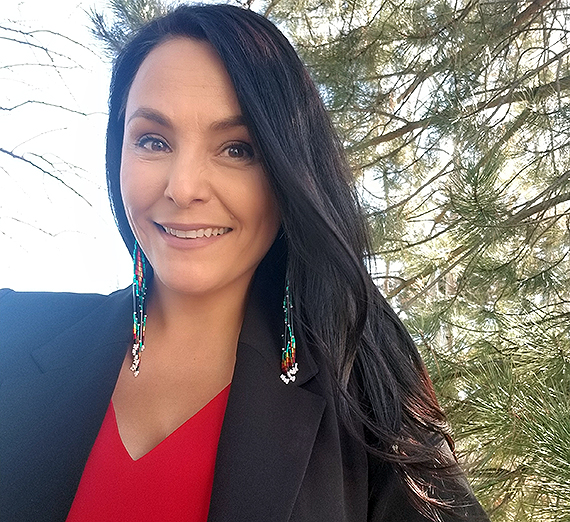 ---
SPOKANE, Wash. — Gonzaga University's MBA in American Indian Entrepreneurship program launched in 2001 after receiving support from the Johnson Scholarship Foundation. Since then, the Foundation has provided 68 scholarships for qualified Native American students who have gone on to make a big difference in their communities.

Stacey Chatman, who managed the 35-credit, two-year program in the Gonzaga School of Business Administration from its inception until her retirement last month, said its impact can be seen firsthand by its alumni who have taken on leadership positions in their tribes and communities — leveraging their education and experience to lead a multitude of projects and ventures to create lasting change.

Clearly, the program is succeeding in its objective to provide graduates with the leadership and entrepreneurial skills to advance Gonzaga's mission to educate women and men to become leaders for others, said Mirjeta Beqiri, director of Gonzaga's MBA Programs and a professor of operations management.

"As a faculty, I feel very fortunate to work with such incredible students. They have unique stories to share with us," Beqiri said. "They bring distinctive experiences to the program, and after they complete the program, they go back into their communities where they are making an enormous impact — that is the Gonzaga educational experience at work."

Program alumni such as Richard Janssen ('07), Kellie Jewett-Fernandez ('11) and Brandon Haugen ('11) are making a difference in how native communities manage their resources by helping create new opportunities for growth and economic development.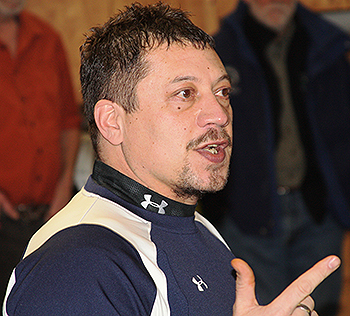 Richard "Rich" Janssen is building the Proactive Living Facility, a live-in care facility for adults with severe autism spectrum disorder in Ronan, Montana. Janssen, whose 24-year-old son Jake has severe autism, wants to make sure he and others like him will receive proper care when their families can no longer take care of them.
When completed, the facility will be the first of its kind in Montana to provide such services.

Janssen was inspired to build the facility after the state of Montana told him that they would not increase his son's cost-plan to allow him to move into a group-home facility, leaving Janssen and his wife to care for Jake. Development of the project on 11 acres started in June 2018 and will include four buildings to care for 16 people.

"Without homes for adults with severe autism, they're stuck in their parents' homes or if it gets so bad they go to a group home out of state, which may not be a good fit for that individual," he said.

Janssen said being part of the MBA program was a tremendous honor and life-changing experience and that he would recommend Gonzaga to anyone who wants to be a part of something bigger than themselves.

"The MBA-AIE program provided me the education and tools to look at a nonprofit organization utilizing my skills for development of a business model that will allow for adults with severe autism to be cared for," he said.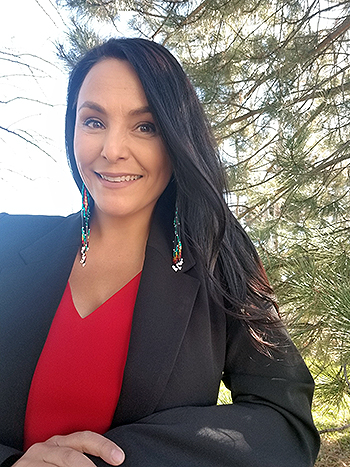 Kellie Jewett-Fernandez
, director of business and development at the American Indian Science and Engineering Society (AISES) in Albuquerque, New Mexico, works with corporations, federal agencies, tribes and foundations that invest in the organization through sponsoring events and programs. The nonprofit organization sustains 189 chartered college and university chapters, 15 professional chapters, and 158 affiliated K-12 schools supporting American Indian students in the critically needed disciplines of Science, Technology, Engineering and Math (STEM).
"What's really cool about AISES is that the work that we're doing is not only providing educational opportunities and networking opportunities for our members but we also really incorporate culture into everything that we do," Jewett-Fernandez said.
One project that takes up much of her time is the AISES National Conference, which brings some 2,500 students and professionals together in a three-and-a-half day event for educational sessions, networking and the nation's largest college and career fair for Native Americans.
"This position I've had at AISES for almost four years now has been really rewarding for me," she said. "As a Native person who grew up in a tribal community and had an opportunity to pursue my own education, it's been always really important for me to find a career where I can still be involved in my Native community and actually give back."
Jewett-Fernandez said the work she does combines her interests and passions for education, workforce development and tribal sovereignty into one role, noting Gonzaga's MBA program was one of the most rewarding opportunities of her life — one that has helped advance her career and her role at AISES.
Brandon Haugen
works in development at Northern Quest Resort and Casino in Airway Heights, Washington, near Spokane. Owned and operated by the Kalispel Tribe of Indians, profits from the facility support the Tribe and benefit the communities of Spokane and Pend Oreille counties.
Most recently, Haugen has been working on projects to make the casino more family friendly and add more amenities to diversify beyond gaming. Developments include Kids Quest, a drop-in childcare service center with an emphasis on fun and safety, and Cyber Quest, an arcade experience involving nonviolent games for families.
Haugen also was involved recently in bringing to Northern Quest in 2018 the company Movie and Dinner, which provides a first-rate dining experience for customers as they watch a movie. The business, the first of its kind in the Spokane area, is not owned by the casino.
"I have used my Gonzaga education to a great degree especially with the MBA skills I was able to get from the program," said Haugen, who also holds a bachelor's degree in geography. "For me, it's just been a blast and a dream come true."
He is particularly pleased with the education he received in the areas of finance, accounting and marketing.
For more information about the program, visit it online at MBA in American Indian Entrepreneurship or contact Tina Swannack at
swannack@gonzaga.edu
or (509) 313-7044 or Mirjeta Beqiri at
beqiri@gonzaga.edu
or (509) 313-3443.