Reimagining Women in Leadership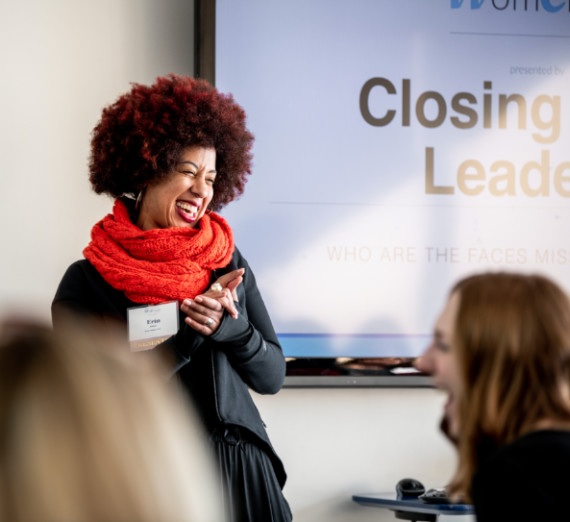 ---
"My greatest joy with Women Lead is watching others feel empowered and seeing them light up when they realize how supportive this network is. The ways in which attendees support and encourage each other to do better, to be better, and to grow is truly inspiring."
In March of 2016, the School of Leadership Studies launched the first Women Lead conference on Gonzaga's campus, which has since become an annual event in both Spokane and Seattle, Washington. In February of 2020, this reach extended further to include St. Helena, California, marking the first inaugural Women Lead Napa Valley conference, hosted in partnership with Gonzaga's School of Law. With a mission to educate and empower women, both personally and professionally, the Women Lead initiative welcomes hundreds of participants to its conferences each year, as well as its many workshops and highly valued certificate program.
With the onset of the pandemic and large-scale, in-person events becoming impossible, Women Lead was reimagined. Embracing this as an opportunity to enter a new space, SLS offered two virtual luncheons, one of which included hand-delivered meals from the Leadership Studies staff (pictured below), as well as a full-day virtual conference that brought together more than 300 individuals. In spite of many challenges, this community continues to find new and creative ways to come together in pursuit of education and empowerment for all women.
Save the date for the next Women Lead conference, which will be held virtually on the International Day of the Woman: Monday, March 8, 2021. Learn more at gonzaga.edu/womenlead