For the Love of Zags: Weddings from the Spring '21 Magazine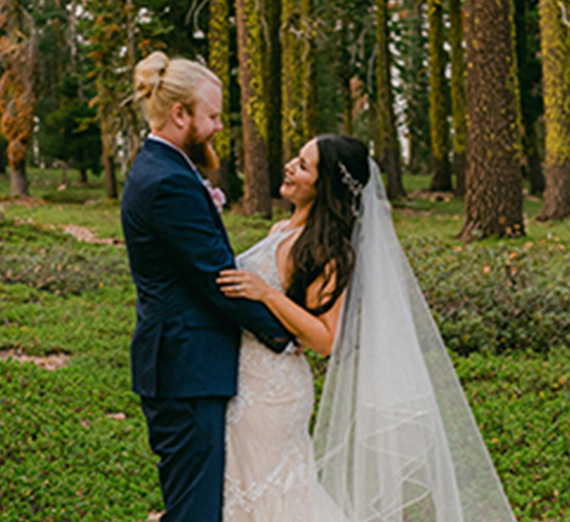 ---
Congrats to all the Zags who found new ways to say "I Do" during COVID-19 precautions.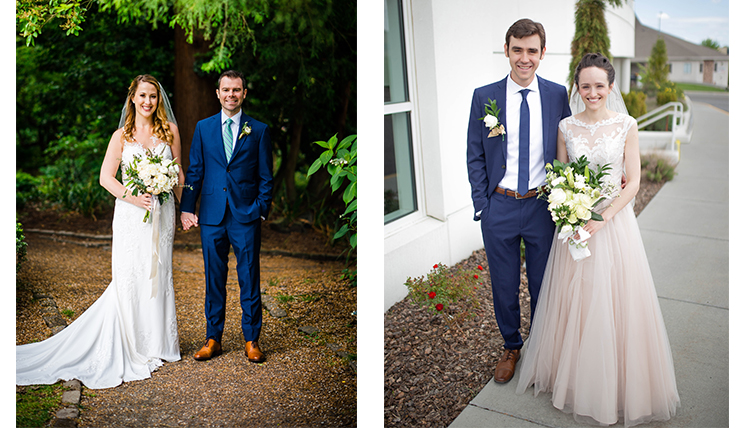 (above left) '04 Douglas Webb and '07 Alexandra Benfield married in Tacoma, Wash., by '04 Fr. Matthew Holland, S.J.
(above right) '17 Alexandra Fox and '17 Brennan Sutey are a match made at Gonzaga in Florence. The pair was to be married at St. Al's but had to make other arrangements because of coronavirus restrictions.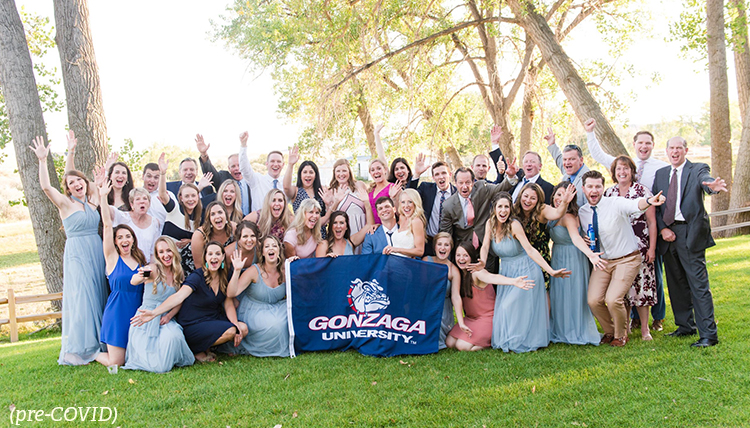 (above) '12 Evan Clark married A.J. Paine in Billings, Mont., with more than 50 Zags in attendance – the fall before coronavirus was a thing. Living in Denver, they welcomed their first child in September.
(above) '13 Carmen Freguila and '11 Gabriel Olson planned a destination wedding in Portugal with their favorite Zags. Instead, they eloped in the presence of close family.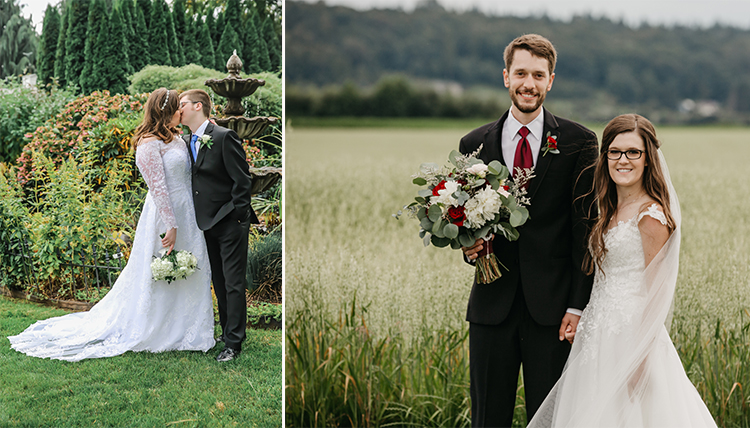 (above left) '16, '18 Erin Brooke Earnest met '16 David Weissinger while volunteering at the Woldson Performing Arts Center. Five Zag grads and one professor joined them for their ceremony
(above right) '14 Breanna Johnson married '14 Kevin Schalk after meeting during their freshman year orientation. The rest is history...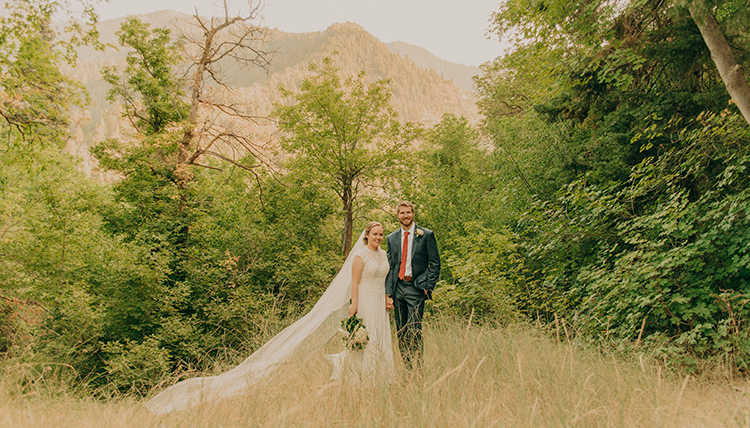 (above) '16 Elena Gardner and '17 Cedar Kelly were married in the presence of Zags at an intimate gathering after their original plans changed due to the pandemic (pictured above).
'16 McKenzie Hollyoak and '16 Brian Merry celebrated their wedding with close Zag friends, '04 Fr. Matthew Holland, S.J., officiating, but have postponed a larger ceremony until later this year.
Share your nuptials or other news here.