Gonzaga Again Earns 'Military Friendly' Designation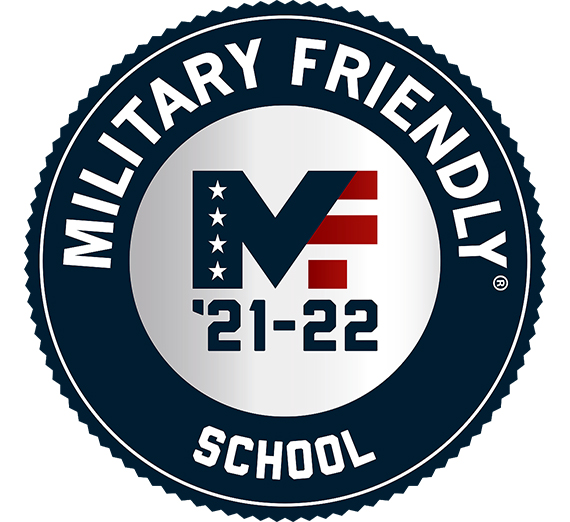 ---
SPOKANE, Wash. — Continuing its mission to provide veterans, their spouses, and the military community with the finest choices nationwide for educational opportunities, Military Friendly has named Gonzaga University to its Military Friendly Schools list for the second consecutive year.
The (2021-2022) list, now in its 11th year, provides a guide for veterans and their families to the top educational institutions for the military community and veterans, using data sources from federal agencies and proprietary survey information from participating organizations.
Institutions earning the Military Friendly School designation were evaluated using both public data sources and responses from a proprietary survey. More than 1,200 schools participated in the 2021-2022 survey, with 747 earning the designation.
The list can be found at www.militaryfriendly.com/schools/
"At Gonzaga, student-veterans, active military, and military family members find a level of support that goes above and beyond just their academic success. They have access to people, resources, and a dedicated space of their own, which feels similar to the support service members find in the military," said retired Petty Officer 1st Class Brenda J. Vogel, a Gonzaga student and U.S. Navy veteran. "The Transfer, Veteran and Returning Adult Office was especially important to me because it provided a starting point through which I could access all other resources as well as, find the camaraderie that I missed from service. It gave me the opportunity to get involved in the Gonzaga community, while also enjoying the support that more than helped me achieve academic success."
Gonzaga has implemented multiple initiatives to strengthen support for veterans and military service members, including: a service member graduation ceremony, increased involvement with national veteran organizations, and military-culture training for staff and faculty.
Gonzaga also was recognized in the 2021 U.S. News and World Report as among the top 35% (No. 50th) best colleges for veterans.
For more information about Gonzaga's efforts to support veterans and the military community, contact Colleen Vandenboom, assistant dean of student involvement and leadership, at (509) 313-5606.