A Difference Maker's Story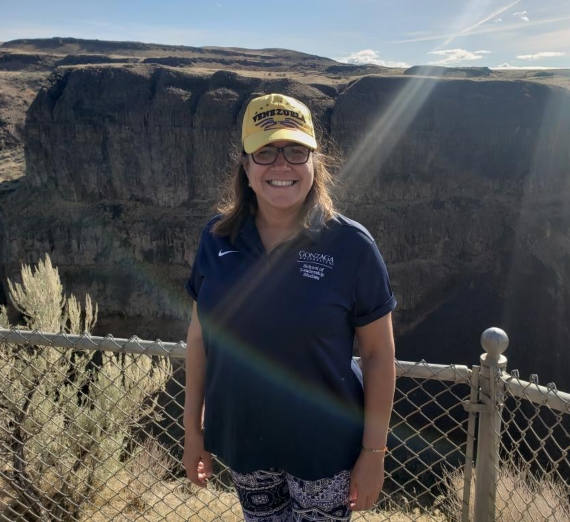 ---
Patricia Castenada is the Community Ambassador Program Manager for World Relief Spokane and a graduate of Gonzaga's Certificate in Foundational Leadership Program. In 2020, she received an Honorable Mention in The Spokesman-Review's Difference Maker Awards, noted for her incredible capacities in partnership-building, outreach, education and community organizing. Here's her story.
My name is Patricia Castaneda. I was born in a beautiful South American Caribbean Island located in Venezuela, called Margarita. My childhood was very happy and filled with love and family. I am the youngest of eight children, which also made my life happy and exiting.
My parents said that the most important thing a person should know are is to read, therefore I was encouraged to read anything I could. I travelled thru books and loved to learn. My father studied in USA and my mother studied in France, but they came back to my country. I think that the fact that they had the opportunity to travel made them love and appreciate more our homeland and they passed that feeling to us, their children.
My country is beautiful. For me, Venezuela has the best and most beautiful beaches in the world (of course, is my country!). I love Venezuelan food and some say that I am a good cook. I love the fact that it is summer all year so the sun is shining most of the time. I like our music but mostly I think I admire the courage and resilience of my people, especially these last 21 years that my country has faced a disastrous political government or regime because I do not recognize them as good leaders of my country.
I graduated from University in Venezuela and in 1997 and moved to England to pursue a Bachelor's degree in Business Management. I lived in UK for five years, and travelled around Europe and had the fortune to meet many people that still mean a lot to me. It showed me that frontiers do not count. When travelling I learned different cultures, their traditions and ways of living. I came to United States in 2001, living in Florida and North Carolina until finally coming to Spokane in 2019 with my two daughters Anna and Eugenia.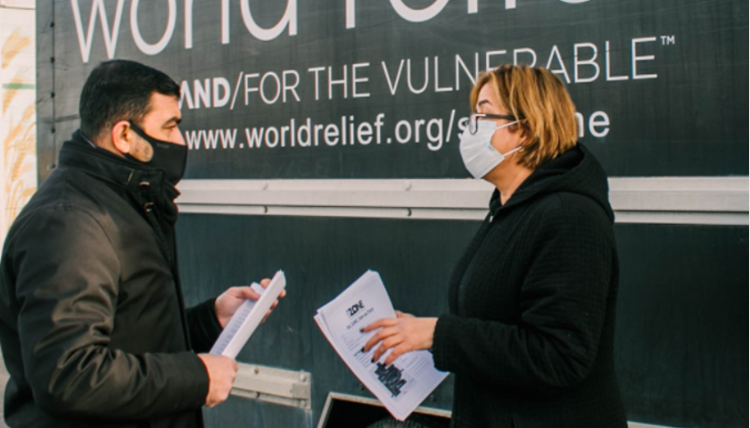 I am the entrepreneurial and innovative kind, having worked in management positions and eventually founding a non-profit in North Carolina with some friends to help Venezuelans to flourish in this country. I started working at World Relief soon after I arrived to Spokane, hired to conduct outreach for the 2020 census, and then they offered me to lead the Community Ambassador Program. I was also able to complete a Certificate in Foundational Leadership at Gonzaga University and I am very grateful for that opportunity.
I discovered I am a leader and my passion is to help others. God has given me the opportunity to do what I love, love what I do and grow as a person.
My team of Community Ambassadors is made of local leaders from different communities of refugees and immigrants. We helped many people in 2020 and continue to do so. Our goal is to share the services and resources that world Relief offers, fulfilling our vision of helping the most vulnerable in our community.
Find out if a certificate program is right for you!