Serve Northeast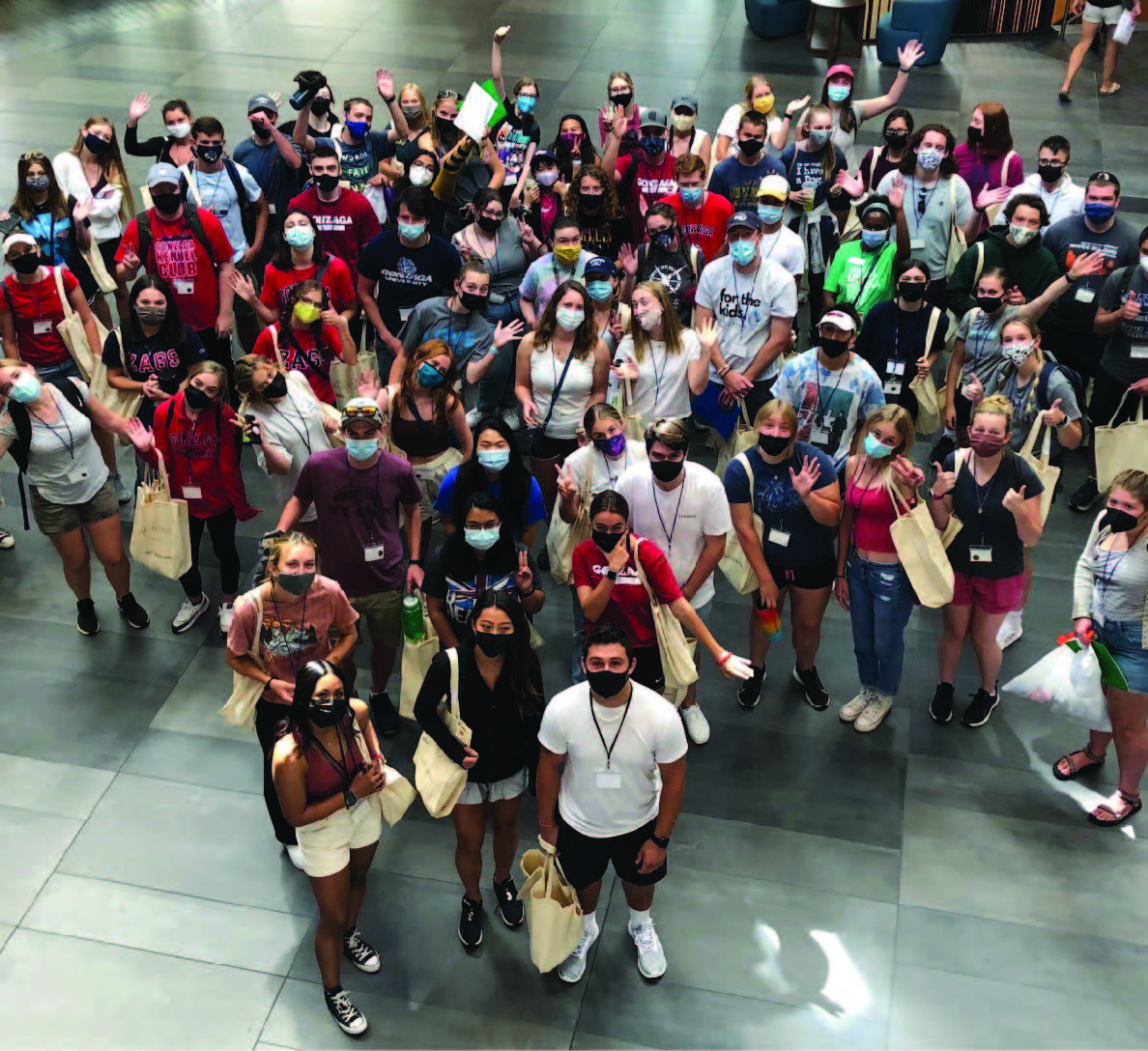 ---
The week before Gonzaga University orientation, a group of first year students gathered to participate in the inaugural Serve Northeast pre-orientation immersion. This program introduced incoming students to the Logan neighborhood, a place they will call home for their college career.
Students were welcomed by the Center for Community Engagement team and learned more about the history and context of the neighborhood. Leah Simeon, Gonzaga's Coordinator of Native American Student Accompaniment, shared Spokane tribal history spanning the past 10,000 years to today. She spoke to the events of colonization, the founding of Gonzaga, and the long and complicated relationship between regional tribal communities and the Jesuits. Students then reflected in small groups on the importance of place and the powerful stories each place holds.
Following reflection, groups of students engaged in a variety of service projects across the neighborhood - cleaning and organizing donated furniture for future families of the Gonzaga Family Haven, beautifying the Logan neighborhood through a clean-up, and visiting with refugees to learn about their journeys to Spokane, and more. Students engaged in projects at eight sites in total.
Groups gathered one last time to reflect on their day. From the history of Spokane to the service projects they attended, all circled back to the meaning of place.
Serve Northeast is a pre-orientation program offered by the Center for Community Engagement that aims to connect incoming Gonzaga University students to the community through mutually beneficial and ethically impactful ways.