Trent and Hamilton Mural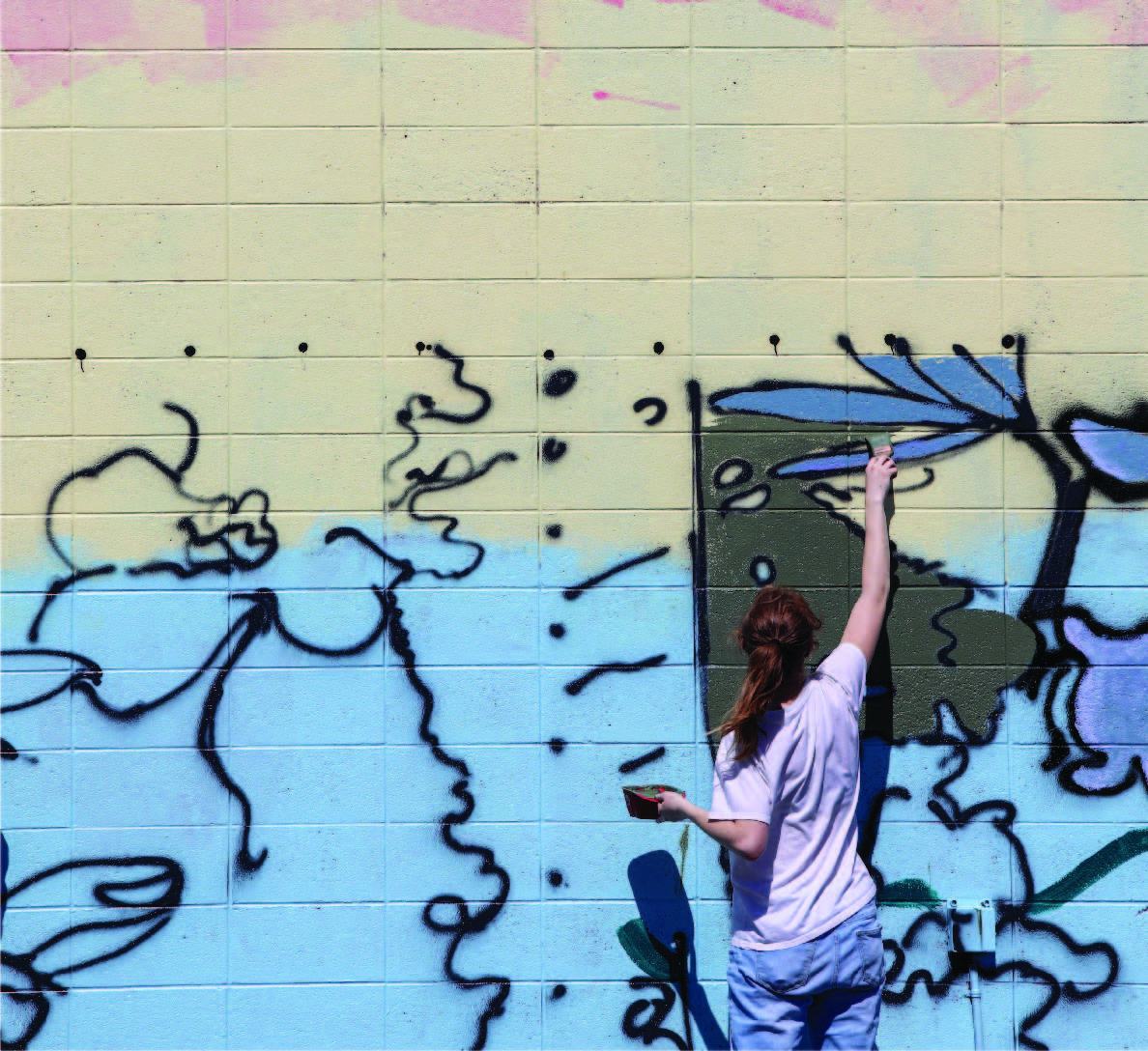 ---
This April, Gonzaga students began work on the 85-foot mural on Trent and Hamilton. For over a year the Logan mural has been in talks, and now the paint has been put on the wall.

The origin of the chosen design was a group effort by Gonzaga art classes guided by Laura Truitt and Lenora Lopez-Schindler. During the fall semester, students met with neighborhood leaders to learn about the assets and uniqueness of the neighborhood, as well as to gather ideas of what residents would like depicted in the mural. Laura, Lena, and their students worked on designs throughout the year and 3 finalists were chosen. During the month of March, the Logan neighbors/residents and Gonzaga community voted and chose a design that boasts vibrant colors and native plants with descriptions in English and Salish, the local native language. Runner-up designs included a landscape of the Spokane river and a river landscape with fish and insects.

The choice of native plants was informed by the Children of the Sun trail (See Children of the Sun trail article). The Arrow Leaf, Yarrow, Camas Flower and Ponderosa Pine are some of the flora and fauna featured. The Spokane River is also featured, spanning the entire mural, delicately hidden between and behind the flowers.

"It's this real effort of having people understand the environment they live in, but also the history. It is a wonderful combination of science, healing, and art." says Lopez Schindler.

To view progress of the mural, follow the Opportunity Northeast or CCE Facebook & Instagram.
Read the entire Digital Opportunity Northeast May Newsletter here