Gonzaga Hosts John R. Rogers High Students for Immersion Program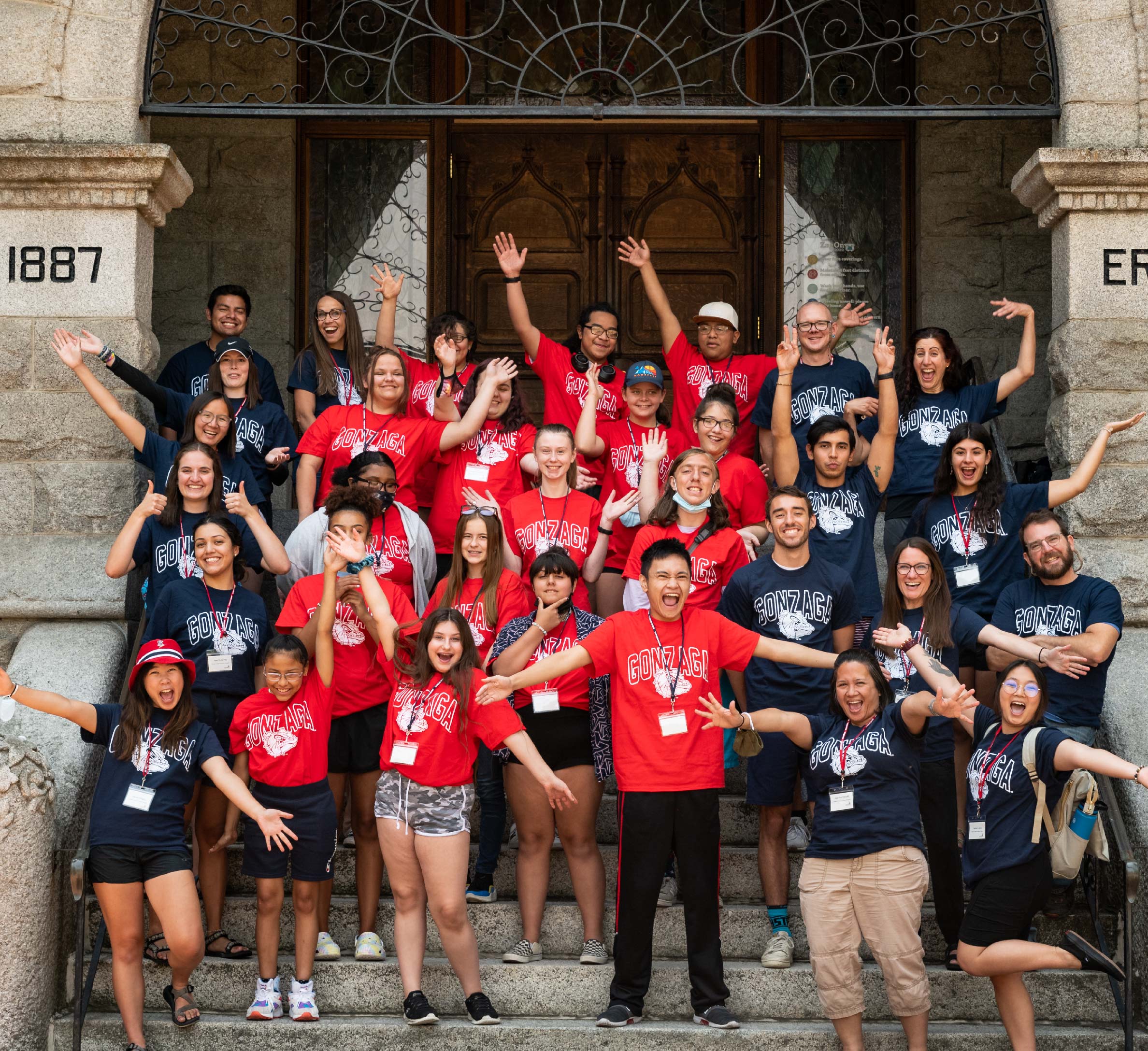 ---
SPOKANE, Wash. -- Sixteen rising ninth- and 10th-graders from John R. Rogers High School immersed themselves on Gonzaga University's campus for three days last summer as part of Catalyst, a new program of the university's Opportunity Northeast initiative.
The students engaged in a personal narrative course, joined in a dance movement class, shared meals and learned about the admission and financial aid processes, all with the goal of broadening their horizons and giving them a glimpse of college life.
They also built relationships with nine Gonzaga students who gathered them for small-group discussions and reflections.
"I am more convinced that college is for me and is a good idea," one student wrote of the experience.
As part of the intake process, the youths were asked to share which part of their identity is most important to them, and why. The personal narrative course, taught by Gonzaga professors Juliane Mora and Jeff Dodd, then explored themes such as identity, becoming and overcoming.
Another highlight was rafting the Spokane River, guided by Gonzaga Outdoors staff Dave Gilbert and Matt Edenfield. The shared experience involved trust building, stepping out of comfort zones, outdoor education, and plenty of fun. A shy and nervous group became a playful and lively group of friends.
The program wrapped up with a family dinner at the high school, where two Catalyst participants shared their stories of who they want to become and their plans to achieve their goals.
Bailley Wootton, director of strategic partnerships for Gonzaga's Center for Community Engagement, was impressed by the "really brave" students who spoke.
"It was very special to hear participants share about their experiences and who they plan to become, especially knowing the importance of goal-setting and having a future-oriented mindset in achieving those goals," Wootton said.
Students also reflected on Catalyst in writing.
"I learned more about financial aid," one wrote. "I am considering Gonzaga as a possible college choice because of this College Immersion Program."
Another shared, "I learned that scholarships are very important and participating in after-school activities in high school will look good on college applications."
How Catalyst was designed and how it unfolded are important to Gonzaga, said Joan Iva Fawcett, assistant dean for Diversity, Inclusion, Community and Equity.
"Through Opportunity Northeast, we have an amazing opportunity to strengthen our partnerships with local K-12 schools," Fawcett said. "We can send the message to historically underrepresented students in our own backyard that college is a viable option and that they would bring value to Gonzaga University."