Gonzaga Debate Team Hosts Virtual Presidential Debate-Watch Sept. 29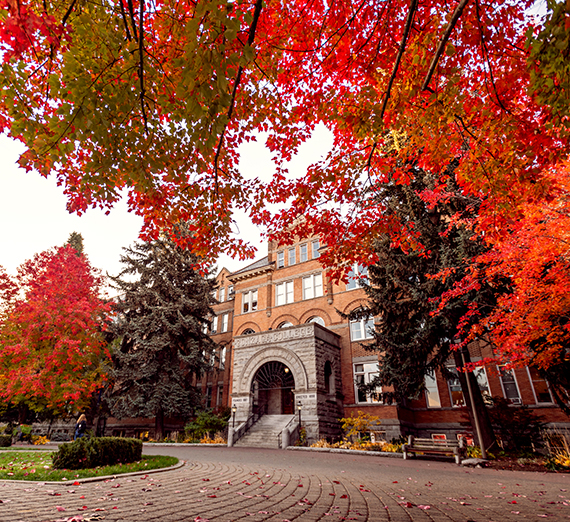 ---
SPOKANE, Wash. — The Gonzaga University debate team will host a debate-watch and dialogue sessions for the Sept. 29 U.S. presidential debate. This event will take place on Zoom and is open to students and the public.
Registration is required and is available online at: https://bit.ly/2HwX9hA.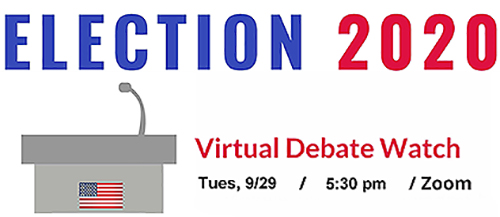 The event is part of the DebateWatch initiative, created by the
Commission on Presidential Debates
in 1996 as a voter education and civic engagement program. The initiative encourages individuals to watch a debate, turn off the television immediately after, and discuss what they've learned. The goal of the program is to engage with other citizens in civil dialogue to discuss what they gained from watching the debate.
"This is a great opportunity to engage with others by sharing and listening rather than arguing," said Glen Frappier, director of the Gonzaga debate team and senior lecturer in communication studies.
The debate begins at 6 p.m. (PDT), and participants will connect to the Zoom event shortly before the debate begins for a brief introduction. "We will let participants use the chat function to talk during the debate, and I'll be posing some questions throughout to see how people are feeling about what they see and hear," said Frappier, who is organizing the event.
After the debate, participants are invited to join a discussion guided by a moderator and focused on what participants learned. Registrants will be emailed a Zoom link the day before the debate. Capacity is limited to 300 participants.
The 2020 CPD DebateWatch participants include nearly 200 schools and organizations across 45 states and three countries. The Gonzaga University Debate Program provides undergraduate students with an opportunity to enhance their educational experience by participating in a wide variety of debating activities including intercollegiate debate competitions and public debate exhibitions.
Gonzaga Debate: A Rich History
For over 100 years Gonzaga has supported argument and debate as a cornerstone of a Jesuit education. Debate alumni have attended prestigious graduate and law schools including Harvard, Georgetown, Yale, Berkeley and many others. Many are now leaders in their fields in politics, law, economics, and mathematics. Notable alumni of the program include former Speaker of the House Tom Foley and former Gonzaga President Rev. Robert J. Spitzer, S.J. Throughout the years Gonzaga has remained a perennial competitor in the National Debate Tournament/Cross Examination Debate Association, earning consistent national rankings, elimination rounds appearances at national tournaments and multiple first-round bids to the NDT. In 2012 the team advanced to the semifinals of the NDT and in 1989 won the CEDA National Championship Tournament. Find more information about Gonzaga Debate online.
For more information about the event, contact Glen Frappier at (509) 313-6663 or frappier@gonzaga.edu or Pete Tormey at tormey@gonzaga.edu.
Academics
Alumni
Faith & Mission
College of Arts & Sciences
Academic Vice President
Communication Studies
Debate
Political Science
News Center