Brook Swanson Earns Collaborative Research Grant to Study Rhinoceros Beetle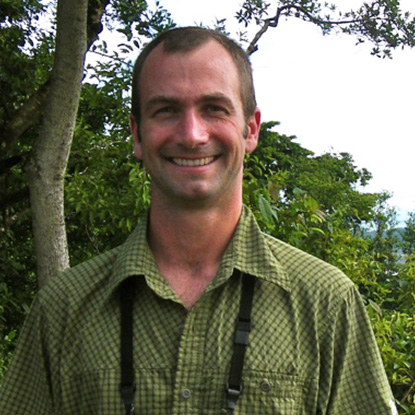 ---
Principle Investigator and Biology Professor Dr. Brook Swanson has been awarded a collaborative research grant, entitled "Multimodal Signaling in Rhinoceros Beetles," from the National Science Foundation's Division of Integrative Organismal Systems Core Programs. Swanson received a total award of $246,175 for a multi-year grant. The research undertaken isn't strictly for science's benefit either, Swanson and other investigators teamed up with Gonzaga University's Dance program director Suzanne Ostersmith to design animal-inspired dance performances and much more. Professor Swanson's research highlights how interdisciplinary collaboration can create welcome complexities, richer results and greater interactivity with the world at large.
Can you tell us a little about the collaboration between your research and Gonzaga's Dance department? Will their performances start with the rhinoceros beetle? What will your role be? What is the timeframe for this project?
This collaboration grew out of Suzanne Ostersmith (Dance program Director) and my work on communicating science through the art form of dance. In those efforts, the science provided material for dance, and the dance was a form of communication. We wanted to go further and have the dance inform the science. Dancers have highly developed kinesthetic intelligence, and we want to use that to interpret movements and complex communication in animals. The current plan is to collaborate with dance instructor Carliann Forthun-Bruner and Gonzaga modern dance students to interpret interactions between beetles. We hope this will allow us to develop new hypotheses about how information is being produced and interpreted by animals.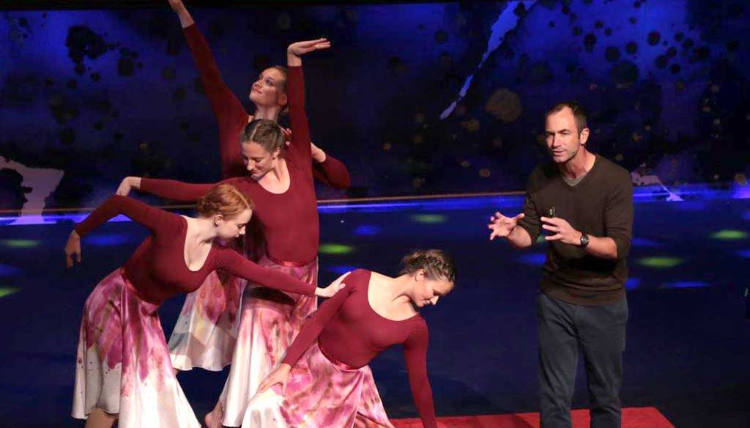 Photo by TEDx Spokane.
Was there an aha moment that led you towards studying the male beetle's horn and mating performance?
I'm not sure there was a moment. I have spent my career trying to understand how and why the world has such an incredible diversity of organisms. In that process, I have tried to find examples of animals that can tell us more broadly about diversity. Beetles are among the most diverse and abundant animals, and Rhinoceros beetles have enormous horns that they use as weapons. They also have complex behavior, where they interact with each other in exciting ways. These characteristics make this group a good model for trying to understand the evolution of extreme morphologies and complex behaviors.
Can you find the beetle in the Spokane area, or will you import the beetles from elsewhere?
The beetles we study are throughout East Asia. Some of the work will occur in the field in Japan, Taiwan, Korea, and China. We will also import beetles to conduct experiments in the lab at Gonzaga.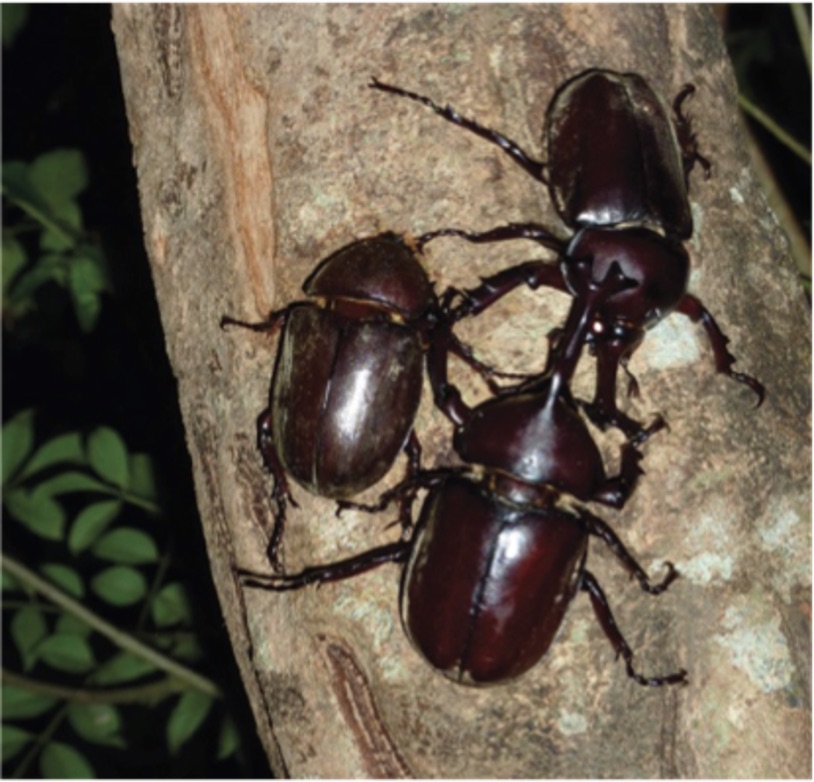 Photo by Eric Gutierrez.
Are there any opportunities for students to assist with your research?
Yes, undergraduate research opportunities are a crucial part of the project. We will have a team of students working in the lab and a team of students working in the field each of the next four summers.
Do you have a hypothesis as to what the perfect combination for the female beetle may be to select a male mate (since it seems horn size is not enough)?
That is a great question. The most straightforward answer is that the female will probably choose the biggest male (with the most prominent horn) that smells the best and sings the best (these two things should signal condition, i.e., getting the most food). However, in a system as complex as this, it is probably not that simple, and we don't know what will happen.
Will you be working with other institutions or researchers on this subject?
We have collaborators at the University of Montana and the University of Denver. These collaborations allow us to do some different work than we can do alone here at Gonzaga. It also allows the GU undergrads to interact with graduate students and post-doctoral researchers at research universities and get a more extensive breadth of experience.