Gonzaga Announces Changes to 2020 Commencement Ceremonies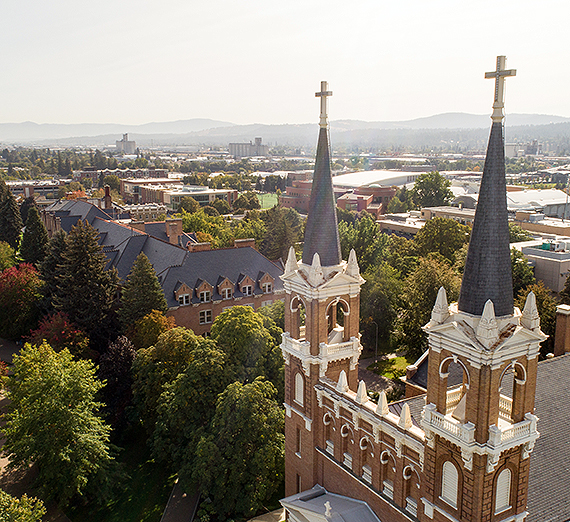 ---
SPOKANE, Wash. — Gonzaga University today announced that 2020 Commencement ceremonies — previously postponed due to the coronavirus pandemic — will take place over the Labor Day weekend Sept. 5-6 virtually due to increased health restrictions in Spokane County for public gatherings.
Further details will be set in early August; for updates, visit Gonzaga University Commencement.
"It is of the utmost importance to me that every Zag in the Class of 2020 be uniquely celebrated and recognized," President Thayne McCulloh noted in a message to this year's graduates. "To that end, work is currently underway on creating a celebration experience and program with distinct recognition and personal touches especially for you."
The Spokane County Health District recently clarified that no large group gatherings will be permitted in Spokane for the foreseeable future and all events booked for the Spokane Arena have been canceled through the remainder of this calendar year. The newest Washington Safe Start guidelines limit gatherings to five people in any public setting, strongly discourage travel, and have serious impacts on food services throughout the city.
"Due to these factors, it is regretfully not possible for us to host you and your family and guests in person over Labor Day," President McCulloh noted. "There is more to come in this year of celebration and recognition of your Gonzaga experience."
For more information, visit Gonzaga University Commencement.