GU Announces Schedule for 128th Commencement Ceremonies May 8-9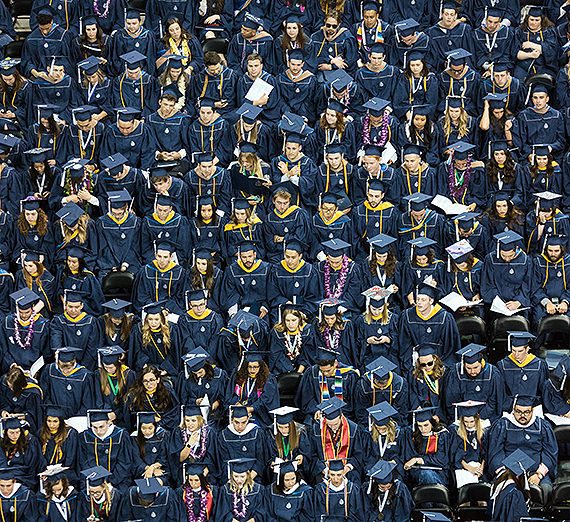 ---
SPOKANE, Wash. — Gonzaga University announced details today for its 128th commencement ceremonies to honor graduates of the Class of 2021 at five outdoor ceremonies May 8-9. The outdoor ceremonies, necessitated by current health capacity restrictions due to COVID-19, will take place at Mead School District's Union Stadium.
The venue — a new, 4,500-seat football stadium — is large enough to accommodate a limited number of family members and guests. The stadium, located at 12509 N. Market St., is approximately a 20-minute drive north from campus.
All participants — graduates, guests, and others — are expected to adhere to all health and safety protocols, including wearing of protective masks, physical distancing, etc., as required by the state.
Saturday, May 8
Law & Graduate Ceremonies
1-2:30 p.m.
Law Commencement. The student speaker will be Hisrael (Israel) Carranza. The commencement address will be delivered by Michele E. Storms, executive director of the American Civil Liberties Union of Washington. Montana Supreme Court Chief Justice Mike McGrath will be honored with the Gonzaga Law Medal.
4-5:45 p.m.
Graduate Commencement. The student speaker will be Jackie Tanios, who is earning an MBA; President Thayne McCulloh, D.Phil., will deliver the commencement address.
6:30-7:30 p.m.
Commencement Mass on Campus (Herak Quad Lawn).
Sunday, May 9
Undergraduate Ceremonies
The student speaker will be Fese Elango, president of the Gonzaga Student Body Association, who is receiving a bachelor's degree in biology. President McCulloh will deliver the commencement address.
9-11:30 a.m.
School of Business Administration
School of Engineering & Applied Science
1-3:15 p.m.
College of Arts & Sciences – Majors in Humanities and Social Sciences

Humanities: Broadcast and Electronic Media, Classic Civilizations, Communication Studies, English, Film Studies, History, Integrated Media, Journalism, Modern Languages, Philosophy, Public Relations, Religious Studies.
Social Sciences: Criminology, Economics, Environmental Studies, International Studies, Political Science, Psychology, Sociology.
5-7:15 p.m.
College of Arts & Sciences – Majors in the Arts and in the Sciences

Arts: Art, Dance, Music, Theatre Arts.
Sciences: Biology, Computer Science and Computational Thinking, Chemistry & Biochemistry, Mathematics, Physics.

School of Education
School of Nursing & Human Physiology
Each ceremony, as well as Commencement Mass, will be live-streamed via the web and will be recorded for future viewing. The ceremonies will be ticketed; each graduate will receive up to four guest tickets. Please Note: Attendees will need to prepare for inclement weather as there is no indoor alternative venue.
Gonzaga's partners at Spokane Regional Health District will continue to evaluate these plans over the coming weeks. All state and local public health guidelines, including physical distancing and mask wearing, will be enforced at the ceremonies. Gonzaga will announce any change in plans. More information will be available at the Commencement website.
About the Speakers, Honoree
Gonzaga President Thayne McCulloh, D.Phil
President Thayne McCulloh, D.Phil., is humbled to be in his 11th year serving Gonzaga University as its president. President McCulloh holds a B.A. from Gonzaga (1989) and was awarded a Ph.D. in experimental social psychology from Oxford University, England (1998).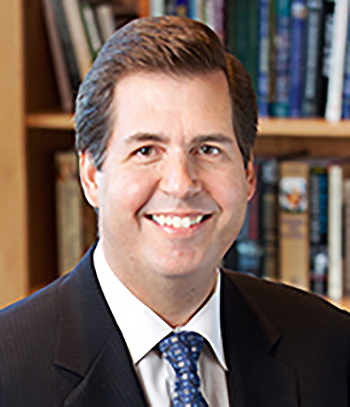 He first began working at Gonzaga in 1990, and from his roots in student affairs has remained fundamentally focused on students. He is deeply committed to a broad-based liberal arts education that prepares students to be critical thinkers, outstanding professionals, and living exemplars of the Jesuit imperative to be men and women with and for others.
His tenure has been marked by initiatives related to community engagement, institutional sustainability, and increase in institutional prestige and recognition. More than $200 million in new construction and campus improvements have been completed since his inauguration in 2010, including such major projects as the Boone Avenue Retail Center (2013), the John J. Hemmingson Center (2015), the Stevens Center for Tennis and Golf (2014), the Volkar Center for Athletic Achievement (2017), the Woldson Performing Arts Center (2019) and the Della Strada Jesuit Community (2017). Gonzaga launched its most ambitious fundraising effort to date, the $250 million "Gonzaga Will" campaign, in October 2015. Gonzaga closed the campaign in 2018, raising $355 million from more than 40,000 donors to support student scholarships, academic and student programs, as well as significant campus improvements.
Montana Supreme Court Chief Justice Mike McGrath
Chief Justice Mike McGrath was raised in Butte, Montana. He earned a degree in business administration from the University of Montana in 1970 and graduated from Gonzaga University School of Law in 1975. Following graduation from law school he worked as a Reginald Heber Smith Community lawyer fellow in Reno, Nevada, providing legal services to low-income clients.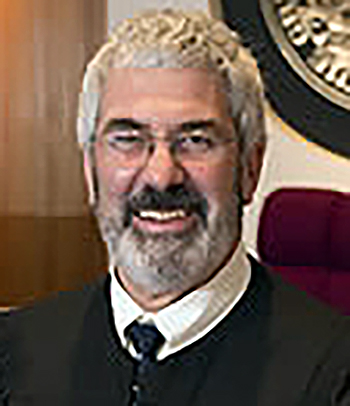 He served in the U.S. Air Force from 1970 until an honorable discharge in 1972.
He was a Montana Assistant Attorney General from 1977 to 1982. He was elected to five terms as Lewis and Clark County Attorney beginning in 1983. He was elected to two terms as Montana Attorney General. As Attorney General he served from 2000 to 2008, oversaw a staff of more than 700 employees and focused on methamphetamine prevention and natural resource and land issues.
McGrath was elected to an eight-year term as chief justice of the Montana Supreme Court in November 2008 and took office Jan. 5, 2009. He was re-elected in 2016 to a second eight-year term as chief justice.
He and his wife Joy have two sons, Pat and Chris, and five grandchildren.
ACLU of Washington Executive Director Michele E. Storms
Michele E. Storms
is the executive director of the American Civil Liberties Union of Washington (ACLU of Washington), former deputy director of the ACLU of Washington, and previous assistant dean for public service and executive director of the William H. Gates Public Service Law program at the University of Washington School of Law.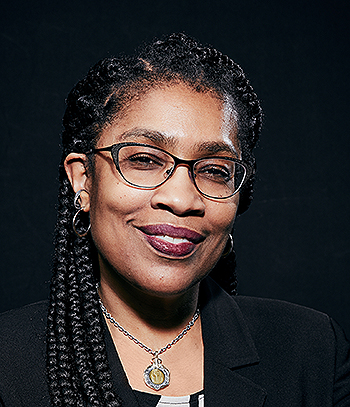 Before that, she served as a statewide advocacy coordinator first at Columbia Legal Services and later at the Northwest Justice Project where over a combined five-year period she coordinated civil legal aid advocacy in the areas of family law, youth and education, housing, elder law, Native American and right to counsel issues. She was also previously on faculty at the University of Washington School of Law where she founded what is now the Child and Youth Advocacy Clinic and taught several courses. In addition to her service on numerous boards and guilds both locally and nationally, Michele served on the Washington State Access to Justice Board for six years and the board of One America.
Storms is concerned with equity and justice for all and has dedicated her professional and personal attention to access to justice, preservation of freedom and democracy for all and ensuring that all humans safely reside in the "circle of human concern."