Gonzaga Recognized for Recycling Efforts
RecycleMania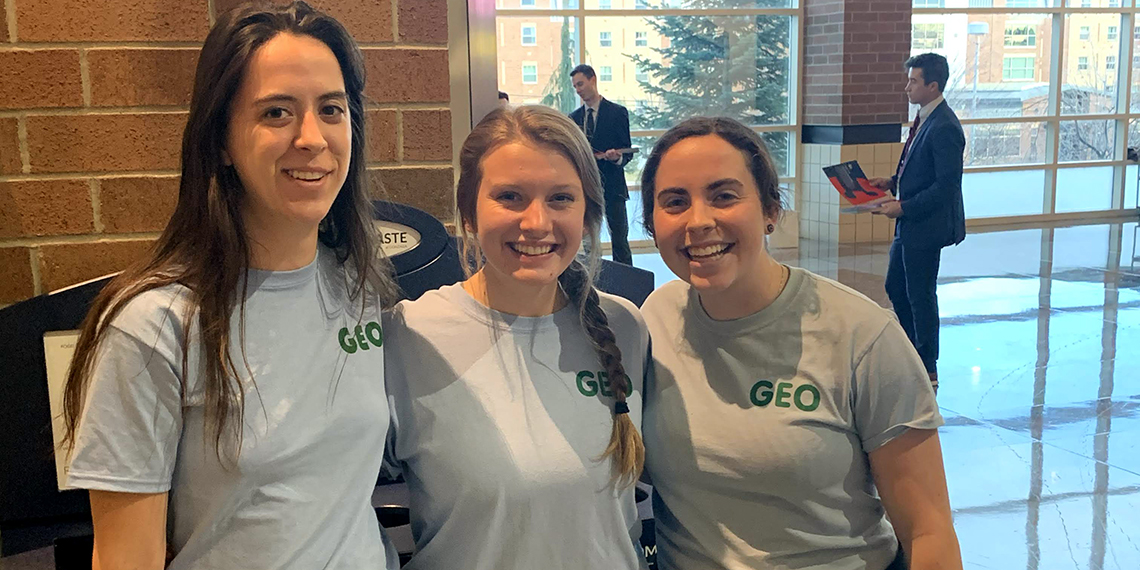 SPOKANE, Wash. — Students acting on important issues is a common theme at Gonzaga University. Sometimes that activism takes the form of a protest or organized demonstration on campus; other times it engages the whole campus.
RecycleMania is a nationwide friendly competition that takes place over eight weeks, involves more than 300 universities, and serves as a benchmark for colleges and universities to promote the importance of waste reduction across campus.
This year, Gonzaga placed 15th among 146 universities in the diversion sector as the University diverted 60% of its waste from going in landfills by composting or recycling it instead.
While the competition is a campus-wide evaluation, students like Mikaela Schlesinger have been behind the scenes, or rather behind the waste bins, facilitating it all.

Schlesinger, a senior, became involved with RecycleMania as a sophomore and since then has worked closely with Gonzaga Environmental Organization (GEO) and the office of sustainability, educating the campus community on waste reduction and diversion.
"Gonzaga's high ranking means a lot to me as an active participant and student," said Schlesinger. "It shows our hard work in waste signage and education, switching to more sustainable practices, and increased compost and recycling bins is paying off."
These practices are paying off in more than one way. Jim Simon, director of sustainability, estimates that recent investments in waste signage, compactors, and new bins for indoor waste, recycling, and compost will save an additional estimated $60,000 annually.
"Placing in the top 20 at the national RecycleMania competition speaks squarely to our commitment to caring for the planet," said Simon. "Through increased attention on waste reduction over the past two years, we have been able to offer new initiatives and collect data to support reducing campus waste."
Schlesinger believes most students care for the planet, but has noticed that many are confused or overwhelmed by the changing rules of waste reduction. That's why she focuses on educating the Gonzaga community.
"Many people do not always put forth an outward effort to learn more, but when the information is easily accessible, they are very happy to learn and ask questions," she said.
The Zero Waste Basketball competition is one example of information made easy. For this RecycleMania event, GEO volunteers stand behind waste bins during a men's basketball game and help students and community members sort their waste in the appropriate bins.
"The goal of the game is to increase out diversion rate by sending more items to be composted or recycled," said Schlesinger. "The biggest goal of the game, however, is to educate. It allows us to show students and community members tips for deciding what can go where."
Though campus is now closed due to COVID-19, Schlesinger said organizers are continuing to improve sustainability on campus by educating others through social media platforms like Instagram.
Efforts are underway to make Hemmingson Center a "zero waste" building, meaning it would achieve a diversion rate of 90%, sending only 10% of waste collected in the building to landfill.
While students are away from campus, Schlesinger encourages them to follow best practices for waste disposal where they are living.
"Proper waste disposal is difficult, but there is updated information online for your specific municipality," said Schlesinger. "Our individual actions can build up to make one big change."
Faith & Mission
Sustainability
Office of Sustainability