Cataldo Project Named a National Center for Sustainability Across the Curriculum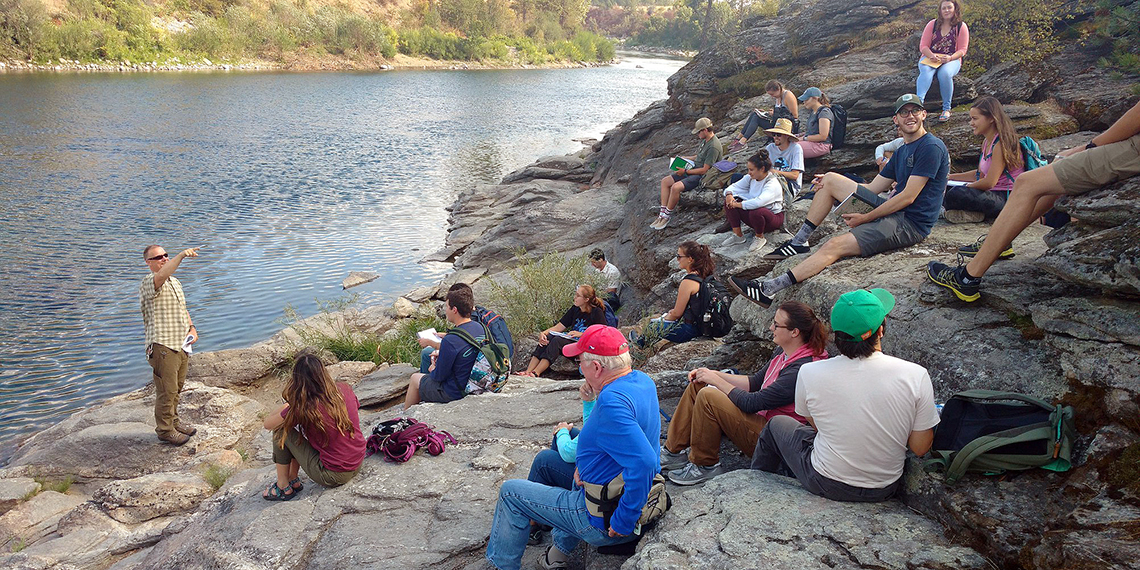 SPOKANE, Wash. — Gonzaga University's Cataldo Project has been recognized as one of 16 national Centers for Sustainability Across the Curriculum by the Association for the Advancement of Sustainability in Higher Education (AASHE). The AAHSE program aims to infuse sustainability concepts into higher education curricula.
The recognition means Gonzaga can be a resource for faculty throughout the region.
"For years the Cataldo Project has helped faculty across the University explore how to thoughtfully include themes related to sustainability and climate change. With this designation, Gonzaga is expanding that mission to become a resource to faculty from across our region who are interested in exploring how to include sustainability curriculum and pedagogy in their classrooms," said Professor Brian G. Henning, the leader of the initiative.
Gonzaga traces its work on the Cataldo Project to 2008 when faculty members Monica Bartlett, psychology, and Henning, philosophy and environmental studies, began meeting regularly with a group of students and staff to further address environmental issues on campus.
In 2010, Gonzaga President Thayne McCulloh signed the American College and University Presidents Climate Commitment, and Gonzaga pledged to strengthen its commitment to sustainability. The GU Advisory Council on Stewardship and Sustainability (ACSS) was charged with implementing the commitment. From 2011-13, the ACSS created Gonzaga's first greenhouse gas inventories and a Climate Action Plan. The first goal of the Climate Action Plan is to integrate sustainability across the curriculum.
So far, nearly 50 Gonzaga faculty across disciplines have incorporated aspects of sustainability into their courses, annually impacting several thousand students, said Henning, chair of the environmental studies department and GU Faculty Fellow for Sustainability.
Named for Father Joseph Cataldo, S.J., Gonzaga's founder, the Cataldo Project was formally approved in 2015. Since then, the Cataldo Project has conducted workshops, seminars, and other programs to develop and augment the environmental knowledge and skills of higher education faculty, as well as to assist them in revising their courses to include sustainability concepts.
The initiative provides students with broad, continuing and repeated exposure to sustainability concepts. In addition, it facilitates the process of faculty development by providing financial and intellectual support, as well as access to resources, information, and environmental experts.
Joe Johnston, assistant professor of sociology and criminology, said the initiative has made an impact on his teaching.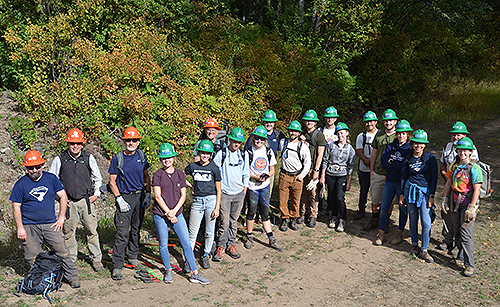 "My experience with the Cataldo Project inspired me to collaborate with a faculty member in biology/environmental studies to develop a research proposal investigating how status, identity and campus life influence scientific understanding," Johnston said.
Leslie Stamoolis, assistant professor of theatre and dance, took part in the Cataldo Project workshops and incorporated sustainability concepts into the costume construction course she teaches.
"I found myself desiring to make changes in my shop," said Stamoolis, who began researching and exploring environmental considerations for the types of fabric dyes and makeups, eventually publishing an article on the subject in the journal Theatre Design and Technology. She also engaged students in a project to consider their "fashion footprint," encouraging them to think about how their decisions can affect our world.
The Cataldo Project also has made a powerful impression on students.
"I ask myself, 'How can I live my life today to cause the least disruption to our ecosystem?'" said Kayla Kassa ('17), a civil engineering graduate who took courses taught by faculty involved in the Cataldo Project. "I am making changes now because I believe that living a sustainable life is our duty to this earth."
The Cataldo Project is in accord with Gonzaga's mission statement that calls for a commitment to global engagement, solidarity with the poor and vulnerable, and care for the planet.
"The climate crisis requires much more than recycling and reducing the impact of our operations. As an educational institution, it is Gonzaga's responsibility to help faculty bring these critical conversations into their classrooms in a thoughtful way," Henning said. "Teaching about how we care for our common home is fundamental to who we are as a Jesuit, Catholic, humanistic institution of higher education."
Academics
Sustainability
College of Arts & Sciences
Academic Vice President
Environmental Studies
News Center