Maria "Mia" Bertagnolli Becomes Director of Center for Teaching & Advising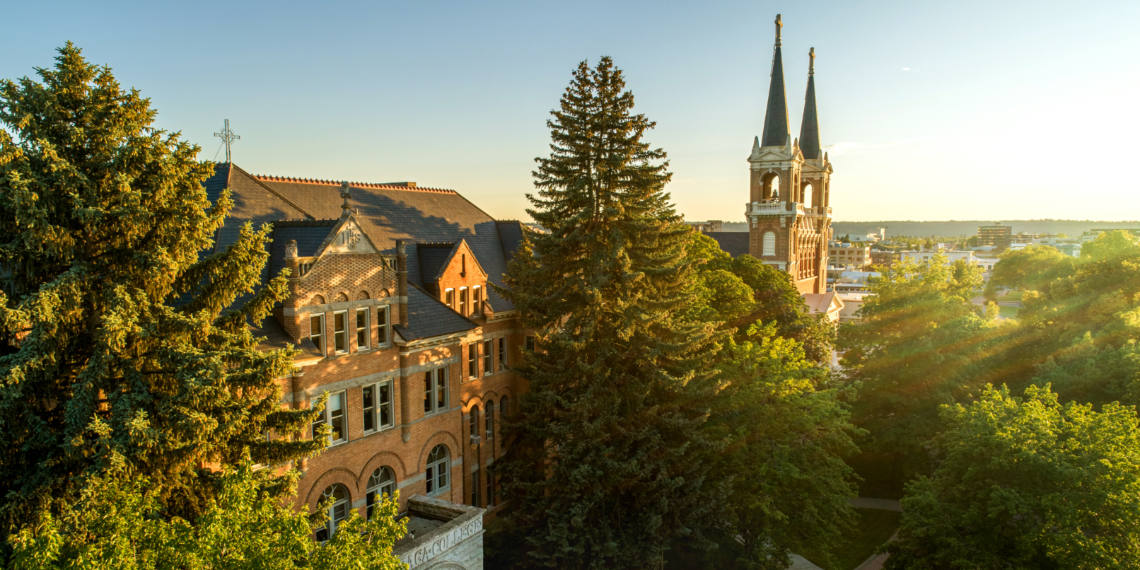 Maria (Mia) Bertagnolli Ph.D., Gonzaga University professor of Biology, and former Associate Dean of the College of Arts & Sciences has been named the new Director of the Center for Teaching & Advising (CTA). We sat down with her to find out more about her priorities, upcoming collaborations, and hopes for the Center.
First of all, congratulations on your appointment as Director of the Center for Teaching Excellence. You have a rich background in striving towards excellence in teaching. You've also recently secured a $1 million National Science Foundation grant. How do you think your experiences as an educator, facilitator, and advocate have led you to your new role?
Thank you. Throughout my career, I have had the privilege of serving as a mentor both for students and more recently for peers. Being able to support others as they explore their interests and pursue new opportunities is extremely rewarding. I am excited to spend even more of my time in this role as Director of the CTA.
How will you go about determining the Center's priorities for the years ahead? Are there any immediate priorities on the horizon?
The pandemic has dictated the immediate priority: to support faculty in preparing for teaching in a remote-hybrid environment for the fall semester. Encouraging faculty to explore new technologies, resources, and pedagogy is one of the CTA Director's job functions. The pandemic has undoubtedly accelerated the timeline and expanded its reach in ways we could have never predicted. Along with a small group of faculty experts, Raymond Reyes and I are developing a series of workshops to help guide our colleagues through a critical evaluation of course content and instructional strategies. These workshops will focus on employing equity-minded, culturally-affirming, antiracist teaching, and learning practices. Looking ahead, I will support the CTA Faculty Fellows' work who are currently leading programs focused on advising, new faculty mentoring, and sustainability. Additionally, I will look for opportunities to expand how the CTA can support faculty across campus in achieving their professional development goals.
Your work with the Advancing STEM Careers by Empowering Network Development (ASCEND) focuses on female faculty retention in STEM fields - do you think there's any overlap in your work as the Director of CTA?
The ASCEND NSF-ADVANCE project focuses on driving institutional transformation to remove obstacles to diverse faculty advancement. This program, which involves mid-career women faculty in STEM fields and university administrators, will provide networking and collaboration opportunities, education, training, and resources. ASCEND also offers professional support for participants, helping them develop as leaders among the faculty. Administrators also learn how to make systemic changes that improve sociocultural environments at their institutions. As Director of the CTA, I will be able to apply and expand both the focus and impact of this project to support my colleagues' work and the mission of Gonzaga.
If you were to communicate anything to Gonzaga's faculty about your work ahead, what would that be?
I look forward to being a resource for Gonzaga faculty. After 27 years of faculty, chair, and associate dean experience, I am excited to help sustain and develop programs that support teaching enhancement, pedagogy, and advising. Additionally, I will promote the recruitment, retention, and advancement of a diverse faculty.
Read more about Dr. Bertagnolli and her work with ASCEND.