Introducing Kent Porterfield, Ed.D., and Robin M. Kelley, Ph.D.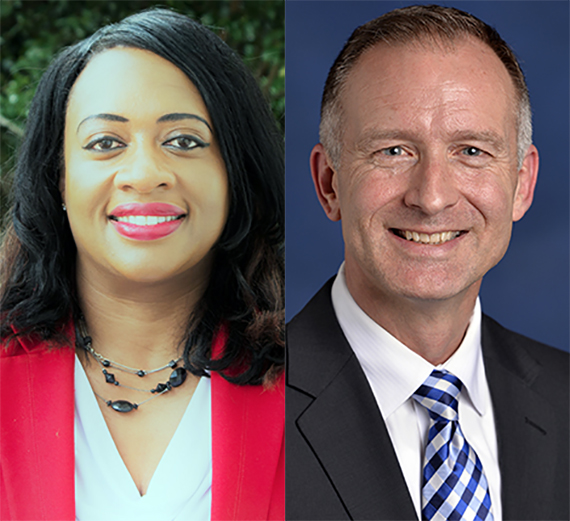 ---
SPOKANE, Wash. — Gonzaga University is pleased to announce the hiring of Kent Porterfield, Ed.D., as vice provost of student affairs, and Robin M. Kelley, Ph.D., associate chief diversity officer.
Porterfield, vice president for student development at St. Louis University from 2006-2019 and a senior fellow with the American College Personnel Association, will begin July 1. Read more about Kent Porterfield.

Kelley, president and CEO of Kelley Consulting Firm in Morrisville, North Carolina, has approximately 20 years of progressively responsible administrative experience in higher education at large public institutions. She will begin July 20. Read more about Robin Kelley.