GEL Weekend from a Student Perspective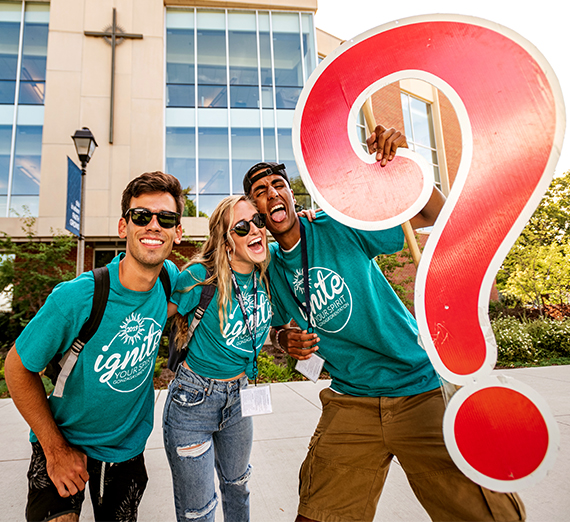 ---
Clouded breaths fill the 2:00am sky while kickballs fly overhead. Students stand clustered, laughing and enjoying hot chocolate while trading stories from the day. It's been a long and exciting day at GEL Weekend, filled by fascinating sample classes by professors, casual conversations in the COG with student hosts, and spirited dance parties in the middle of Casino Night! Yet after this amazing (and exhausting) day, current and future GU students remain outside into the early morning, building friendships and asking inquisitive questions about life as a Zag.
I recall taking this in last GEL, amazed by the authenticity and intentionality of the Gonzaga community. The fact that current and admitted students give so much of their time and energy to this weekend are what make GEL Weekend and broadly, Gonzaga, so special. GEL is a powerful experience that pulls people together of all different age groups and interests. With each individual person, GEL Weekend aims to help them find how they can best be themselves at Gonzaga University!
So, if you're reading this, perhaps you are interested in or already planning on attending GEL 2020. Whoop whoop! My challenge to you is to allow yourself to fully experience Gonzaga – release all expectations and inhibitions in the car or airplane ride over and let the love and passion of the GU community flow through you. This weekend is all about you! That's how strongly we want you to join us here! As you go through your day of activities on April 18th, think about how YOU can BE YOU at GU!