SEAS Student Clubs Celebrate Engineers Week 2020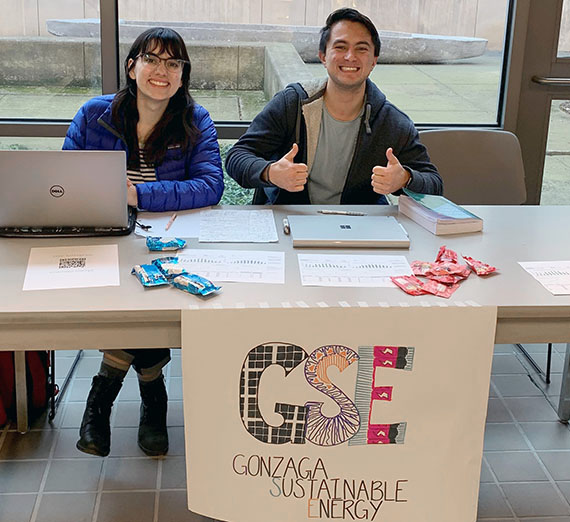 ---
Gonzaga's engineering-related clubs hosted a series of events in February for Engineers Week, a national celebration which calls attention to engineers' contributions to society.
Alumni speakers included Dr. Katie Kuder ('00, Civil Engineering) of Seattle University's College of Science and Engineering, James Moody ('14, Mechanical Engineering) of Origin Forensics, and Lindsey Peterson ('19, Civil Engineering) of Dibble Engineers, Inc. (DEI).
The week ended with a pizza party and engineering club fair.
Connect with any of the engineering or computer science clubs through the SEAS directory of Zagtivities pages.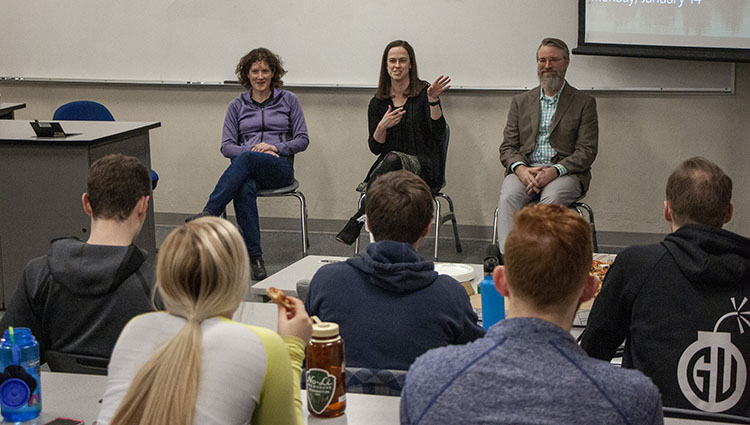 Drs. Sue Niezgoda (left) and Mark Muszynski (right) listen to former student Katie Kuder (center, '00, Civil Engineering) talk about her teaching career at Seattle University's College of Science and Engineering. Many of the students who attended the forum are considering going into graduate school.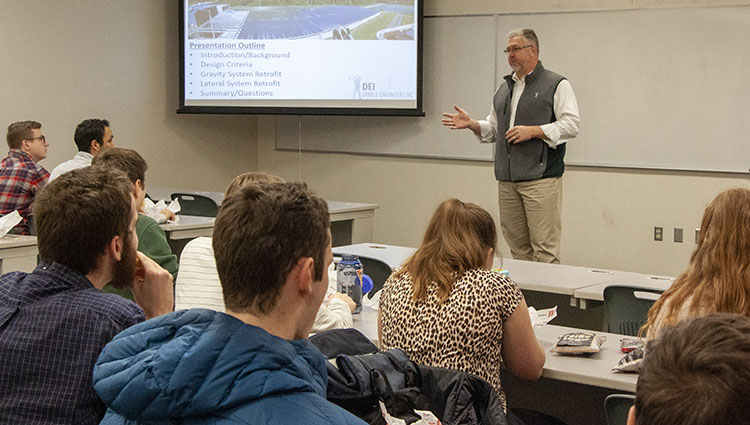 Robb Dibble of DEI with civil engineering students
Jarrod Carter of Origin Forensics gives SAE Baja Car club students a demonstration of new scanning technology.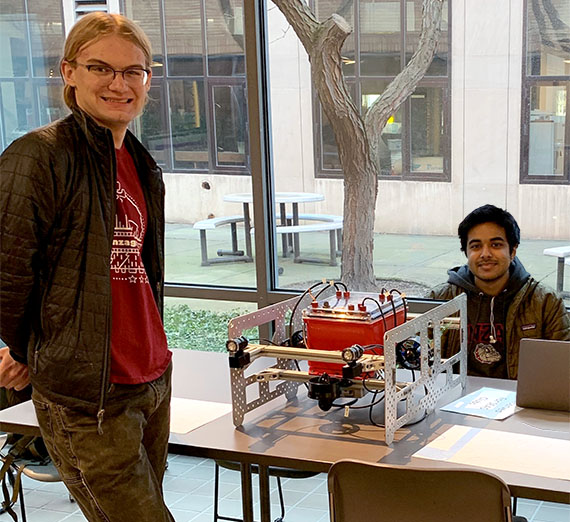 Robotics club students showcase their latest model of the autonomous robotic submarine.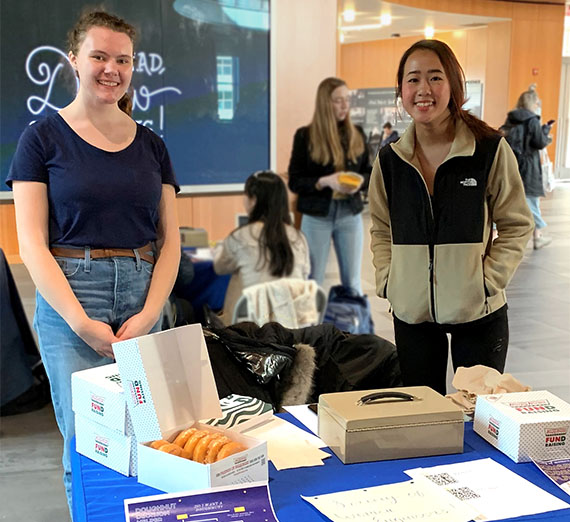 Society of Women Engineers (SWE) sold donuts to raise funds for conference travel.
More stories from Gonzaga's School of Engineering & Applied Science