Electric Woman: Darice Brayton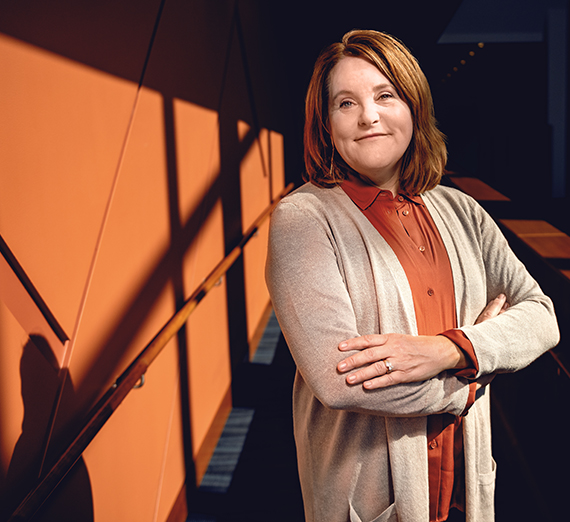 ---
Darice Brayton's pulse elevates and her excitement soars when she describes what she and her Tektronix team experienced the day their fiber optic transmitter/receiver system for the F-35 stealth fighter successfully completed flight qualification.
"This accomplishment represented the culmination of efforts of a team of engineers over multiple years with more than one technical setback ... the team kept working the issues and this product continues to be manufactured today," says Brayton ('87, '89), who recently retired following a highly successful 29-year career as an electrical engineer and industry leader.
She has been a significant player in developing a number of innovative procedures with an emphasis on efficiency in the production industry, "but the rate at which innovation occurs astounds me," she says. "The tools available today with simulation, modeling and rapid prototyping allow iterations through multiple scenarios. If you must fail, fail fast and learn from it. This will continue to enable advancement of unique solutions."
But perhaps the major differentiator of new engineers today and into the future is data analytics. "Being able to determine what data can be collected and analyzed creates big opportunities," she says. "This is an invaluable skill whether the end use is a simulation model result, factory efficiency improvement, safety enhancement, production cost targets, or retaining more customers."
Her Building Blocks
Her older brother Dwight's Gonzaga engineering experience, coupled with small class sizes, made GU Brayton's pick for her schooling. When she arrived, she was surprised to see people smiling and saying "Hello," even though they didn't know her. "I remember thinking, 'Are people really this friendly or is this because it is freshman orientation?' Turns out it is an integral part of the Gonzaga culture," she says.
She found Gonzaga partnerships with industry professionals, a fellowship to pursue her master's degree, and the Computer Integrated Manufacturing lab gave her a headstart on grads from other schools.
She offers this advice to future engineers: Learn to communicate effectively with others, including those who are not engineers, persevere through challenging times, and be a good person – listen first, talk later.
"Good engineers do things right. Great engineers know how to figure out what the right things to do are, and then they do them right."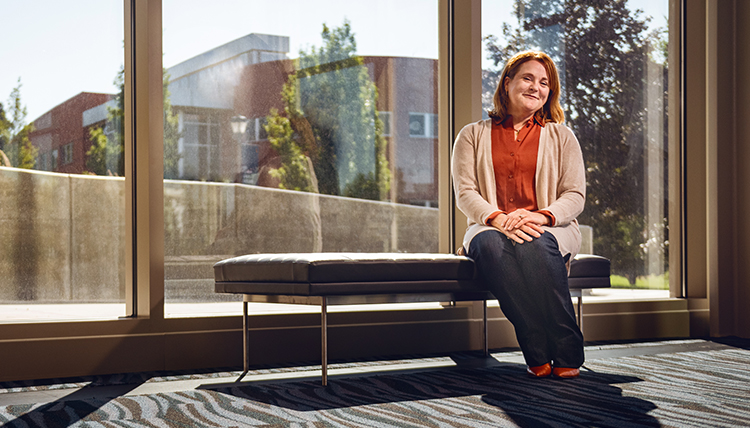 A Pioneer in the Industry
Brayton was one of few women in the School of Engineering at GU in the mid-80s. She has maintained a very close group of friends from her class (all men), and has been a catalyst for other women to not be afraid.
"Twenty years ago, participants in our 'Bring your kid to work day' would have been primarily boys. Today the ratio is 50/50 for children visiting," Brayton says.
Her daughter, Bridget, is now an engineering student at Gonzaga. "There is an increase in the number of women in the engineering field and in positions of leadership and influence. While we've made great progress, women are still underrepresented. The more women are visible and influential the greater opportunity for others to see that a technical career is a viable option," Brayton says. "I looked for thought/skill diversity in the teams that I engaged with. Having more women pursue a technical field creates a larger pool of people to draw from."
19th & Counting is Gonzaga's recognition of the 19th Amendment's centennial. See stories and be part of continued work toward equality for all. gonzaga.edu/womenvote
Much of Brayton's work focused on keeping manufacturing technologies and capabilities in the United States, and it allowed her to help "solve problems as part of a larger ecosystem," she says. As just one example, Brayton and her team kept manufacturing of digital X-ray microelectronic components in the U.S. by systematically applying LEAN manufacturing principles, she says. "The benefits were maintaining company revenue, continuing employment of highly skilled production associates, and ensuring stability of supply of critical components at a cost-effective price."
In addition, she had the pleasure of mentoring many engineers, both male and female, throughout her career. She says, "The ability to share lessons from my own set of experiences to enable other people's continued growth and success is very rewarding."
The new Integrated Science & Engineering facility will advance studies for tomorrow's students.