Meet Heather James, new Associate Dean of Scholarly Resources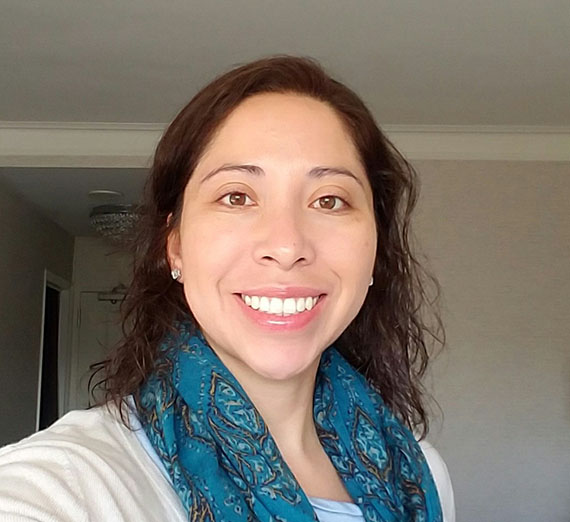 ---
Heather James joined Foley Library in September of 2020, as Associate Dean of Scholarly Resources.

How did you start working in the library world?
The short answer is that my spouse said, "why don't you look at libraries?" when we were coming out of Peace Corps, and when I did I realized academic libraries were perfectly practical and practically perfect for me in every way. The long answer is that my aunt had suggested libraries to me when I was in High School as a potential career, but when I spoke with her friend – a public librarian – all the sitting at computers and needing to learn code languages sounded terrible. Instead I thought I would be a veterinarian… By the time I came out of my M.F.A. program years later, I knew that I loved teaching but the road to a tenure track faculty position looked insurmountable. My husband and I went into Peace Corps together, and a person in our cohort was a librarian at Auraria Library at UC Denver. I thought nothing of it at the time, but apparently during some conversations with this new friend my husband heard about what academic librarianship entailed and thought it would fit me well. When we came out of PC I immediately applied for the M.S.I.S. program at SUNY Albany and started volunteering at the public library while adjunct teaching at the community college. It's all been married together ever since…

Favorite thing about being a librarian/working in libraries?
What I love about being a librarian is the constant learning and development. Whether I'm working with a class of undergrads learning about the threshold concepts of research strategies or working with a group of data librarians learning about the best practices in making data sets FAIR, it all feels exhilarating and purposeful. It's the equity of opportunity to learn in any subject that libraries provide that really inspires me.

One thing you wish people knew about librarians/libraries?
We are specialized, disciplinary experts in a field that is constantly developing.

What's one thing that you learned about Foley that surprised you?
The library, broadly speaking, is holding a lot of responsibility and providing a lot of service to the campus this is hugely wide ranging and significant for the campus, like the Crosby Museum, Sponsored Research, EITAC, and campus assessment tools!

What's one thing you wish the students knew about Foley?
I don't know the answer to this yet. Unfortunately, this is one of the negative impacts of the situation in 2020, and I haven't been able to get to know the student population of GU other than through emails and events. It's also hard to get to know the student relationship to the library from an administrator and collections seat, so that's something that I'll be working to develop in my future here.

What drew you to want to work for Gonzaga?
Coming from Marquette University, I am familiar with the Jesuit pedagogy and ideology and it fits well with my own personal guiding principles. I'm deeply committed to social justice, and when I interviewed with Foley Library I got a feeling that the commitments of the mission statement are internalized and valued here significantly. This seems like a place where I can really dig in, work hard, and partner in making a contribution.

Where are you from?
I grew up in various locations around "Chicagoland," with most of my extended family living in a suburb named Blue Island, IL. Prior to getting here though I lived in Blacksburg, VA; Schenectady, NY; Morris, MN; San Diego, CA; Seattle, WA; and most recently Milwaukee, WI so I've been able to get to know many areas of the country.

If from out of Spokane, what do you like so far?
Dramatic Landscapes! The mountains, the evergreen forests, the jutting rock faces, the river and lakes – they are really spectacular. I particularly like that the forests here have Katsura trees that smell like cinnamon! And coffee sampling – so many roasters to try!

Favorite book/series/author?
How to choose?! Where The Wild Things Are (picture book), The Westing Game (youth), A Separate Peace (YA), Kitchen (short novel), Simone Muench (poet), Wolf Hall (series)

Pets?
Colossus – Rhodesian Ridgeback, 114 lbs, 10 yrs old this May. He likes it here too. He sits on the deck and surveys the yard all day when it's warm.

Hobbies?
Reading, Hiking, Yoga, Spa Treatments

Favorite food? Prefer coffee or tea?
Tie between tacos and Buffalo Chicken anything!
Both! I drink copious amounts of both coffee and tea in all varieties and with all levels or lack of caffeine. Just love beverages.