Annmarie Caño to Lead College of Arts and Sciences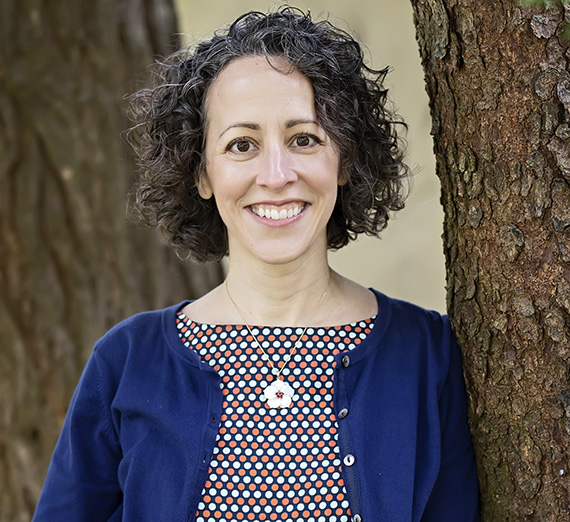 ---
SPOKANE, Wash. — Annmarie Caño, Ph.D., associate provost for faculty development and success and professor of psychology at Wayne State University in Detroit, has been named dean of the Gonzaga University College of Arts and Sciences, the University's largest school, effective July 1, 2020.

Gonzaga Provost and Senior Vice President Deena J. González, Ph.D., said Caño's hiring received the unanimous support of the search committee following a national search. Caño will succeed Matthew Bahr, Ph.D., associate professor of sociology and criminology and associate dean, who this year has been serving as interim dean.

"In Dr. Caño, the College of Arts and Sciences will have a leader who can shape the future of Catholic higher education by virtue of interdisciplinary experiences traversing the social sciences, the sciences, and the humanities," Provost González said, noting Caño's experiences as a clinical psychologist inspired her to help lead and organize faculty affairs at Wayne State University this past year. Previously, she was associate dean of the Graduate School.

"Student advising and curriculum assessment were important when she served as associate chair of her department. Her leadership development and certifications are strong and include the well-known HERS (Higher Education Resource Services) Summer Leadership Institute and the Diversity Scholars Network at the University of Michigan," Provost González said. "From podcasts on leadership development, EmpowerED to Lead, to her two-year discernment in Ignatian spirituality, Dr. Caño's scholarship demonstrates a breadth of topical interests, from pain and associated behaviors, including coping, to op-ed pieces on academic life, including academic role modeling."
Wayne State Provost Keith Whitfield, Ph.D., described Caño as an "incredible leader" with many talents who will be missed. "She has helped to change the faculty culture at Wayne State for the better. I am professionally and personally indebted to her for her work here," he said.

As a Latina and first-generation college student, Caño earned her master's and doctoral degrees in psychology from Stony Brook University and her bachelor's degree in psychology from Princeton University. She is also an alumna of the American Psychological Association Leadership Institute for Women in Psychology.

Caño said she looks forward to joining the Gonzaga community with her family in July.

"I am thrilled to be selected to shepherd the College of Arts and Sciences to meet the opportunities awaiting us and to collaborate with President McCulloh, Provost González, the deans of the schools, and others on this work," Caño said. "From the minute I stepped foot on campus, I saw how special this place is; the practice of 'cura personalis' is applied not only to students but extends to faculty, staff, alumni, and the wider community. And everyone pays it forward. The faculty, staff, and students of the College of Arts and Sciences are making outstanding contributions to their scholarly and creative communities, to University life in their teaching and service, and to city of Spokane, state of Washington, and the global community."

Caño began her career at Wayne State as a lecturer in 1998 before rejoining the faculty as an assistant professor in 2001. For the past 20 years, her scholarly research has focused on emotion regulation, empathy, and intimacy processes in couples facing health problems.

Caño has more than 70 publications and has served as the principal investigator on four grants from the National Institutes of Health. In recognition of her research contributions, she was elected in 2016 as a Fellow of the American Psychological Association in Divisions 38 (Society for Health Psychology) and 43 (Society for Couple and Family Psychology).

Among her awards and accomplishments, Caño received: the Outstanding Graduate Mentor Award, Wayne State University (WSU), 2013; College of Liberal Arts and Sciences Teaching Award (WSU), 2013; Outstanding Contributions to Health Psychology Award, Division 38, APA, 2006; College of Science Teaching Award, WSU, 2004; World College Award, Eastern Michigan University, 2001; President's Exceptional Service Award (clinical psychology faculty), WSU, 1998.
The College of Arts and Sciences
The College of Arts and Sciences, the University's oldest school, delivers courses in the University Core curriculum, the center of Gonzaga's Catholic, Jesuit and humanistic education. With more than 260 full-time faculty in 21 departments, the College enrolls approximately 2,100 students and offers 35 undergraduate majors and 40 minors along with two master's programs. Undergraduate degree offerings span the arts, humanities, and the natural and social sciences. Since 2016, two new centers and a faculty-driven initiative have been created within the College, underscoring Gonzaga's dedication to interdisciplinary teaching, research, and collaboration: the Center for Undergraduate Research & Creative Inquiry, the Center for Public Humanities, and the Digital Humanities Initiative.

For more information or to arrange an interview, please contact Peter Tormey (509) 313-6132 or tormey@gonzaga.edu.