Gonzaga University School of Law reports largest incoming class since 2011, most diverse class ever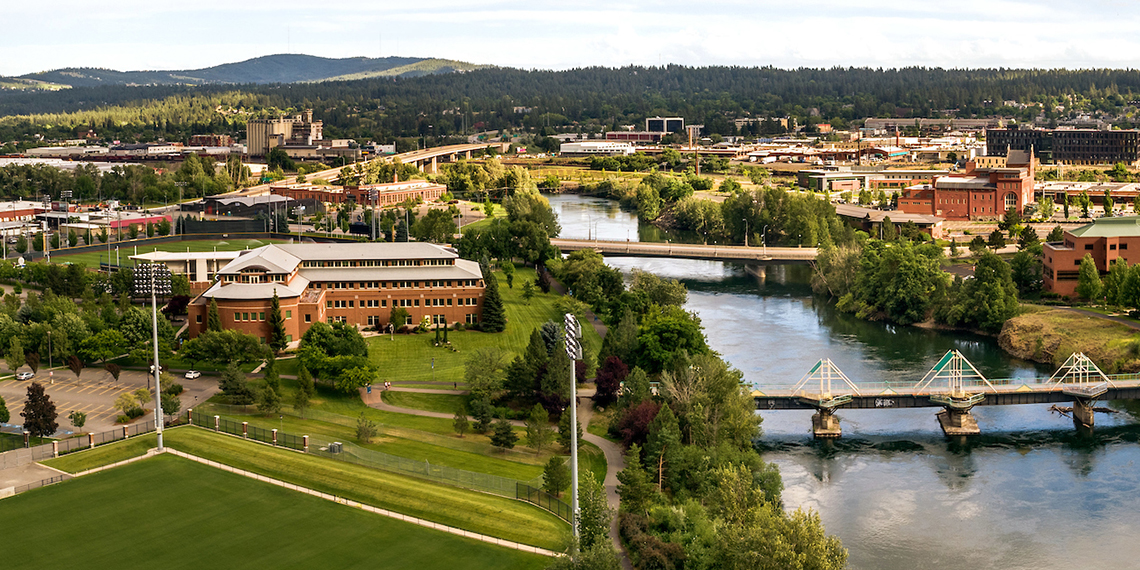 Gonzaga University School of Law welcomed 152 members to its class of 2023 onto campus this fall, making it the school's largest class since 2011 and the most diverse class in the school's history, with 27 percent of the class self-identifying as members of historically underrepresented racial/ethnic groups.
Jacob H. Rooksby, dean of the School of Law, said that he believes the numbers reflect the institution's desire to create a learning environment that is, "excellent, inclusive, and enriched by diversity." He notes that the work to support the recruitment and retention of diverse students, faculty, and staff alike continues to be critical.
"We want to ensure that the Law School lives up to its Catholic, Jesuit, and humanistic mission by supporting all students," Rooksby said. "This requires constant engagement and creative collaboration with our community, our remarkable alumni, and our strong University leadership."
The American Bar Association reports that the number of individuals from underrepresented backgrounds serving in the legal profession remains low around the country. Women comprise just over a third of the workforce in major law firms, and racially and ethnically diverse attorneys, as well as LGBTQ+ attorneys, are even fewer in number.
Rooksby cites scholarship support, inclusive programming, employment experiences, and mentorship as core components to increasing the opportunity for students from all backgrounds to be successful in law school and in their chosen career.
"We see our recruitment efforts as only one piece of a much larger puzzle in our endeavor to ensure student success. The opportunities and support that students receive once they arrive at Gonzaga are paramount to their ability to have a successful legal career, put their passions into practice, and impact the lives of others with their work," Rooksby said.
"The dedicated efforts of the Office of the Dean and other senior leaders at Gonzaga Law School to recruit students and to sustain the highest quality programs, internships, and clinical experiences speak to Gonzaga University's larger goal of graduating students who serve the common good," said Deena J. González, provost and senior vice president for Gonzaga University. "Through their education, our graduates advance civic participation for those who have been invisible or underserved."
Applications for next year's entering class are already up 60 percent over last year. Interest is high, particularly in the Law School's innovative Executive J.D. Program, which allows students to earn a law degree with a focus on business and leadership skills in two years instead of three. Information about Gonzaga Law School can be found online at gonzaga.edu/law
Diversity & Inclusion
Academics
School of Law
Juris Doctor