They Give and Serve Because of Those Who Never Could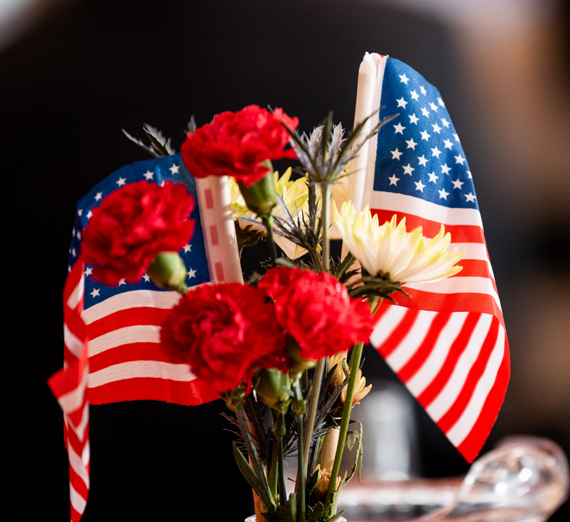 ---
Romeo Quiamzon ('67) is remembered by his classmates as somebody everyone on Gonzaga's campus wanted be like or be friends with. He was a Gonzaga Student Body Association Junior Senator, played Ralph in the 1964 production of "Kiss Me, Kate," and excelled on Gonzaga's soccer and wrestling teams. He was the escort of the Queen of the Military Ball at the Fairchild Officers' Club, where he was named "Little Colonel" (pictured below). In 1967, Quiamzon was among the winners of the Distinguished Military Student Awards in Gonzaga's Reserve Officer Training Corps (ROTC). Later that same year, he died while performing ROTC maneuvers in the Spokane River at the Bowl and Pitcher. The Gonzaga Bulletin reported the day after Romeo's funeral:
Services were held yesterday for Romeo Quiamzon, senior ROTC cadet, who drowned last Saturday during maneuvers. Major Thomas A. McLoughlin of the ROTC detriment is heading an investigation of the incident. Quiamzon was swimming the swift-flowing Spokane river with a rope to be stretched across for a bridge to he used by the others on the maneuver. The river crossing procedure had been practiced by the volunteer group May 6 on the little Spokane river. The method for crossing was to start from a position upstream from the point where the bridge was to be strung. By starting upstream and swimming across, Quiamzon would be carried diagonally downstream to the point where the bridge was to be anchored. According to Captain Charles W. Oorder. ROTC instructor and officer in charge of the exercise, the procedure is to keep the rope slack and anchored until the swimmer is on the other shore, up to this time it is fed to the swimmer parallel to his place in the river. As Oorder was feeding the rope into the water, Quiamzon was suddenly yanked by the current, pulling Oorder into the water. Oorder yelled for help but had to release the rope as he was pulled under water and into the swifter current. Quiamzon floated downstream his head still above water, as one cadet observed, "He seemed to be just floating downstream, not struggling at all." He continued floating, disappearing from sight around a bend.
Fellow Gonzaga ROTC cadet and current Gonzaga Associate Professor of Business, Donald Hackney ('69), remembers Quiamzon and his passing.
"He was top of the food chain in the ROTC," Hackney recalls. "I can close my eyes and see his casket at St. Al's with his cap and photo on it. He was ready to be commissioned."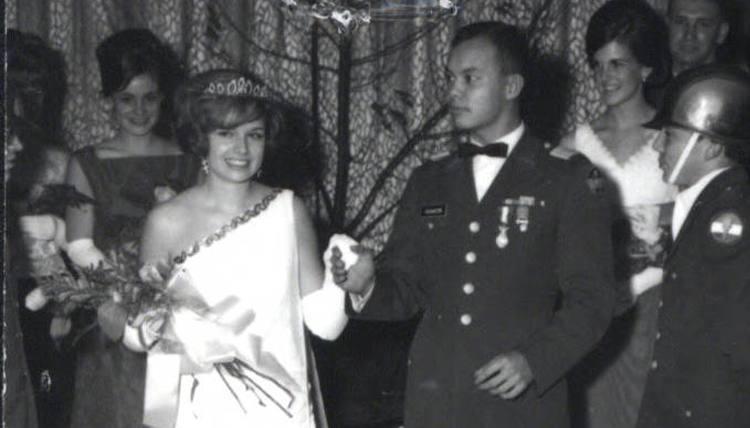 The 1966-1967 academic year was especially hard on the Gonzaga student body, as Quiamzon was not the only Zag to lose his life—Jerrard Cote ('67) (below right) and Robert Mangold ('67) (below left) were also killed that year in automobile accidents. The three men were memorialized with a scholarship established by their classmates. Because Romeo and Robert were ROTC cadets and all three men were remarkable athletes, the Cote-Mangold-Quiamzon Scholarship provides financial assistance to Zags in ROTC and student-athletes. Some years later, Don Hackney took a look at the scholarship, which hadn't seen much growth since its establishment, and was struck.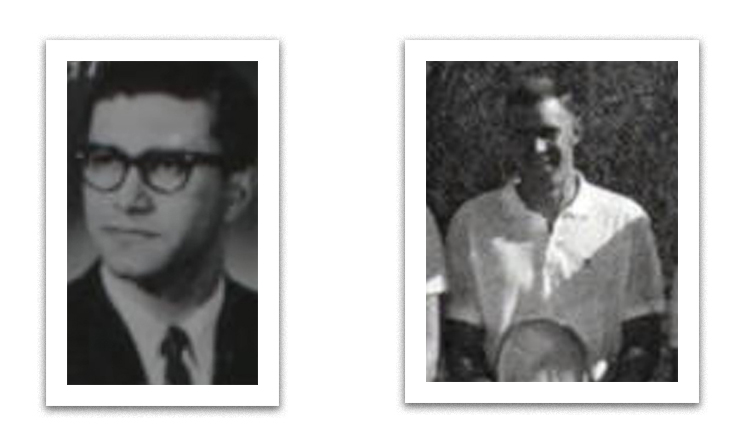 "I looked at it with a pathos that you might think about an unattended grave," Hackney said. "They were young and full of life. They were Gonzaga people and their lives were taken—that's profoundly sad. I've experienced life. I've experienced Jesuit education and what it's supposed to be about and it's a good thing. I've had things the good book says you get on this side of the grass—married, three kids, seven grandkids and probably more to come. Those guys didn't."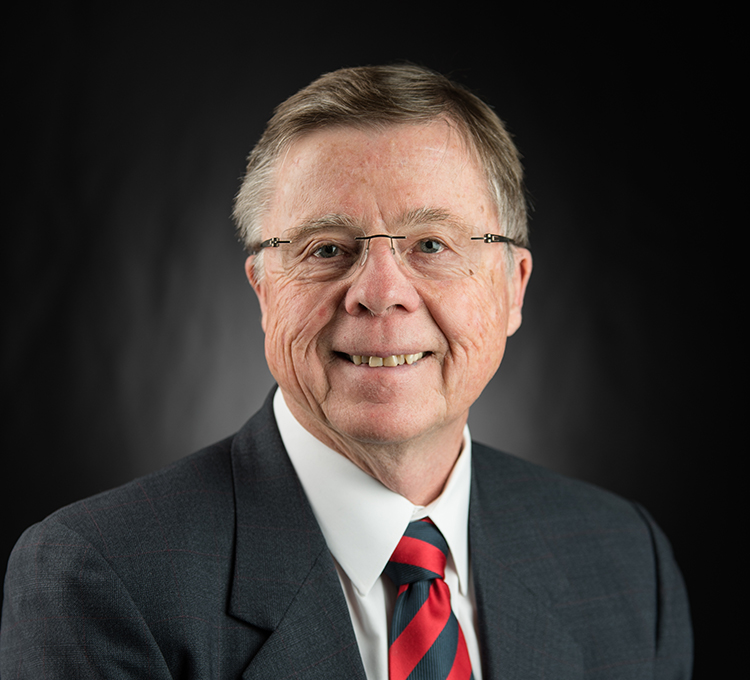 From that moment forward, Hackney (pictured above) showed up to support the scholarship. He regularly donated and even reached out to members of the class of 1967 to encourage their support. Through his generosity and care, Hackney has helped this scholarship in memory of Jerrard, Robert, and Romeo extend their legacy of athletic excellence and military service. To date, nearly 50 students have benefitted from the scholarship.
From 2005 to 2007, the recipient of the Cote-Mangold-Quiamzon Scholarship was George Gonzalez ('07), a first-generation American and college student. Gonzalez' parents didn't have any college education, so when his high school in Yakima required him to apply to colleges as a graduation requirement, he was unsure about his path.
"I enjoyed high school and did well," Gonzalez recalled. "I was on the math team, top of my class, ASB president, homecoming king—but I didn't know what the next step was going to be."
Gonzalez visited a military recruiter in Yakima who asked him if he'd ever thought about becoming an officer. He explained how Gonzalez could join an ROTC program at a college and train so that after graduating, he could enter the military as an officer. Intrigued, Gonzalez joined the recruiter on a trip to Spokane for his medical evaluation. While in town, the two visited Gonzaga.
"We drove up in front of College Hall and I thought, 'Wow, what a beautiful campus!'" Gonzalez recalled.
He was later admitted to Gonzaga with a three-and-a-half-year full-ride scholarship through ROTC. He was on his way. But his dreams were nearly cut short by a medical issue in his sophomore year that resulted in the loss of his scholarship.
"I was in dire straits," said Gonzalez. "I just didn't have the financial resources to continue without the ROTC Scholarship."
That's when the Cote-Mangold-Quiamzon Scholarship stepped in to help Gonzalez finish his degree and officer training.
"I remember seeing the banners on campus about 'educating the people the world needs most,'" Gonzalez said, "and because this scholarship allowed me to stay at Gonzaga, I feel it was a critical part of my development. I learned how important it is to be a cognizant individual who's always thinking about more than just yourself— to remember that you're part of something bigger."
During his time at Gonzaga, Gonzalez gave back through several programs in the Center for Community Engagement (known then as CCASL), including April's Angels and Campus Kids. Upon his graduation, he immediately gave back to scholarships to support other Zags.
"I was fortunate," he recalled, "because 2008 was a hard year for a lot of people; I had employment and a next step because of the military and I was so proud to be a Gonzaga alum. I appreciated the opportunities afforded to me—I came from humble beginnings without advantages and wanted to give back."
At the same time, the war in Iraq was intensifying, and the medical condition that initially affected his scholarship was excused. His ROTC scholarship had been reinstated for his final year-and-a-half of studies. Gonzalez then deployed to the Middle East. He served in the U.S. Army until his honorable discharge in 2012, when he was ready to come home and establish roots.
Once again, Gonzalez was unsure of his path forward—but because of his Gonzaga experience made possible by the Cote-Mangold-Quiamzon scholarship, he knew whichever way he went, it'd be in the direction of helping others. He attended a hiring event for veterans in Seattle, where the lines to see Boeing, Amazon, and Microsoft were long and full of hopeful candidates. The booth for Seattle Goodwill Industries caught Gonzalez' eye.
"They said, 'we help individuals who have barriers in their lives get economic opportunities like jobs and education,' and I immediately thought that it aligned perfectly with what I'd done in the military and what I'd learned from Gonzaga—to give back and think about more than just yourself."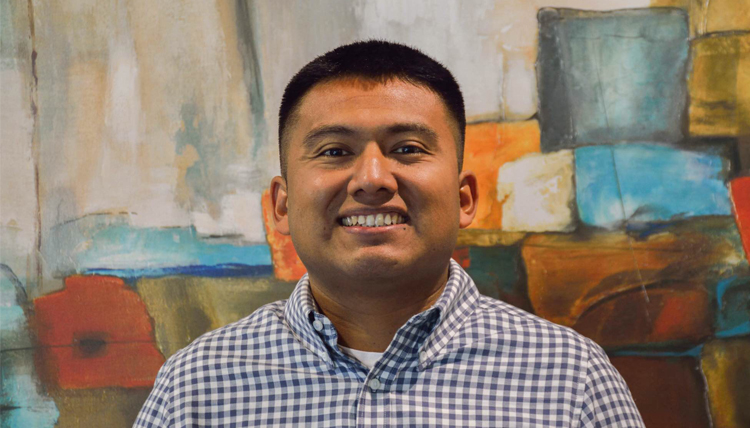 Gonzalez (pictured above) went on to work for Goodwill Industries for seven years in various leadership roles, and now works for Nintendo. In total, he served for over four years in the Army and two additional years in the Army National Guard. His service, life, and generosity have carried forward the legacy of Romeo Quiamzon, Jerrard Cote and Robert Mangold.
"It is an honor to serve my country and give back," said Gonzalez.
Gonzaga University is truly grateful for the service and generosity of George Gonzalez, Donald Hackney, and all who show up in service of others.