New U.S. News Survey Ranks Gonzaga in Top 20% among National Universities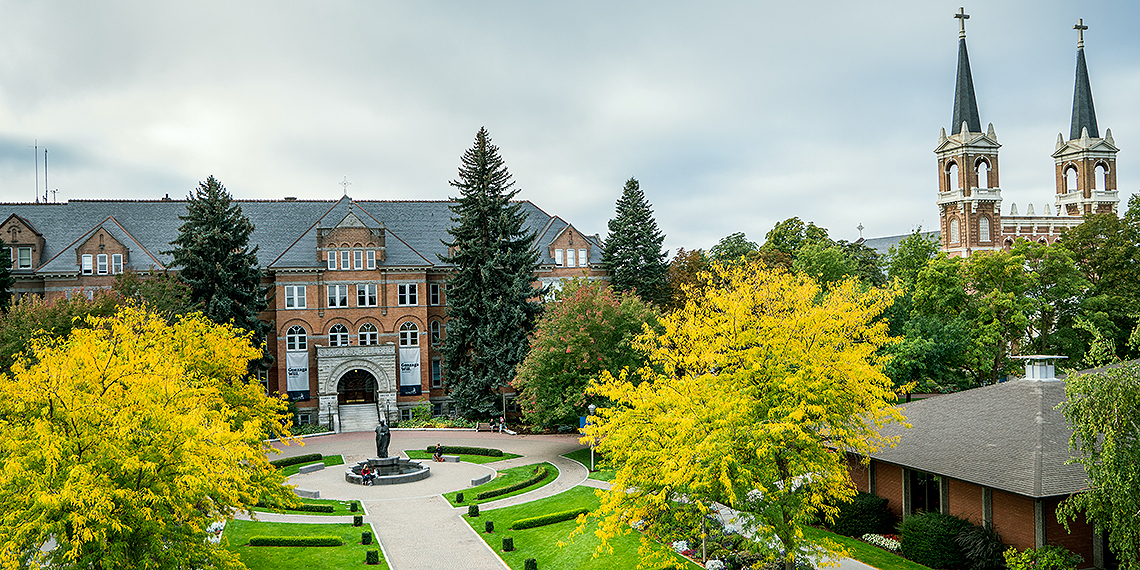 Top 50 for Graduation and Retention; Top 5% for Best Undergraduate
Teaching; Engineering, Undergraduate Business among Nation's Best
SPOKANE, Wash. — The 2020 U.S. News and World Report annual rankings released today rank Gonzaga University in the "National University" category for the first time. This category is comprised of 399 National Universities (211 public, 180 private and eight for-profit) across the country ranging from Ivy League schools to major research institutions.
Under the new classification, Gonzaga is ranked in the top 20% — 79th (tied) in the nation — and is in the top 5% for best undergraduate teaching, at 17th (tie). The publication defines National Universities as schools that offer a full range of undergraduate majors, plus master's and doctoral programs, and emphasize faculty research.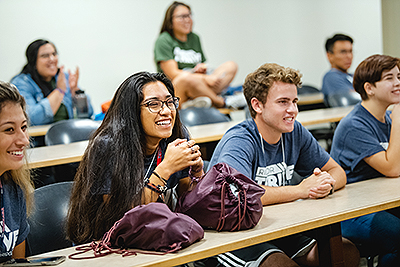 Among its new peer group, Gonzaga is recognized in several U.S. News specialty rankings, including the top 12% for best colleges for veterans (No. 48, tie). Gonzaga's School of Engineering and Applied Science is ranked in the top 10% as the 21st best engineering program nationwide (among the 210 non-doctorate engineering schools), while Gonzaga's undergraduate business program is ranked in the top 23% as the 112th best (tie) among the 504 programs accredited by the Association to Advance Collegiate Schools of Business.
With an average first-year retention rate of 94% and a graduation rate of 86%, U.S. News ranks Gonzaga's graduation and retention in the top 12% of national universities at 48th.
Gonzaga's overall ranking is based on methodology involving multiple indicators, including: outcomes (35%; includes graduation and retention rates, and social mobility); faculty resources (20%); expert opinion (20%); financial resources (10%); student excellence (10%); and alumni giving (5%). The graduation rate indicates the average proportion of a graduating class earning a degree in six years or less. First-year retention indicates the average proportion of first-year students who entered the school in the fall and returned the following fall.
Gonzaga's U.S. News category change results from the Carnegie Classification of Institutions of Higher Education reclassifying Gonzaga from a "Master's University" to a new category, "Doctoral/Professional University," in consideration of the number of doctoral programs now offered at Gonzaga and doctoral degrees conferred annually. Read more about the change.
Gonzaga offers a diverse spectrum of undergraduate degrees and master's programs in addition to five doctoral-level degrees: a Ph.D. in Leadership Studies from the School of Leadership Studies, as well as four professional doctorates, including Juris Doctor from the School of Law; Doctor of Educational Leadership from the School of Education; Doctor of Nursing Practice and Doctor of Nurse Anesthesia Practice, both from the School of Nursing and Human Physiology.
"These rankings are reflective of a long-term, university-wide commitment to excellence, and I am proud of our community for the accomplishments represented by them," Gonzaga President Thayne McCulloh said. "Gonzaga's national reputation as an excellent university continues to grow, even as our fundamental mission as a comprehensive Catholic, Jesuit, and humanistic university dedicated to educating individuals to become leaders in service to society remains unwavering. Our vision is to continue to have even greater impact through our commitment to sponsoring excellent academic programs, supporting the incredible work of our faculty, and in cultivating the capacities for critical thought, lifelong learning, spiritual growth, ethical discernment, goodness, and imagination within our students."
Gonzaga's focus on the support and intellectual development of the individual student is evidenced by its 11-to-1 student-to-faculty ratio (fall 2018). Only 1% of Gonzaga's classes include more than 50 students and 37% of Gonzaga's classes include fewer than 20 students (fall 2018).
The rankings are available online www.usnews.com/colleges and will be in the print edition of the "Best Colleges 2020" guidebook.
To learn more about Gonzaga University and the University's national rankings, visit www.gonzaga.edu/national.
Academics
School of Leadership Studies
School of Health Sciences
School of Business Administration
School of Education
School of Engineering & Applied Sciences
College of Arts & Sciences
Academic Vice President
Undergraduate Admissions
University Advancement
News Center