Kiplinger's Ranks Gonzaga 21st Best Value among Private Universities Nationwide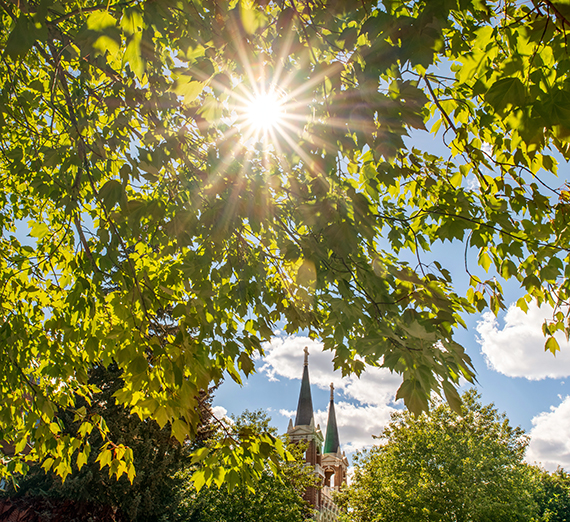 ---
No. 62 Best Value among All Universities
(Public and Private) Nationwide
SPOKANE, Wash. — Kiplinger's Personal Finance magazine ranks Gonzaga University the 21st best value among private universities in the nation for 2019. In addition, Kiplinger's ranks Gonzaga the 62nd best value among all colleges and universities (public and private) nationwide.
In the West/Southwest region, Gonzaga is the No. 4 best value among private universities and the No. 9 best value among all universities (public and private). The complete rankings, released today, are available online.
The new rankings reflect an analysis of objective measurements of academic quality alongside affordability in an effort to help students and their parents better understand value. This year, Kiplinger expanded the rankings from 300 colleges to 400.
"We start with a universe of nearly 1,200 schools, then trim the list based on measures of academic quality, cost and financial aid data," said Kaitlin Pitsker, associate editor.
Academic quality measures include SAT or ACT scores, admission and retention rates, student-faculty ratios, and graduation rates. Academic quality carries more weight in the rankings than costs.
Introduced in 1998, the rankings now combine public schools, private universities and private liberal arts colleges into a single, comprehensive list of 400 schools. Kiplinger also ranks the best values in each category.

The complete rankings will appear in print in the September 2019 issue of Kiplinger's Personal Finance, on newsstands Aug. 13.

MEDIA CONTACT: For additional information contact Jacob Streiter at Jacob@rosengrouppr.com or (646) 695-7047.