A Poem to Lady Liberty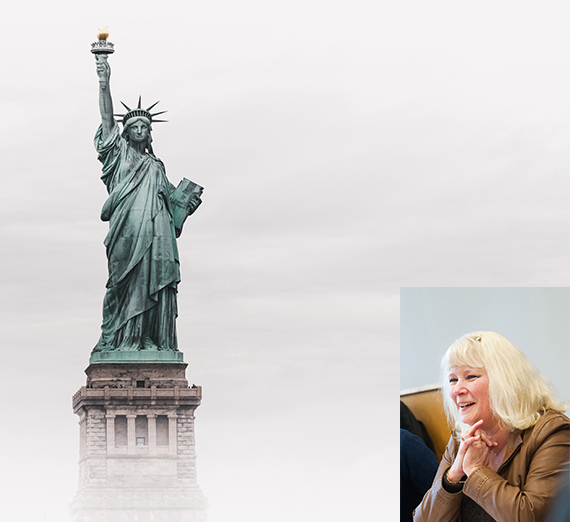 ---
To my shores, I beckon you, for Liberty's my name.
Protest not without fair hope, I teach to walk, those lame.

Some silenced by a mighty blow, as tyrants run amuck,
Eyes once blinded by their sight, in safety, I do tuck.

Freedom speaks from rooftops high, suppression rings down low.
Lofty efforts mesmerize, the truth, make sure we stow.

For in the end, the battle fought brings evil to its knees.
I gaze beyond these shores of home; peace often sails rough seas.
by Georgie Ann Weatherby, Ph.D.
Gonzaga University Criminologist & Sociologist
In Honor of the Women of America, Symbolized by the Majestic Resolve of the Statue of Liberty, Liberty Island, New York
May 7, 2019