Interdisciplinary Collaboration: The Way of the Future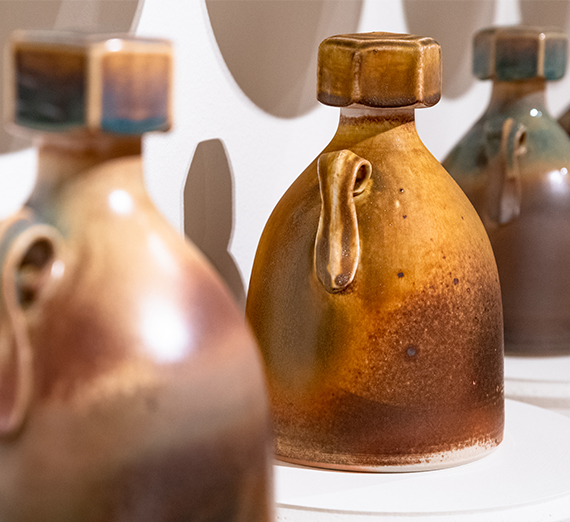 ---
Trevor Flynn ('19) is an enterprising young man. From Homer, Alaska, where fishing is the state's No. 1 industry, Flynn developed an algorithm to monitor and control fishing boat traffic on the Alaskan seas. He put that knowledge to work at Gonzaga as an engineering student.
Flynn and teammates Nicholas Hopwood and Tyler Willis created the computing technology and real-time data analytics software to significantly improve the efficiency of any metropolitan traffic grid. The new software pulls sensory data from across an entire city grid to determine optimized timing for light patterns at intersections. The hardware replaces outdated controllers at each intersection and, used with the software, can make real-time decisions to improve traffic flow.
The engineering students worked closely with students from the School of Business Administration and its New Venture Lab to create a business plan, identify customer segments and channels for marketing the product, develop a cost structure and outline an investor pitch focused on cities as potential customers.
This is just one example of a growing trend at Gonzaga toward interdisciplinary collaboration. In today's world, societal, justice, economic, environmental, business and philosophical challenges are often so complex that it is difficult to fully understand them from a single viewpoint. And employers are seeking employees with multiple perspectives to leverage synergies and find the best answers to these broad issues.
Gonzaga has embraced such interdisciplinary partnership for some time. Here are just a few more examples of ongoing efforts.
Students from engineering and biology this year collaborated to investigate the performance of activated carbon made from spent coffee grounds in removing lead from drinking water. In an experiment to see if they could repurpose the spent grounds, engineering students created the activated carbon bio-absorbent capable of removing 90% of the lead in various water samples, and the biology students conducted the water testing. This clean water might make for a great cup o' Joe someday.
Speaking of coffee, another group of New Venture Lab students worked last year with others from Gonzaga's Center for Community Engagement and the Northeast Community Center to create a coffee shop there for employees and visitors, and to provide job training for neighborhood youth. Meanwhile, down the hall in the Jepson Center, a group of students worked with the Arc of Spokane to create a feasibility study for a coffee stand staffed by Arc clients in City Hall.
In an effort to widen environmental science students' scope of where to look for environmental activists, assistant professor of art Laura Truitt shared the work of 20 artists and their environment-related activity – a painter who partnered with scientists to collect mine tailings to use as pigment, an artist who created an online database to collect climate information, a photographer who records environmental damage.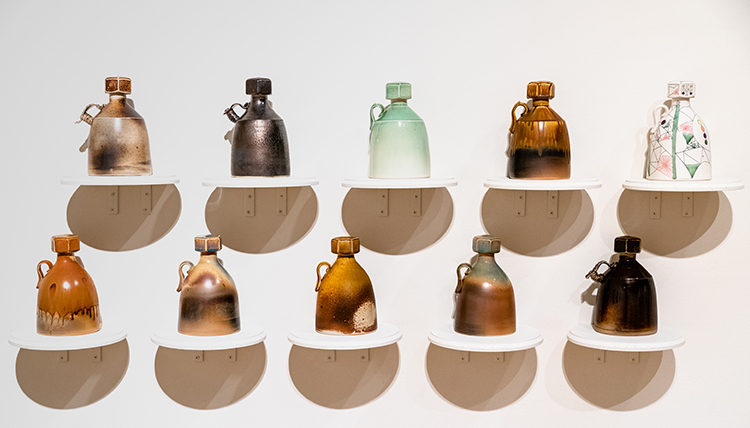 Truitt and associate art professor Mat Rude helped chemistry students understand how chemistry plays a role in art materials and studio practice, and how artists use chemistry in their own work, like Rude's cast porcelain shown above.
The Schools of Law and Business are creating a wine-focused certificate program to address legal and business aspects of the wine industry, which is so big in this corner of the country and elsewhere.
Professors in Leadership Studies are partnering with colleagues in the Master of Arts in Theology and Leadership program, as well as in the Master of Nursing Leadership in Healthcare.
"Core and evidence-based principles of Organizational Leadership at Gonzaga align well with professional skills, capacities and dispositions of mission and faith-based organizations," says Anastasia Wendlinder, graduate program director in Religious Studies.
Just recently, the nursing leadership master's degree expanded its leadership course requirements shared with Leadership Studies "to tap into the excellent resources and courses that were already being offered," says nursing instructor Jennifer Garrity. "(Organizational Leadership Chair) Adrian Popa and his team have been very supportive."
Elsewhere, the Art and Integrated Media departments have collaborated in the creation of a cross-discipline visual literacy minor program, initiated in 2018. For some time the Law and Business schools have worked together on combination law and M.B.A. and master's in accounting programs. This past year Gonzaga Law and the University of Washington School of Medicine created the Law-Med Lecture Series on topics of mutual interest, including the last one on opioid abuse, its impact on communities and what is being done to fight this epidemic.
No doubt, there are more great opportunities on the horizon.