The Lincoln LGBTQ+ Resource Center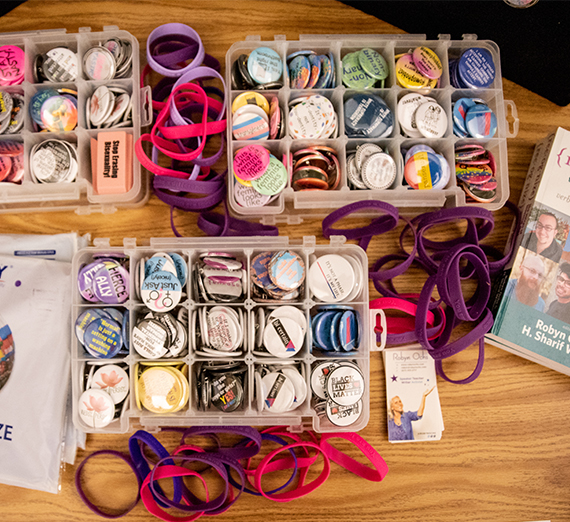 ---
Gonzaga University founded the Lincoln LGBTQ+ Resource Center, originally named the GLBT Resource center, in the fall of 2004. Gonzaga was the first Jesuit university to establish a LGBTQ+ office, motivated by the work of student activists and the University's desire to fulfill the fullest extent of the Jesuit mission, cura personalis. Initially funded by a grant from AmeriCorps, the grant sought to provide representation and support for underrepresented students at the time.
The AmeriCorps position was promoted to a full-time coordinator position in 2016, designated as program manager. This coincided with the renaming of the center as the Lincoln LGBTQ+ Resource Center, named after engineering alumnus, Joe Lincoln in 2015. Active LGBTQ+ and ally alumni have supported the center increasing financial and personal support since 2015. In 2018, the first annual Gonzaga LGBTQ+ Alumni Social was hosted.
In 2006, the Safe Space program was initiated by the center. Safe Space is a program focused on creating and sustaining environments that take into consideration the emotional, physical, and spiritual needs of LGBTQ+ individuals, especially in the classroom. This training initially certified faculty and staff in being allies for and with the LGBTQ+ family of Gonzaga, starting as a part of Resident Assistant and Assistance Residence Director training in 2008. By 2010, the program was expanded to include a student-specific Safe Space training.
The Lincoln LGBTQ+ Resource Center started in the basement of the UMEC house, primarily operated by graduate assistants and a sole part-time AmeriCorps position. Now, the center is located in a larger, more visible space on the second floor of the John J. Hemmingson building, room 213. This new location is more accessible and welcoming to our students, increasing the likelihood that LGBTQ+ students and their allies will feel comfortable accessing the center and its resources.
Besides a new location, the center is also able to manage multiple programs year-round, including the hosting of guest speakers, Out to Lunch with Allies, educational workshops, and much more. We will be hosting a 15th Anniversary Celebration on September 27, 2019. We look forward to many more years of amazing programs, impactful education, and supporting students in their identity development!