SEAS Alum Joe Lincoln Shares How to Engineer a Successful Career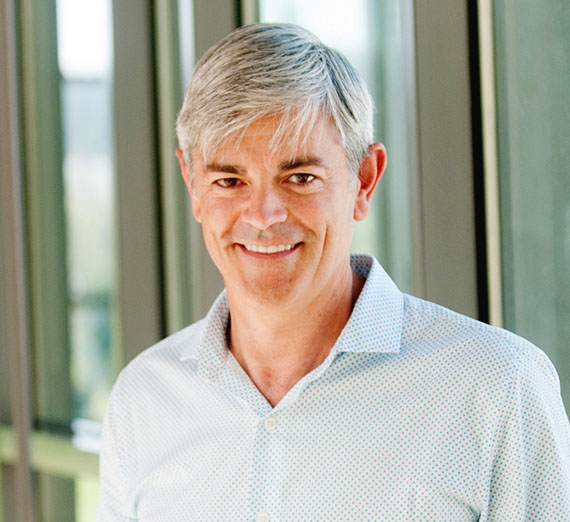 ---
When students graduate from the School of Engineering and Applied Science they take with them much more than just a degree and ability to obtain a good job. As is the case with GU alumnus Joe Lincoln, they gain a mindset and ability to thrive anywhere and make learning a life-long adventure.
Lincoln graduated from Gonzaga with a B.S. in Electrical Engineering in 1988. He went on to co-found e5 Solutions Group -- now Serrala -- which uses the SAP Treasury technology to help companies maximize their return on financial investments, reduce risk, streamline critical finance operations, and improve corporate performance.
Lincoln says he believes Gonzaga's strong balance between technical and liberal arts enables him to walk the line among non-technical and tech people, covering the business spectrum. His company is based on this balance. "We work with clients to translate business requirements into technical solutions," he said. "I have been able to teach my employees these valuable skills that I learned during my years at GU."
Obtaining a good job following graduation is on the mind of most Gonzaga students. Lincoln believes the education he received at GU allowed him to do this, but more importantly taught him to appreciate different perspectives, learn, adapt, and master, ultimately opening immense opportunities. "I have been told, and I preach the same thing now, that engineering degrees can be used in many different career fields because you are taught to learn," he shared. "Employers like this because it takes less time to train engineers." His hope is that students realize an engineering degree doesn't just have one technical career path, but rather opens up opportunities to a wide range of career alternatives."
In February 2016, Lincoln participated in the SEAS Ed and Bunny Renouard Distinguished Lecture Series. He hopes students who heard his lecture saw that the ability to approach a problem with flexible, varying perspectives leads to better solutions. "Thinking outside the box and realizing you can learn something new, even after 30 years, are both significant ideas to keep in mind," he said.
Lincoln also serves on the Engineering/Applied Science Executive Council (EASEC). "I joined the council because I hope to offer a unique perspective to a traditional engineering education," he said. The world is a much different place than when he graduated 30 years ago, and he seeks to use his experiences to help shape future curriculum.