A Review: The Premiere of "A New Season"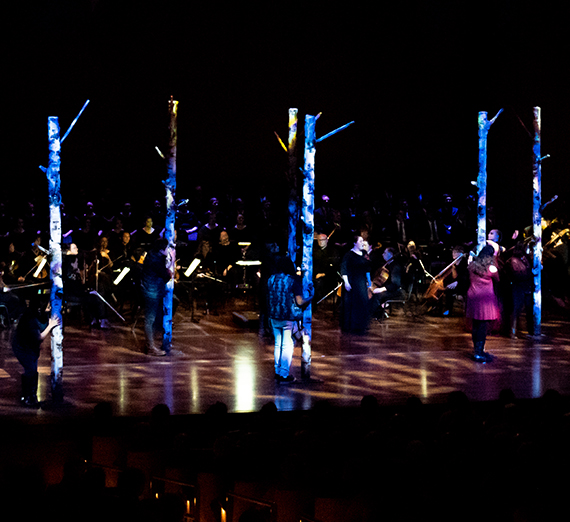 ---
Suzanne Ostersmith's plan came together in perfect harmony.
"A New Season," which she directed, showcased the vocal, orchestral, dance and acting qualities of Gonzaga students, faculty and friends like no other single performance has, creating a premiere befitting of the University's new Myrtle Woldson Performing Arts Center.
Last semester, I watched with a handful of others in the Magnuson Theatre as Ostersmith enthusiastically explained what this show would be. While dancers practiced their steps in yoga pants and t-shirts and mimicked actions with invisible props, Ostersmith played the score of Alec Roth's "A Time to Dance" on a portable CD player, pausing it occasionally to indicate when actors would interject with poetry.
I watched with interest as her technical manager, Courtney Smith, and the costume designer, Leslie Stamoolis, drew sketches and furiously took notes. What on earth could these individuals be seeing in their heads, I wondered.
Further, what did Ostersmith have running through her mind's eye ... and how would she move it from that sacred space of dreams into reality on a stage that did not yet even exist?
I walked away that night with just a glimpse. Months later, mere weeks before opening night, I visited with Ostersmith and her colleagues, Tim Westerhaus and Kathleen Jeffs, who collectively pontificated about the symbolism of "A New Season." It was about showcasing collaboration between the arts disciplines, but it highlighted the beauty of the Inland Northwest, pointed at the potential in Spokane as a community, and even included nods to the early life of benefactor Miss Myrtle Woldson.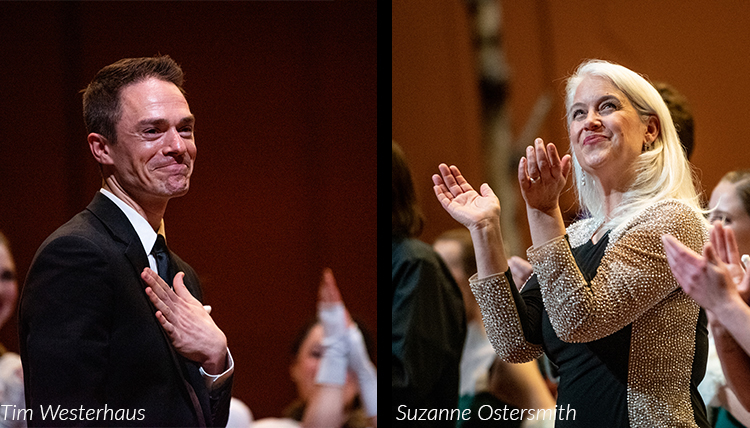 What happened on opening night was a moment for the books. Minimalist stagecraft – a small collection of birch tree trunks – allowed the dancers' costumes, which changed in color and style for each of the four seasons, to be the visual focus. Lighting effects, not just on the stage but above in the house ceiling, created respective moods for each shift in the weather. Stories told by dancers were elegant as butterflies and as playful as children in summer, and there was, of course, the theme of love in its various voices.
The actors, in modern spoken-word form, recited poetry by local authors, bringing to life the things we love and hate about fall, winter, spring and summer. Special guest Bethany Montgomery from Power 2 the Poetry added an element of strength — authority, actually — that resounded in the hall. Above them, pictures of local scenes floated magically on a ribbon that served as host to new projection technologies.
These assets alone were enough saturate the imagination and delight the attention of theatre-goers that night. But there was so much more.
I have seen Westerhaus direct before – I know the passion with which he engages both the music itself and the vocalists bringing to life the notes on a page. But "A New Season" was an exceptional showcase of his talents, as he conducted not only the choral ensemble but the orchestra as well. It isn't impossible for a director to lead two groups as one, but it isn't a given. Westerhaus simply mastered both.
The caliber of musicians and vocalists was unparalleled to any collegiate performance I have attended or performed in myself. Multiple times, I found myself leaning forward, looking intently at the vocal soloists: Surely they were not current students. I looked them up to be sure, interested in what they're studying, what they hope to do. Of the four, one is not majoring in music, and of those who are, one is a junior with another year to shine. Note the names Annie Stanger and Bridgette McCarthy (soprano), Jordan Martinez (alto), Nicholas Ferguson Fritschler (tenor), Andrew Kelley (baritone) and Mickey Zhang (bass): They will be on stages and recording labels, showing the world the talent that comes from a small private college in eastern Washington.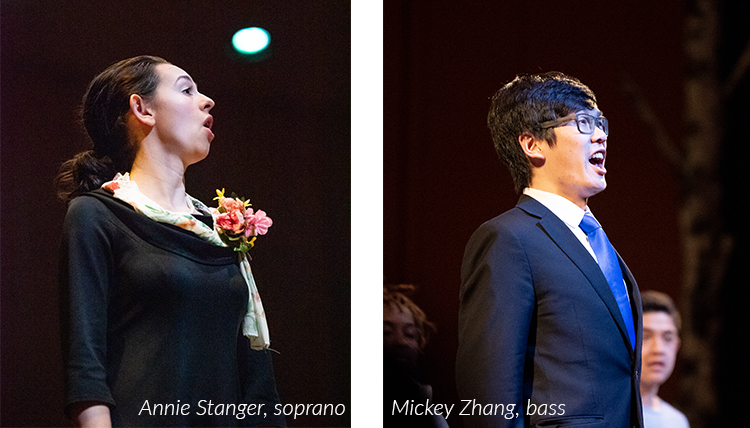 As epic as the performance was, and as impressive as the directors are, opening night was also a spectacle of the Performing Arts Center itself – rigged with the latest technologies, designed with a sense of intrigue, and polished with a seating arrangement that makes for the most intimate of community sensations. No doubt, the Myrtle Woldson Performing Arts Center will fast become a favorite venue in the Inland Northwest.
A hearty congratulations to Ostersmith for her divine ability to imagine, and the technical skill to parlay an intricate vision to other collaborators. It worked … perfectly.
Here's to the new curtain going up again and again on the talents fostered at Gonzaga University.
Kate Vanskike is editor of Gonzaga Magazine. Email her at editor@gonzaga.edu.