President's Message: Moving Forward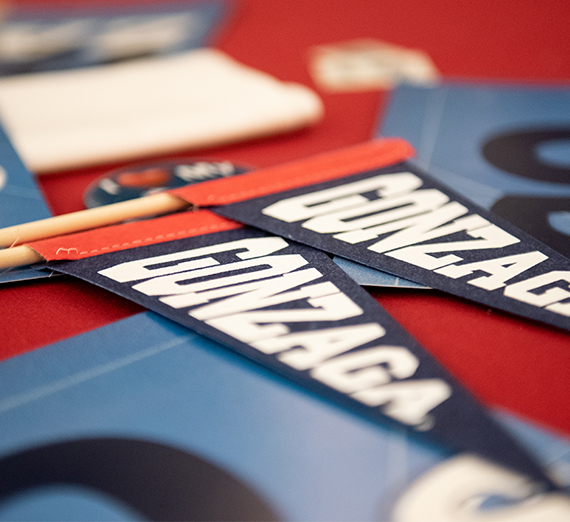 ---
As I write this message, our men's and women's basketball teams are marching forward in the madness that is NCAA tournament time. Gatherings of students, alumni and friends in Las Vegas, Salt
Lake City and Anaheim, these tournaments become impromptu reunions and opportunities to reconnect with one another, all capitalizing upon the success of our amazing student-athletes, their coaches, staff and the faculty who teach and work with them.
Following the reveling in athletic achievement, we will hold yet more celebrations here on campus as contractors hand over the keys to the new Myrtle Woldson Performing Arts Center – a place where musicians, actors and dancers will develop and showcase their talents, both individually and symbiotically. The incredible generosity of Miss Woldson has enabled us to parlay the amazing potential of her commercial properties on the Seattle waterfront into this facility, as well as development opportunities that promise strong endowment and student scholarship support well into the future. For this we will always be grateful.
Within our leadership team, there is great excitement in bringing to life a new administrative structure, including a provost model intended to bring academic programs and student development initiatives into closer alignment. I'm proud to welcome Dr. Deena González to this new post and am grateful for the wealth of knowledge and experience she brings. This summer we welcome four new academic deans who will bring expertise and new perspectives to the work of our colleagues in Education, Engineering and Applied Science, Leadership Studies, and Nursing and Human Physiology.
Another exciting announcement this year has involved word that U.S. News and World Report lists Gonzaga as No. 1 in Teaching (West Region) in its latest ranking of colleges and universities. We're surrounded by colleges and universities that do a great job educating students for the future, so what sets us apart? Undoubtedly our faculty members' focus on students, a high degree of personal interaction, and smaller class sizes create more impactful teaching and learning opportunities. As just one example, when our Career and Professional Development office developed a program to train professors how to be career mentors for students, 16 faculty members heeded the call in the first cohort alone, and more continue to join the cause. That's the kind of personal investment that makes our professors No. 1.
This has been a year with some significant challenges, too. From concerns about openness to diversity of thought and free speech to issues related to the sexual abuse crisis in the Catholic Church, we made national news headlines that caused feelings of frustration and anger among many in our community. As we wrestled to make decisions and provide information, we heard from hundreds of alumni and benefactors, and amid some very emotional conversations, what came through clearly was that Gonzaga matters deeply to you, that you care about our future and the continued success of this University. Your reactions were based in care and concern, and I am sincerely grateful for that.
Thank you for the many ways you show your support for Gonzaga and our students. As we move through Lent and this prayerful attentiveness to the will of God, I pray that you are blessed abundantly by the Holy Spirit.
Sincerely,
Thayne M. McCulloh, D.Phil
President