Dr. Morse Renouard Lecture Explores Building with Glass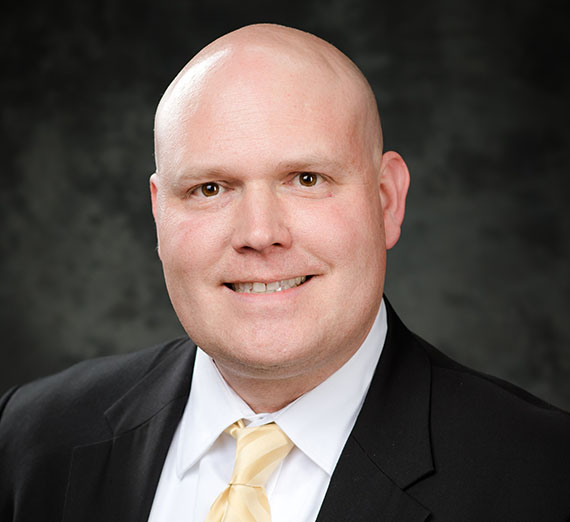 ---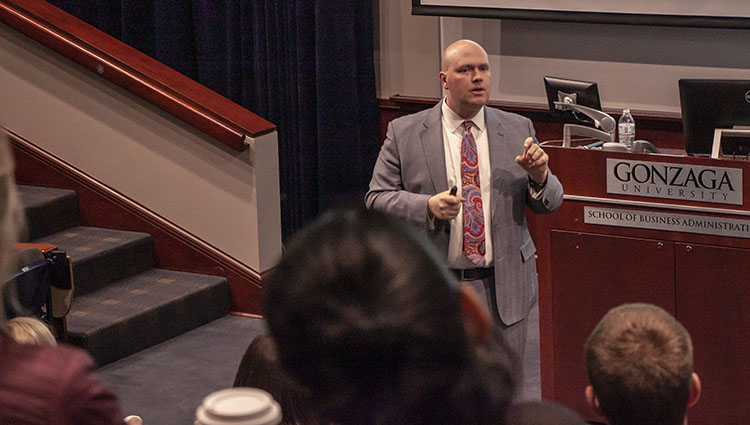 The Shard in London, Seattle's Glass Spheres, and a "Skyslide" outside a Los Angeles skyscraper are all examples of glass as a construction material. Dr. Stephen Morse of Michigan Tech University discussed the current methods engineers use to determine load resistance of glass in a Renouard Lecture given at Gonzaga on March 4.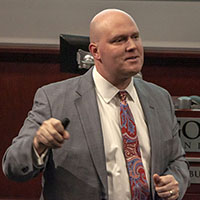 Dr. Morse researches strength reduction caused by ceramic frit on glass, numerical modeling of laminated glass interlayers, the strength of weathered window glass and structural use of glass.

For the past ten years Dr. Morse has served as a technical adviser on the ASTM subcommittee responsible for maintaining and updating the national US window glass standard, ASTM E1300. He contributed and authored key provisions to the E1300 standard including the addition of a generalized analytical procedure, expanded NFL charts and updated examples. Dr. Morse recently became the Convener of Work Group 2 of ISO TC 160/SC 2 Strength of Glass in Buildings and a member of the US Technical Advisory Group.

He pointed out some differences in the ways Europe addresses glass design vs. the United States, where a national glass design standard does not exist. Dr. Morse is working to inspire a new generation of engineers towards this growing industry.