Next Generation Medicine Lecture Features Christine Mac Donald on April 9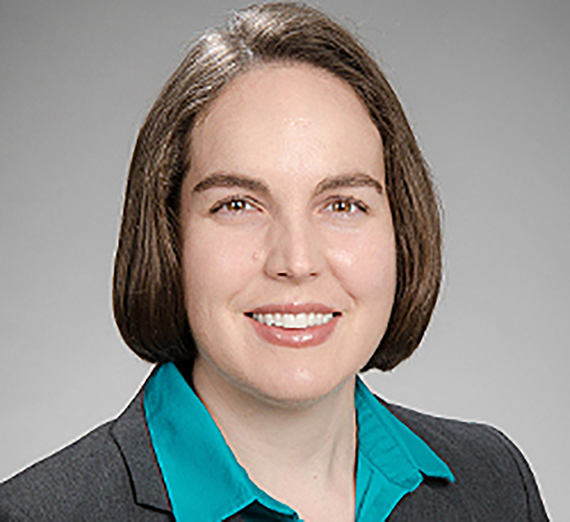 ---
'The Invisible Wounds of War' Explores Effects
of Traumatic Brain Injury on Mental Health
SPOKANE, Wash. — The Next Generation Medicine Lecture Series welcomes Christine Mac Donald, Ph.D., associate professor in UW's Department of Neurological Surgery, who will present, "The Invisible Wounds of War," a discussion of traumatic brain injury (TBI) and its effects on mental health. This free lecture will be held on Tuesday, April 9, at 6:30 p.m. in the Hemmingson Center Ballroom at Gonzaga University. Doors open at 6 p.m.

TBI is a complex injury with a broad spectrum of symptoms and disabilities, which impacts the patient, as well as friends and family. The increasing rate of suicide among military veterans, and high school, collegiate and professional athletes is a distressing and all-too-common topic in today's news.
Over the past decade, researchers have been focusing on the links between mental health, post-traumatic stress disorder (PTSD) and TBI — defined as a disruption in the normal function of the brain caused by an external force. Mac Donald will deliver the latest information and groundbreaking research from the University of Washington on this topic, including her own international research and experience.
Mac Donald, an expert in neuroimaging and traumatic brain injury, will focus on prediction, diagnosis and therapies, as well as the long-term outcomes for individuals who have experienced these injuries. Her current research efforts include evaluating concussions in the U.S. military, severe brain injury in adult civilians, brain injury in children, and the impact of brain injury on existing mental health conditions.
Mac Donald earned a doctorate in philosophy from Washington University in St. Louis. In addition to her role as associate professor, she is the first holder of the James and Gaye Pigott Sports Health & Safety Endowed Chair in the Department of Neurological Surgery, and serves as the research director of the Sports Health & Safety Institute at UW Medicine.
The Next Generation Lecture Series is presented by the UW School of Medicine — Gonzaga University Regional Health Partnership with the support of the following community partners: Providence, MultiCare, Spokane County Medical Society and Spokane Regional Health District.
This event is free and open to the public. Online registration is required.
For more information, please contact Kim Blakeley, krb13@uw.edu.


UW School of Medicine-Gonzaga University Regional Health Partnership
In 2016 the University of Washington School of Medicine and Gonzaga University formed a regional health partnership to continue, enhance and expand medical education and research in Spokane. The agreement makes Gonzaga a partner in the University of Washington's regional, community-based medical education program, WWAMI (an acronym for the states it serves: Washington [Seattle & Spokane], Wyoming, Alaska, Montana and Idaho), and set in motion plans to advance health-related research, entrepreneurship and interdisciplinary health sciences teaching in Spokane.

Visit www.gonzaga.edu/RegionalHealthPartnership for details.