Zag Love: Weddings from Winter '20 Magazine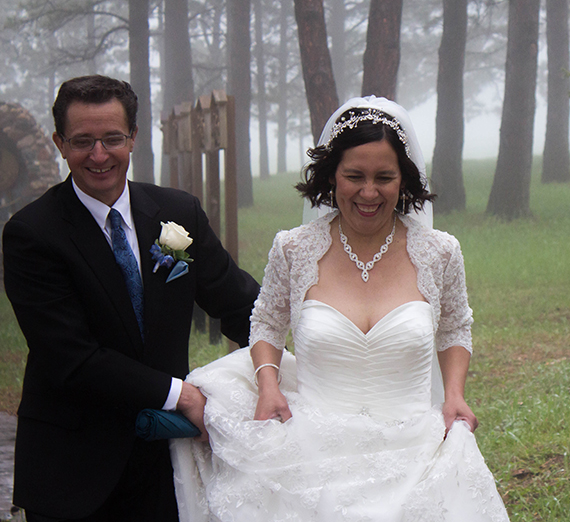 ---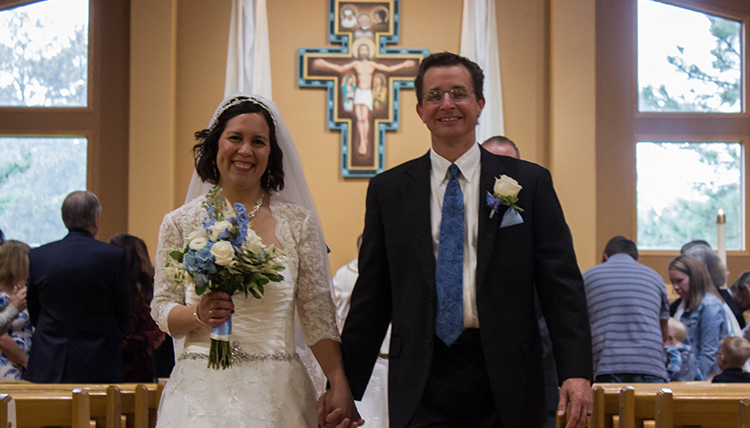 '06 BRENDA VELASCO married Jeff Mizenko in May 2019 at Our Lady of the Black Hills in S.D. Although Jeff did not graduate from GU, he enjoys watching the Zags play basketball.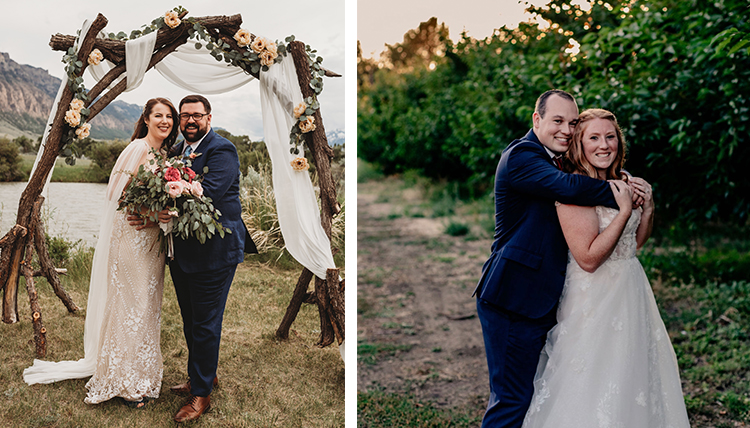 (Above left) '06 JULIE GARON and '08 ERIC CARLTON enjoyed a June wedding in a beautiful waterside ceremony. Read about Julie and Eric's serendipitous meeting and other surprises in this story here.
(Above right) '17, M.A. '18 TREY HARDY and '18 TYRA GRANEY married in Benton City, Wash. Most of their bridesmaids and groomsmen were also GU alumni.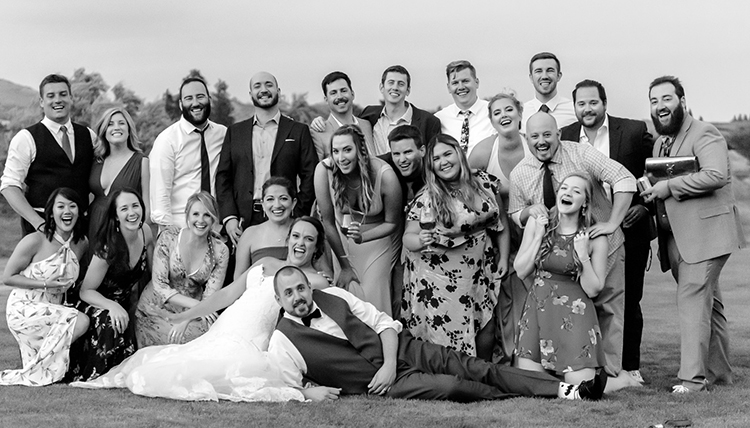 '11 DANIELLE BIENZ and Jeremiah Gunder, who met at the Watershed Country Music Festival, tied the knot and now live in Seattle. On weekends they look forward to spending time with their local Zags.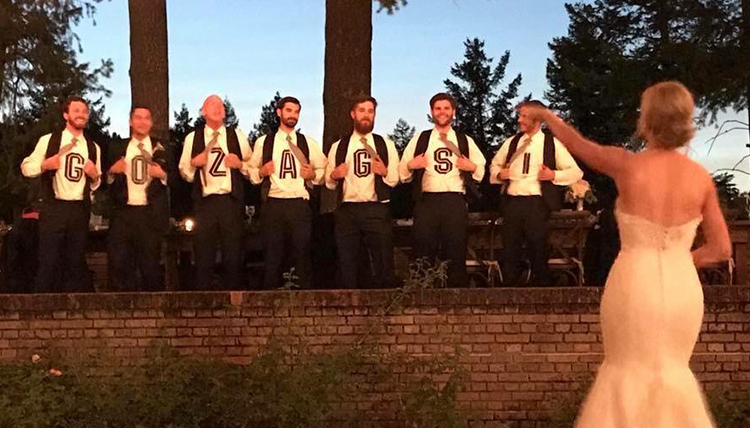 '11 MOLLY (GARRITY) and Hunter Adams wed at St. Aloysius Church with Father Bob Lyons, S.J. presiding. During the reception at Bozarth Mansion, the groomsmen – not Zags themselves – honored the bride with a special performance of the GU fight song.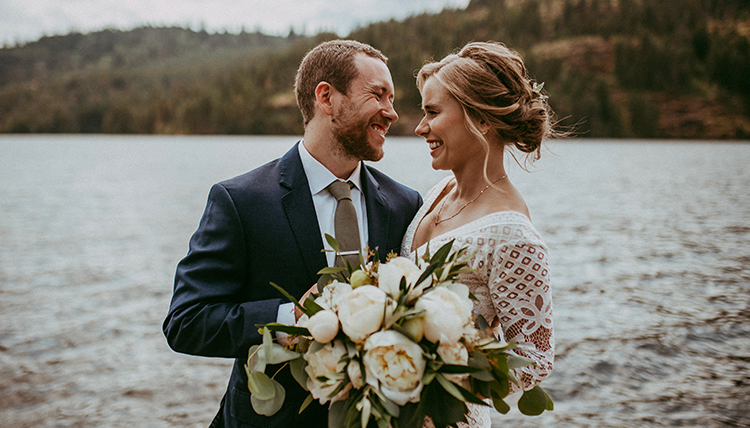 '13 AMELIA TIEDEMANN and Casey Ames met during their second weekend as students. Casey played on the men's soccer team from 2009 to 2013. Almost 10 years after their first meeting, the couple married in Rathdrum, Idaho, and reside in Amelia's hometown of Boise.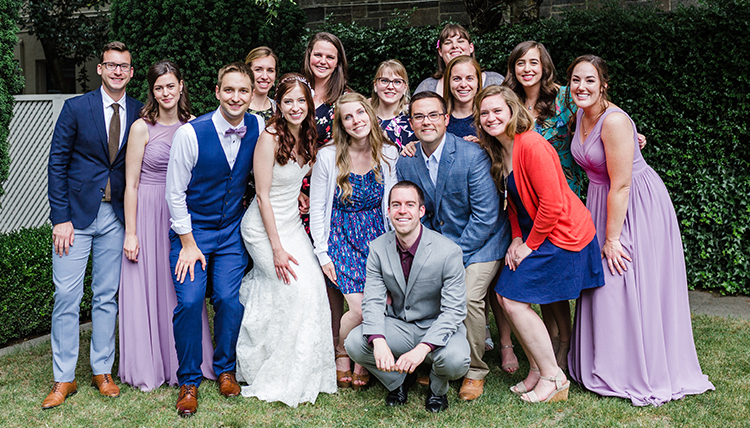 '13 KATIE DOBBS and Tony Alleven tied the knot in June in Seattle with 12 Zags in attendance.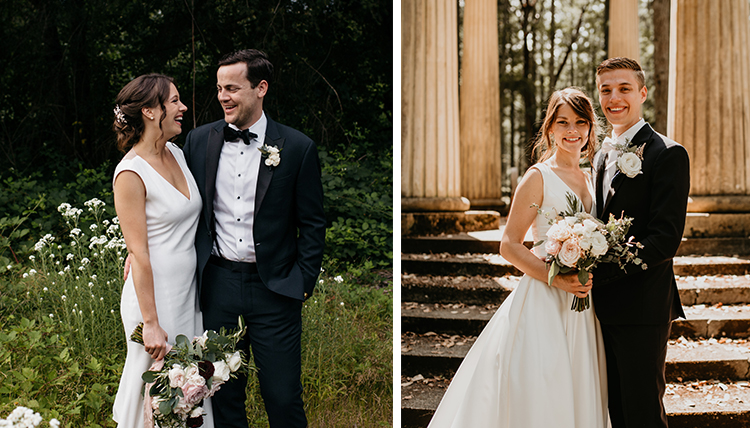 (Above left)'13 SEAN and '14 BRITTANY (IRWIN) GRIMDITCH married with eight other Zags present.
(Above right) '16 EMALISE LUZZO and Connor Mitchell married on Washington's San Juan Island in July. They met in College Hall on their first day of classes.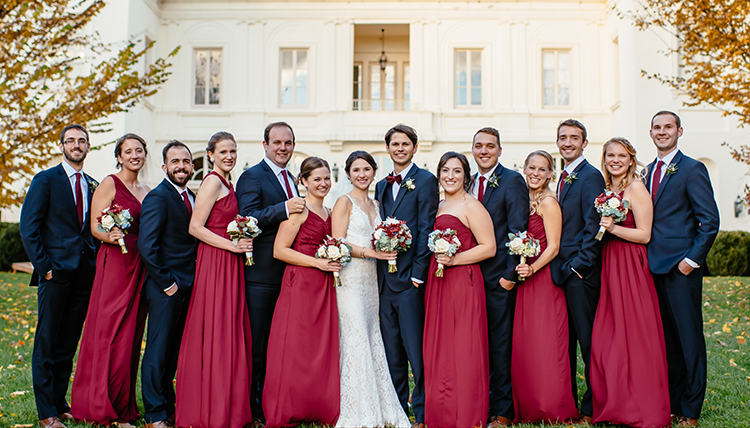 '14 KATIE KRIKAWA and Andrew Schafer, who met in the Crosby Student Center during their junior year, said "I do" in the company of 15 Zags.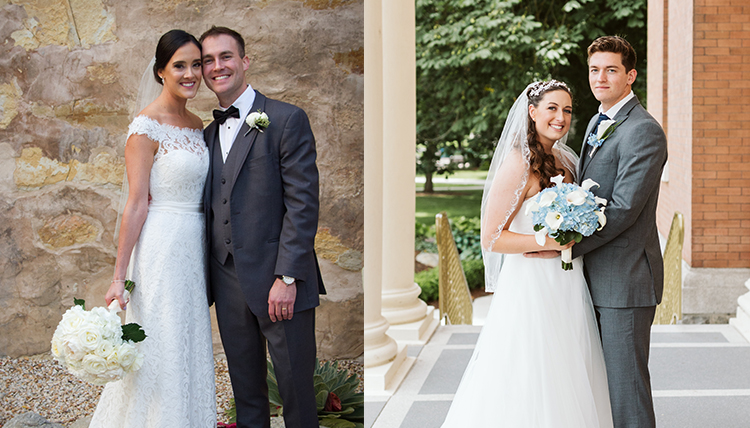 (Above left) '14 KELLY MCDERMOTT and '14 KYLE PROMES were pronounced husband and wife at the Carmel Mission in November 2018, surrounded by more Zags than they could count.
(Above right) '16 CHRISTIE TOMBARI and '17 ATTICUS PATTERSON said "I do" in a Jesuit-officiated ceremony.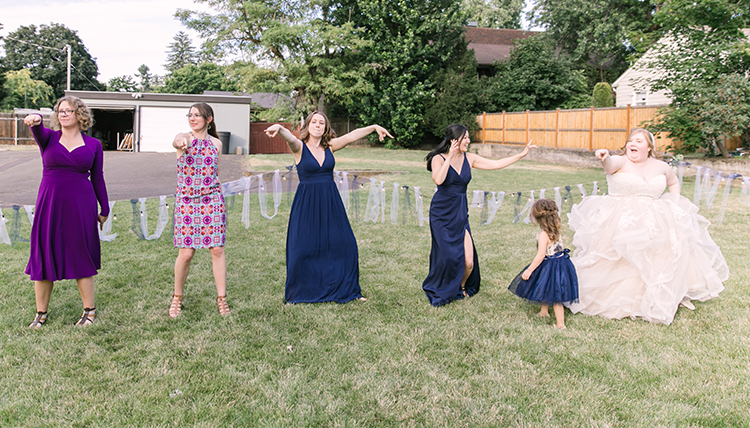 '17 MELISSA NELSEN married Scott Bettencourt with five Zags in attendance.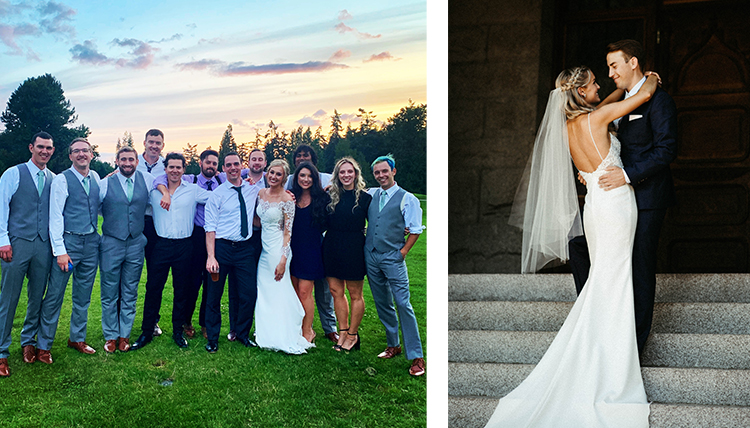 (Above left) '14 DANIELLE MOORHOUSE and '14
(Above right) '12 NICHOLAS PARQUE and '13 TARA TOGSTAD married in July, celebrating in true Zag fashion with their first look at College Hall and an afterparty at Jack & Dan's.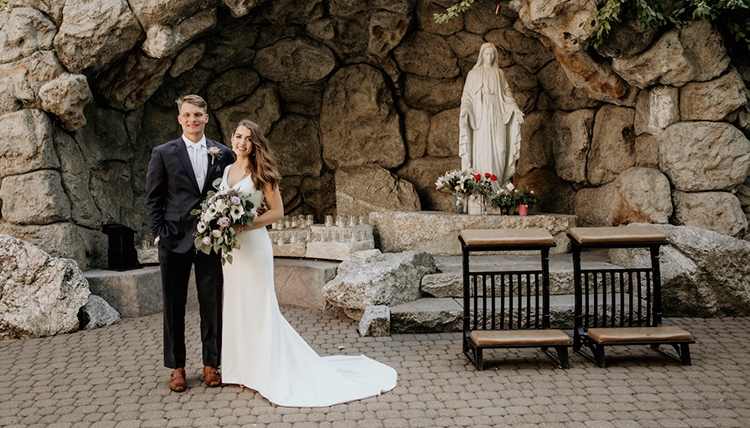 '16 ANDREW NEWMAN and '16 SHANNON (née McFAUL) said "I do" at St. Al's in July, the only place in the world they saw fit, as a couple of super Zags. A Gonzaga Prep graduate, Shannon got her Bachelors and Masters in taxation from GU as of 2017. Andrew is currently a 2L Thomas More Scholar at the School of Law, awarded for his pro bono work in Atlanta with the Jesuit Volunteer Corps before taking up a job with the Special Olympics in Seattle. They are very excited to begin their lives together back in Spokane.