Liz & Scott Morris Increase Opportunity for Humanities Research with Gift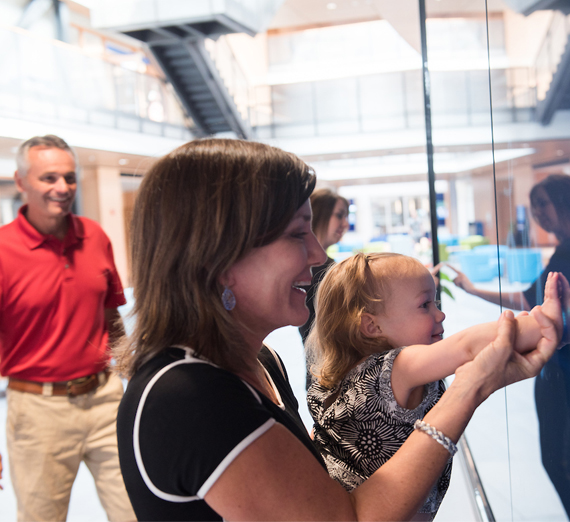 ---
Gonzaga University has been blessed to have a community of benefactors who believe so deeply in the work being done here that they offer support with generous gifts. This past summer, Liz ('80) and Scott Morris ('80 & '89) made a generous gift to the College of Arts and Sciences to sustain the Morris Undergraduate Research Fellowship as part of a larger total commitment to the University. Their gift celebrates the inspired work of Gonzaga's faculty, staff, students, alumni, and community, and reinforces the University's commitment to undergraduate research.
"Liz and I have been so inspired by what we've already seen the Morris Fellows accomplish," Scott Morris shared, "we are honored to further the program through this gift."
The Morris Undergraduate Research Fellowship was established in 2017 by a generous gift from Liz and Scott Morris to support undergraduate research in the humanities, fine arts, and social sciences with faculty mentors through the Center for Undergraduate Research and Creative Inquiry (CURCI). This fellowship is unique in that it is driven entirely by student interests. Previous Morris Fellowship award projects have included:
Mitch Davey ('17), Music Composition & Pre-Med: Dancing in Harmony: A Documentation of the Traditions and Practices of Choral Music in Zambia
Cole Fairbairn ('18), Political Science: A Christmas Classic: Bing, Berlin and the Story of "White Christmas"
Grace Muljade ('18), History & Sociology; Danielle Forrest ('18), Computer Science and Computational Thinking & Art: Walk Gonzaga
Annica Balentine ('18), Sociology: Sterilization Discourse in Medical Textbooks
Analee Scott ('18), Sociology: Investigating Multilingual Theory and Practice in Spokane Public Schools
Liz and Scott have enjoyed meeting each of the students doing research as Morris Fellows and feel a genuine connection to each one of them. They have repeatedly seen the research done by Morris Fellows spark an interest that carries forth into graduate study or alumni volunteer experiences.
"We are so grateful for the opportunity to help ignite these passions that take students into the next stage," said Liz.
Both of the Morrises are graduates of Gonzaga's College of Arts and Sciences, and believe strongly in the mission of the University.
"We realize that much of Gonzaga's success comes from its focus on whole person development," expressed Scott. Liz added, "There are so many benefits to a well-rounded liberal arts education. We hope that others who have been positively impacted by their experience will join us in establishing fellowships to increase opportunities for undergraduate research in the humanities at Gonzaga."
Liz and Scott found one another at Gonzaga, and consider the University a blessing that has truly given them their lives. As a Catholic family valuing the benefits of liberal arts education both for themselves and others, their 32 years of giving have been aimed at furthering the ideals of respecting individuals' dignity and a commitment to service for others. Because these principles have guided the Morris family throughout their lives, they have dedicated themselves to creating opportunities through higher education. Liz and Scott are both active in the community, serving on several philanthropic boards, including Gonzaga's Board of Trustees (and formerly, Regents) as well as the College's Advisory Board (Liz is the current Chair). Liz is a retired speech pathologist, and Scott recently retired from his position as President and CEO of Avista Corporation, but remains in his position as Board Chairman. Together, they have four children, two of whom are also graduates of Gonzaga University.
Looking forward, Liz and Scott have high hopes for the future of Gonzaga University. They are excited that it is now recognized as a national university and believe it will not be long before the true nature of this place is fully understood on a much broader level.
"I am sure that Gonzaga is on its way to being recognized as one of the top 50 best universities in the country," Scott said, "because we all know it is exactly that. It is such a special place."