Konner Sauve: Still Sharing Stories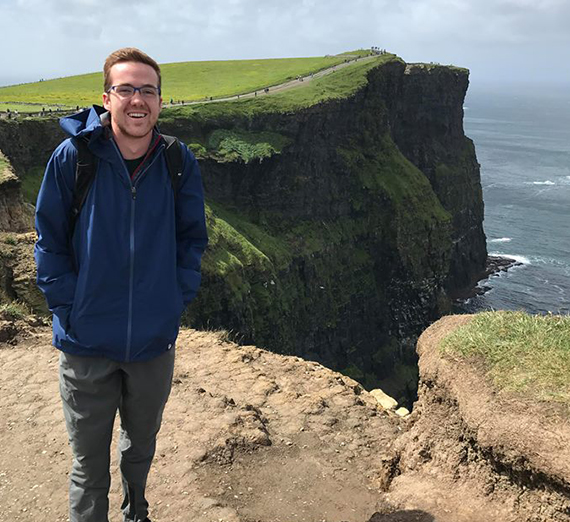 ---
By Madeline Hueske ('19)
It was around back-to-school time four years ago that Konner Sauve ('19) was struck with an idea. He was starting his senior year of high school, and quite aware of the typical struggles of high school students. In his final year, he wanted to celebrate the little things that made his classmates so special, and to do it anonymously, he created the Instagram account "TheBenevolentOne3."
He spent his senior year posting on the account, uploading kind notes and photos of every student in the classes of 2014, 2015 and 2016 at East Valley High School in Yakima, Wash. After a year of hallway speculations about The Benevolent One's identity, Sauve revealed the secret during his co-valedictorian speech at his graduation ceremony, sending the crowd into a frenzy. Local news outlets picked up the story and, in a wave of kind humanity, schools around the country created social media accounts with a similar goal of encouraging students.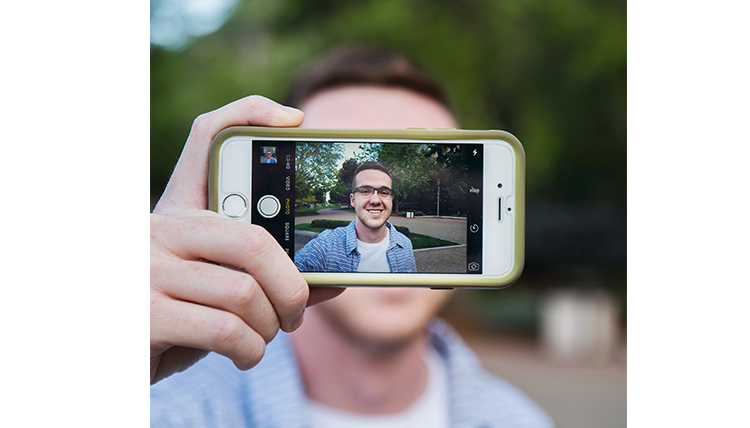 Then, Sauve picked everything up and moved to Spokane, where he started his freshman year in relative anonymity at Gonzaga. "I wanted to make friends naturally," says Sauve, now a senior. "I didn't really tell people about the account when I met them; some people didn't even find out about it until a year later."
As the only student from his graduating class at his high school at Gonzaga, Sauve says, "I was more open to learning people's stories and appreciating who they are by meeting them, not listening to rumors or speculations about them."
The impact of the Instagram account stayed with Sauve throughout his time at Gonzaga. He started his college career interested in pre-med, but after some tough courses, changed his major to English and Psychology. He believes these courses helped him understand social relationships and how to build healthy ones, leading him toward school counseling as a career option post-grad.
Sauve's impact on the community will leave a legacy after he graduates. He served on the Zagathon Executive Board in 2018 and is a co-leader of Story Slam, an event taking place throughout the year where students can share their stories and perspectives to an audience. Freshman year, Sauve shared the story of The Benevolent One, inspiring him to take a leadership role in the program. "I love seeing people come to the stage after a Story Slam to talk to the storytellers and connect with them. It validates both the audience and the storyteller, which is pretty powerful," he says.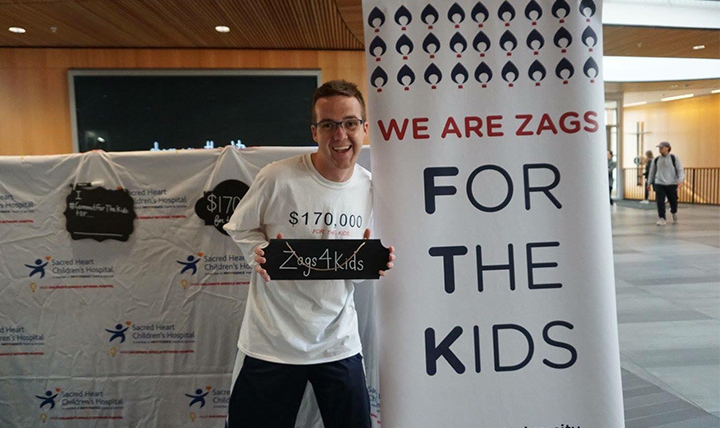 With just one year to go, Sauve isn't stressing about classes, grades or where he'll end up after graduation. "I'm trying to be more relaxed and to embrace the little moments," he says. "I want to be intentional about making time for my friends and people I don't know, because we're all growing together."
Read our first story about Konner Sauve here.