Marriage and the Mountains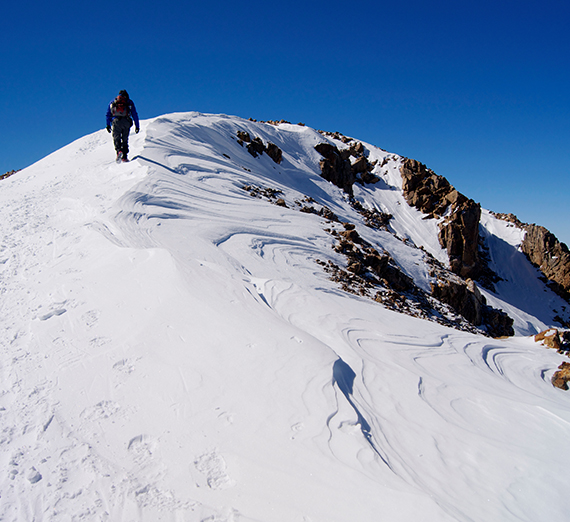 ---
By Madeline Hueske ('19)
Greg Onofrio has never been emotional about climbing mountains, but at 14,295 feet, on the top of Crestone Peak, he started to get a little mushy.
"That's not a good place to be emotional," he says, "because the summit wasn't much bigger than a tabletop."
But the feelings came anyway, because Crestone Peak was the 53rd and final Colorado "fourteener" that Onofrio and his wife, Carol, summited.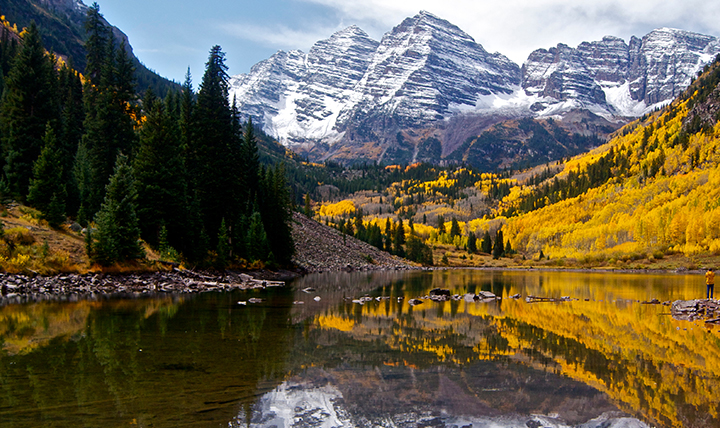 Colorado has more fourteeners, or peaks over 14,000 feet above sea level, than any other state in the country. Onofrio grew up in the Rocky Mountain state and began bagging peaks in his teens with his father. He and Carol climbed their first fourteener in 1984, a year before their wedding. It took two more decades for her to catch the mountaineering bug again, and for the couple to share the goal of climb the rest of the peaks together.
After 33 years of marriage and 20 years of mountaineering, the fourteeners became a strong bond between Greg and Carol. "Climbing motivated us to stay fit, it kept us stay away from stress and it helped us focus on being with each other and with God's creation," says Onofrio. Through the early days of their marriage, raising children and a move to Spokane, the couple continued to tackle peaks.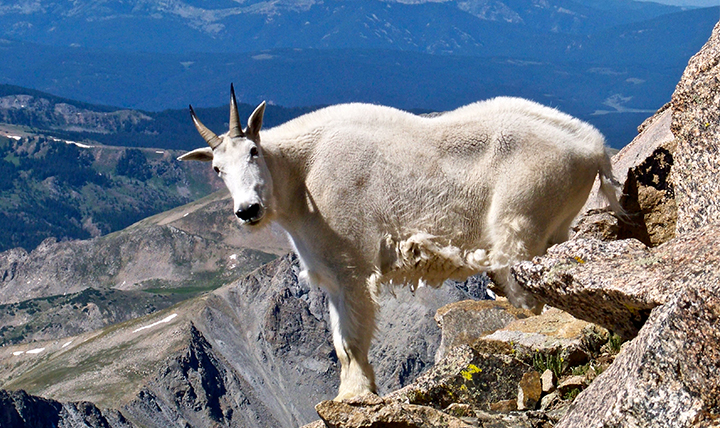 Many of the fourteeners are heavily-trafficked and relatively easy to complete as a day hike, but others are much more steep and technical. Onofrio says they have always put a large emphasis on safety, starting with Carol selecting a peak depending on weather and time of year. Greg handled the gear and logistics.
The couple tackled the emotional challenges that come with such a daunting task as well.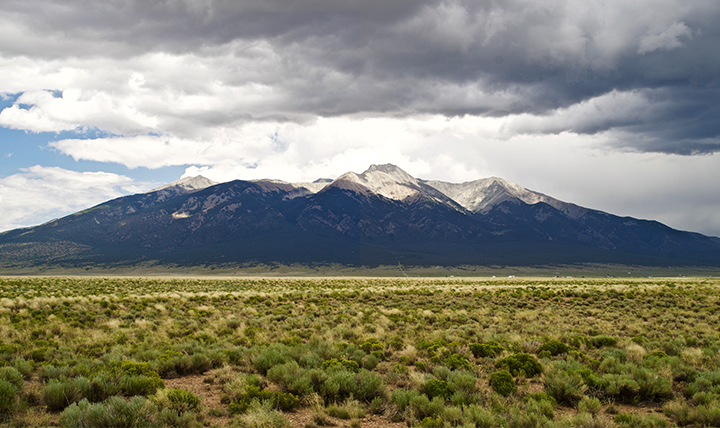 "When Carol reached a point where she was too scared to finish a climb, my challenge was to be loving and accepting that we might not make it, but also to be encouraging and try to coach her along and try and summit anyway," says Onofrio.
Despite spending two decades climbing mountains, Onofrio isn't done quite yet. He's promised to climb Mt. Rainier, Washington's tallest peak. Carol isn't sure if she wants to join, but given their track record, it seems certain they'll conquer any kind of mountain that comes their way.
Greg is the Liturgy and Music specialist at University Ministry. He will share photos and stories on his and Carol's journey at Monday, October 1, noon, in Hemmingson Auditorium.