The Story Behind the Winter Wonderland of Our Latest Magazine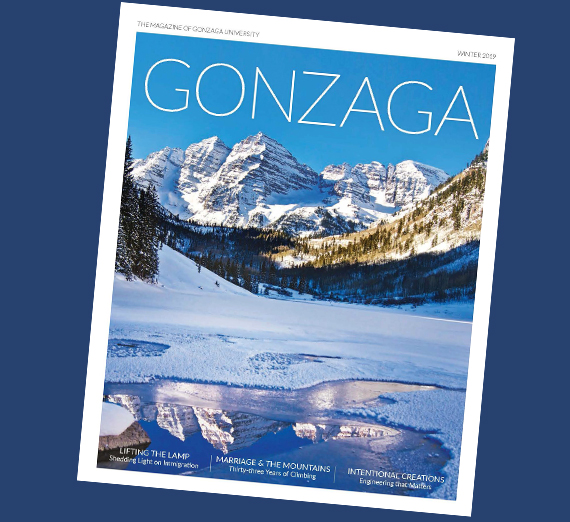 ---
The Winter 2019 cover of Gonzaga Magazine and another image inside the publication are by Greg Onofrio, a liturgical specialist at Gonzaga who is also a lifetime mountaineer.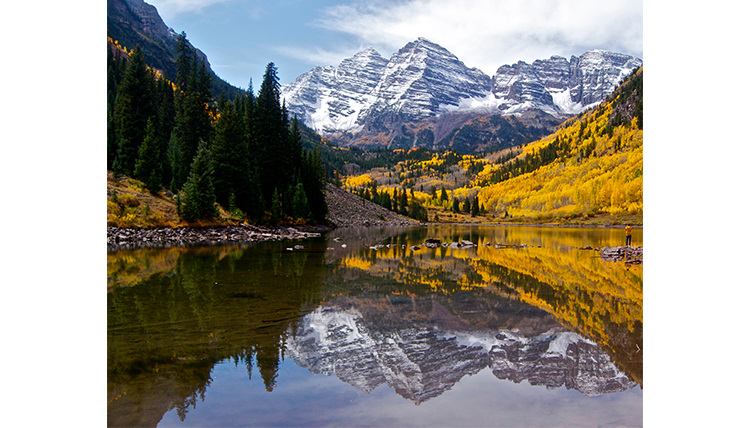 Marriage and the Mountains
On a table-size landing 14,295 feet above sea level, Greg Onofrio became a bit emotional. It wasn't the altitude or the spectacular views or even the amazing sense of accomplishment to have reached that peak on his own two feet. It was the fact that Onofrio and his wife, Carol, had just summited their 53rd and final Colorado "14er."
After 33 years of marriage and 20 years of mountaineering, the 14ers became a strong bond between Greg and Carol. "Climbing motivated us to stay fit, it helped us stay away from stress and focus on being with each other and with God's creation," says Onofrio. Through the early days of their marriage, raising children and a move to Spokane, the couple
continued to tackle peaks.
Greg, a music composer and director, serves as the liturgy and music specialist for University Mission and Ministry, and enjoys landscape photography on the side.
View more images of mountain majesty from his and Carol's adventures here.