Making His Mark: Kevin Daniels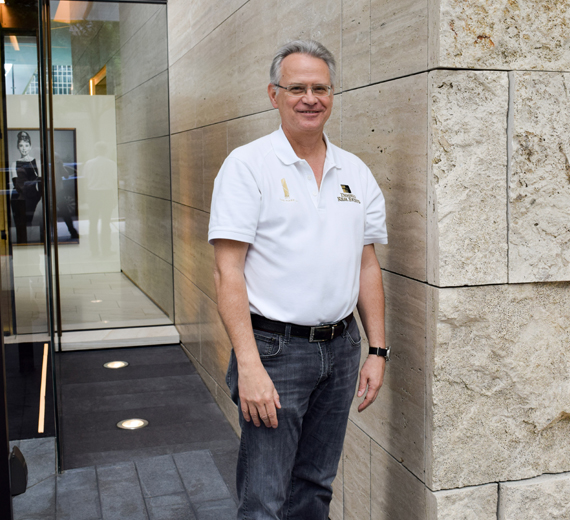 ---
By Jeff Bunch ('92)
Kevin Daniels ('79) defies the stereotype of a tone-deaf commercial developer, a profession where grandiose development plans are often at odds with the vision of the broader community.
Instead, Daniels' projects tend to involve historic preservation with highest and best use of valuable real estate. The iconic downtown Seattle skyline bears the mark of Daniels' three decades of vision. His work honors the legacies of the city's founders, as well as the next generation who will lead it.
Daniels' latest success is a one-of-a-kind structure near completion in the heart of the city. A luxury hotel, office tower and event center will be neighbor to the city's tallest building, the landmark Columbia Tower. The project reflects his knack of marrying old and new into something remarkable.
Daniels was unwavering in saving the oldest church in downtown Seattle, the First United Methodist whose cornerstone was laid in 1908. It took persistence to save the building and ensure its rich legacy. The result is The Sanctuary event center, which adjoins The Mark, a 48-story hotel and office structure.
"It's about more than just the finished product; it's how we got here," says Daniels. "And it's also about all the people that were here before us (Arthur Denny and David Blaine, two founders of the city and the church). To lose their legacy would be unforgivable."
The building is an elegant, impressive addition to his diverse portfolio of the past 30 years, including renovations of the Starbucks Center (the company's world headquarters), Union Station, and several mixed-use buildings downtown.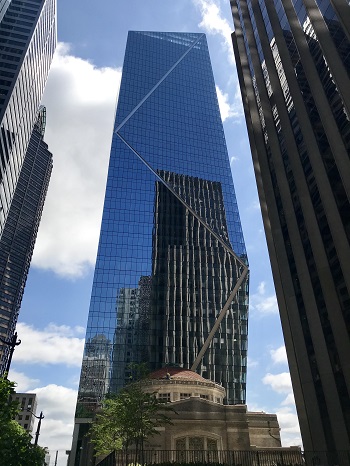 A longtime member of the board of trustees for the National Trust for Historic Preservation, Daniels' passion about his work stems from values modeled for him at GU.
"A fundamental thing you learn at Gonzaga is that it's not all about you," says Daniels. "I try to follow that in all of our projects, have some sort of community benefit: sustainability or affordable housing, to leave a place a little better than when we found it."
One of seven children in a family of modest means, he followed his sister to GU and felt a connection right away.
"I remember the first day we arrived, the parents were hovering over us, worried about their kids," says Daniels. "Father Coughlin gathered everybody and said, 'You have to let your kids go, because we're the new family.' I knew it was a special place at that point."
He came to the University seeking material success, but left with values based on a greater good. The change is reflected in his quiet charitable work and efforts to keep housing affordable in Seattle.
"A certain amount of understatement is the Jesuit way," says Daniels. "I'd say a lot of that comes from Gonzaga. The ego I had when I came and the ego I had when I left were totally different."
Daniels becomes emotional as he recalls how the Jesuits looked after his parents during key moments during his college years and how that kind of care and compassion impacted him.
"Throughout my career, even today, I rely on the lessons I learned at Gonzaga and the people I met. From professors like Dr. (Bud) Barnes, friends like Jack Heath and Chris Randall, to my fellow classmates, my business career has always centered around being a Zag. That bond will always be unshakeable."
Daniels On Giving Back to the University
Daniels is a busy family man whose work takes him around the world, yet he remains active in his local community and always finds time for his alma mater when it comes calling.
"There's nothing too big or too small that Kevin won't do for Gonzaga," said Kara Hertz, Director of Engagement and Alumni, who asked Daniels to help start the first Seattle Alumni Chapter a decade ago. He agreed, even though his career and family life was at full speed.
Today, the chapter unites over 10,000 Seattle-area Zags.
"Whatever Gonzaga needs, I'll do," Daniels says matter-of-factly. He lives out that mantra in a variety of ways, as an engaged alumni leader, donor and as a longtime Regent.