Open Mind, Open Heart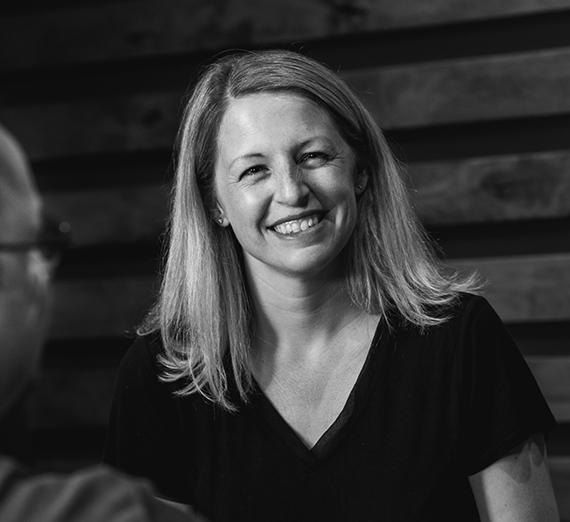 ---
By Kourtney Schott ('18)

What exactly would it take to welcome an Iraqi woman and her family in a Western world, in a place like Spokane? Ask Religious Studies Professor Shannon Dunn. Since 2016, Dunn and her family have engaged in cultural mentorship with an Iraqi refugee family.
In 2013, Dunn began teaching courses at GU in Christian Ethics and Islam, eventually taking on courses aimed at social justice minors. By 2015, she started reflecting on her work as an educator and unearthed a desire to make a difference in the community that also aligned with her ethical commitment to hospitality. Spokane's refugee resettlement program, World Relief, would hold the answer.
Through Cultural Companion, World Relief connects Spokane families with recently relocated refugee families who are integrating into the community and adapting to a new way of life. Mentors begin meeting with a refugee family three to five hours a week initially, and as the family becomes more comfortable, the volunteer time reduces to about five hours a month. The goal is to give refugees a sense of belonging and let them know that they are cared for in their new community.
Dunn's family was matched with a young Iraqi couple with daughters ages 12 and 7, and a baby born in Spokane last spring. Dunn assisted the family with practical, everyday activities, such as advice on where to buy groceries or household items and how to handle conversations with insurance agencies and the like. She even gave the mother a few driving lessons. Dunn's most important role, though, was just being there, letting the family know that they had an ally and friend.
"Our country recently has had a breakdown in trust, and we need to find ways to re-establish this trust," Dunn offers. "Cultural mentorship allows people to become a representative of our country in a positive way."
She says cultural mentorship challenges preconceptions of people from different cultures, giving us a chance to learn from one another and grow together. "By being open to a new experience, you are practicing civic and social virtues in a way that not only improves society, but also makes a big difference for some of the most marginalized people in the community."
The relationship continues for Dunn and her Iraqi friends, who still gather monthly. They say they are grateful for her and her ability to make them feel at home, integrated into a greater community.
Read more from our "Welcoming the Stranger" feature on refugee concerns.
Megan Ballard, Law School, is a Fulbright Scholar researching the ways we orient refugees to their new land
Scott Starbuck, Religious Studies, pedaled 426 miles to raise funds for refugee services
Academics
Diversity & Inclusion
Global Impact
Service & Community Impact
College of Arts & Sciences