A Real Ring Bear & Other Weddings (Fall '18 Magazine)
---
Pictured above: '15 Jordan Travis and '15 Derek Peterson became wife and husband on Gonzaga Day 2018. Jordan was a member of the women's soccer team and Derek played baseball at GU.
A Real Ring Bear
When you hold an outdoor wedding in Alaska, your chances of entertaining the local wildlife increase significantly. '13 Sam Wells grew up in Alaska, and that's where he returned to marry his bride, '12 Charlotte Sieggreen.

"The host at our venue mentioned there had been a bear roaming around in the days before the wedding," wrote Charlotte. "When the bear came back, the host was cooking our dinner and she scared him up into a tree. Our photographer asked if we wanted a quick picture, and then we chased him back into the woods."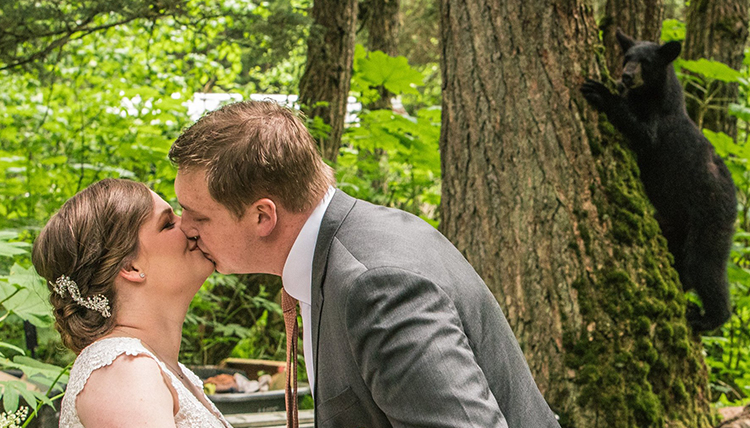 Our hearty congrats to these other happy couples.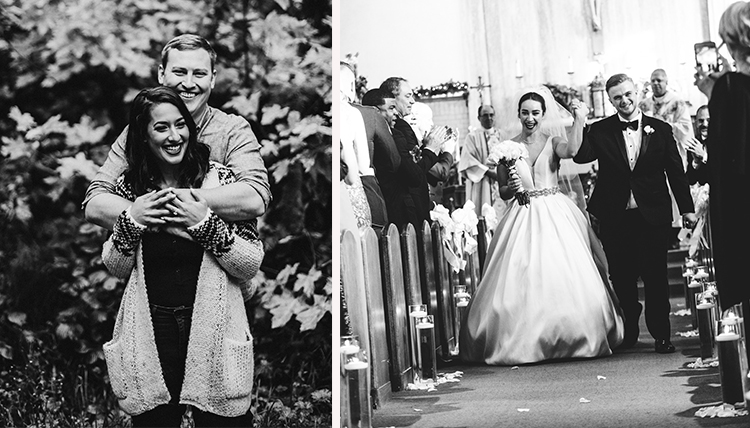 (Above left) '12 Maria Alauddin married Vinny Small, a graduate of the University of Montana.
(Above right) '16 Ashlee Wambsganss and '16 Chase Anderson enjoyed the company of several Zags in their wedding party.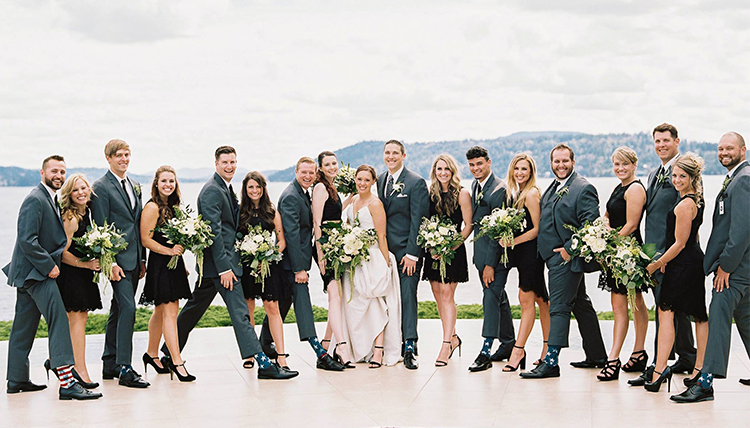 (Above) '11 Corinne Hahn and '11 Javier Gonzalez wed last June at Lake Coeur d'Alene, surrounded by a large family of Zags. Their celebration included Gonzaga confetti cannons, Zagtinis and many rounds of "Zombie Nation."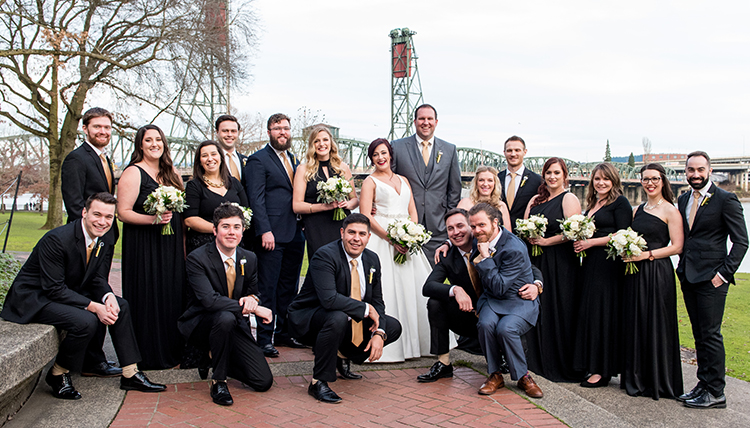 (Above) '12 Matt Tarzwell took '12 Elisabeth Kornberg's hand in marriage, with more than a dozen Zags there to celebrate.
(Above left) '04 Hilary Whittington and '03 Stuart Kerber exchanged vows in Seabrook, Wash., in March, with '06 Scott Kerber officiating. The couple became friends as members of Gonzaga's ski club in 2000.
(Above right) '11 Brian Ortega married JoAnne McAllister in 2015. He was studying for the bar exam when he met her, a co-worker of his mother's in Butte, Mont. They had their first child in November 2017.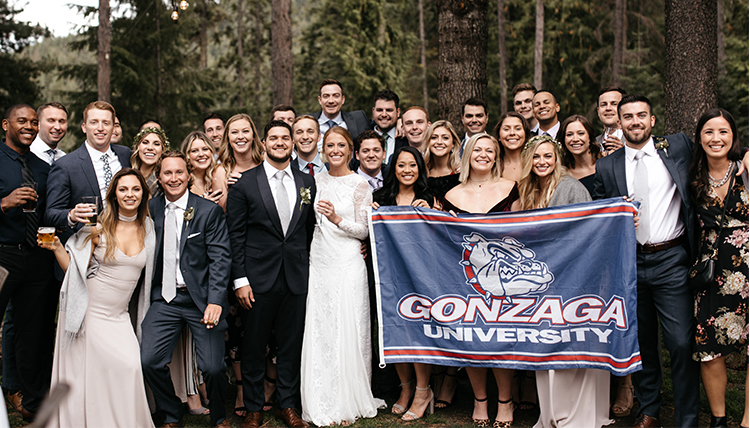 (Above) '14 Emily Rudolph exchanged vows with '14 Phil Gray in Priest Lake, Idaho, last fall. Eight other Zags were in the wedding party.

(No photo) '16 Jordan (Mikayla) Lindstrom and '14 Tanner Chaffin said "I do" last August with several Zags in the wedding party.

(Below) '16 Elli Stephenson married Nolan Takemura.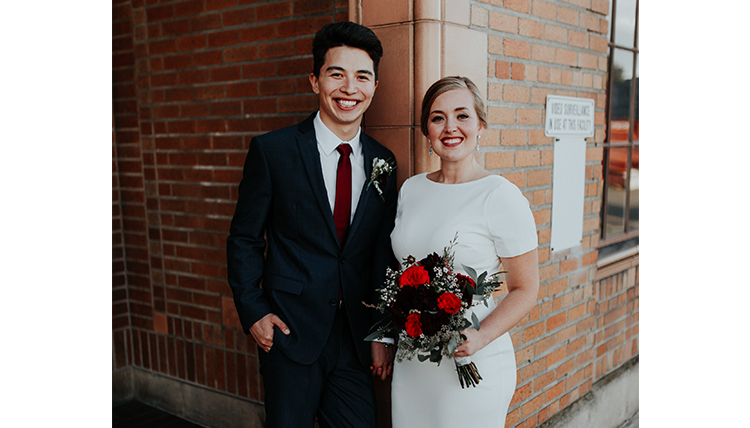 Share YOUR wedding bliss! Complete a form here to send us your story and upload photos.